Click here to get this post in PDF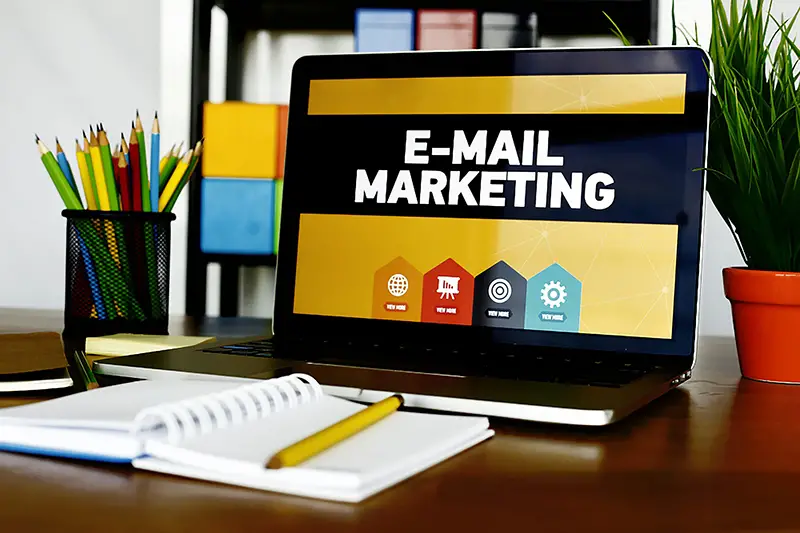 There are thousands of marketing means available. From the assortment, email marketing is probably the best. We've discussed all the reasons why below. Read ahead. 
An increase in Sales
When sending the emails, you will include customers' names in them. As customers would see their names, they are likely going to click what you sent. If you sent them news about a new product or service, you would see an increase in sales. Specific images and subject lines would help with the personalization too. 
Moreover, the customers receiving the emails would have signed up to receive them. This alone makes it more likely that they would read what you sent. 
Better Yourself 
Email marketing can be used to gain information to better your brand. You could send out surveys to find out what customers think about your products and service.  
Also, the results from the surveys would help you determine your Net Promoter Score. It is the percentage of customers who'll likely tell family and friends about you. 
More Value
You can send educational resources in the mails. The resources would add more value to working with you. Also, sending educational material would paint you in a better light. You would come off as an expert.
Little Effort
You can use marketing automation when sending out the mails. A basic guide to Marketing Automation would be software or teams implementing a marketing method at fixed intervals. This means you will have to do very little work. 
When hiring a team to do the automation, you must be careful. Make sure the staff of the company are happy. You can figure this out at your consultation. Working in a reputable company such as Onecore Media is great, as the work environment is friendly. These staff would be happy and not stressed, so they would make sure client email automation takes place smoothly. 
Affordability 
Traditional marketing campaigns can be expensive. With email marketing, you won't have to pay for photoshoots, printers, or locations. The only things you would need are a copywriter, someone to do the graphics for your prints, and automation tools. You could save on the graphic designer too, as you could use stock images instead. 
Not only do email campaigns not cost much, but they are quick to get done as well. You would immediately start to see leads. 
There are many reasons your business might benefit from the marketing mean. It would be a personal form of communication, so the likelihood of recipients opening what you sent would be high. This is great if you've sent them news about a new product or service. 
Moreover, the marketing mean is quite affordable. You won't have to pay location fees, for a photoshoot, models, or prints either. What's also great about sending emails is that it takes little effort. A software or third-party team can send them at fixed intervals. 
What you send is up to you. However, you could send out surveys to find out what customers think of your products and service. You will be able to improve yourself quite a bit.
You may also like: 4 Tips To Get You Started With Email Marketing
Image source: Pixabay.com