Click here to get this post in PDF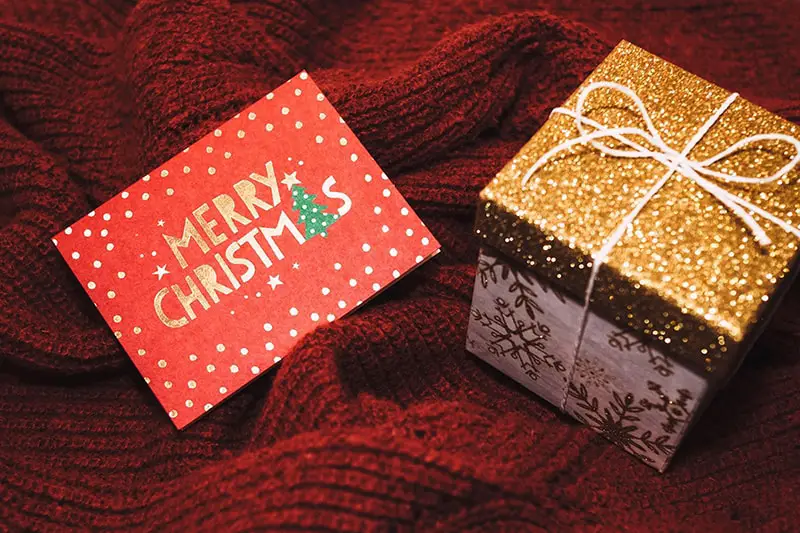 Image source: Pexels.com
Gift cards have benefitted people on various occasions. From corporate gifts to personal birthday presents, gift cards have always been essential to present others. It's more like allowing others to get to know each other better and maintain healthy relationships. Something like this is always admired by small businesses that need to establish long-term relationships with their clients.
Due to universal gift cards, the engagement of people towards the startup increases. They encourage people to view the business from a positive perspective and buy their products or services. Some people wouldn't normally invest in such startups, but gift cards motivate them to do so. This is why gift cards are effective at doing their job and acquiring new customers. Not just new customers, but they also help in retaining the existing customers. Similarly, gift cards show the efforts of recent startups. They show how much time and effort business is putting into improving their image and market share. Apart from market share, gift cards help in building trust and loyalty among the two parties. The majority of the clients love being treated specially. They want to feel safe with the organization they are working in.
For this reason, startups should focus on getting some gift cards made and use them appropriately. For sure, such a step will reap them great results in the future. To find out more about how gift cards can help startups, let's continue with the article.
There are many benefits of giving away gift cards and some of them are mentioned below:
1- Gift cards can help in acquiring new customers
One of the best ways to acquire more customers is by giving away some gift cards. Oftentimes, the benefits of gift cards are underestimated by small businesses. For them, putting a cost to presents and allocating a separate budget for it may be demotivating. What they don't realize is how much revenue they will be able to generate through giving away cards. They fail to understand that more people will work with them after noticing how much startup care about them.
2- They help in increasing sales of the business
Another benefit a startup gets from gift cards is the growth in sales. As gift cards are different from vouchers and coupons, they help in generating more sales. With the help of gift cards, people are given the freedom to shop more products from the business. This means they have to pay the visit and utilize the gift card whenever possible. When customers show up at the store, they use the gift card and make purchases. This increases the sales in return and multiple visits are made by more customers.
Apart from existing customers, the chances of having potential customers buying more products from the shop increase as well. It has been noted that people with gift cards tend to spend 38% more than the value of their gift cards. The more visits people pay, the more purchases they will make. This will also provide startups with the golden opportunity to upsell other products and services to the customers. 
3- They help in building customer loyalty
Apart from generating sales and increasing clientele, customer loyalty can also be built through gift cards. Gift cards are the best at resolving customer conflicts and maintaining long-term relationships with them. Offering gift cards to existing and potential customers strengthens the bond between customers and the business. When two parties are loyal, there are higher chances for growth for the business.
Loyal customers often spread positive word of mouth about the business and continue sticking to the startup. When this happens, more people become aware of the new startup and brand loyalty increases. However, this also depends upon the quality of the customer service and products being offered with the gift cards.
4- They help in increasing awareness about the startup
Every brand out there needs recognition to prosper in the future. Gift cards not only help in doing that, but they also help in spreading a positive image of the startup. Without proper brand awareness, it is difficult to penetrate deep into the market. Gift cards with proper logos and brand serve their purpose pretty well in the market. Be it a small startup or a big corporation, gift cards contribute a lot towards increasing brand awareness. Just like that, when people buy gift cards, they are most likely to forward them to friends and family. They not only use the gift cards by themselves but forwarding them helps in targeting a larger market segment. Without a gift card, it would be nearly impossible to spread awareness and gain more customers.
Special holidays and events are the best occasions where the exchange of gift cards takes place. New startups should focus more on releasing valuable and accessible gift cards during these days. This way, the startup will be able to disperse more in the market and its market size will increase.
Conclusion
All in all, a gift card is an answer to everything related to the promotion of the newly started businesses. For sure it is an effective way to deal with customers and make sure the clientele is increasing. Besides using gift cards, efforts will be needed in other departments as well. For instance, catering to more customers and using the right promotional campaign to attract them. Revenue will increase when people will buy more goods and services through their gift cards. However, to earn revenue, a lot of homework needs to be done.
With the right combination of gift cards and marketing tactics, it will be easier for a startup to grow. To do that, effective planning of budget and finances will be needed. This will give an idea to the business as to how many gift cards to launch. Besides the amount, the startup will also know which type of marketing strategy to use. So why wait any longer? Start from now and make the most out of gift cards!
You may also like: Five Things to Know About Prepaid Visa Gift Cards