Click here to get this post in PDF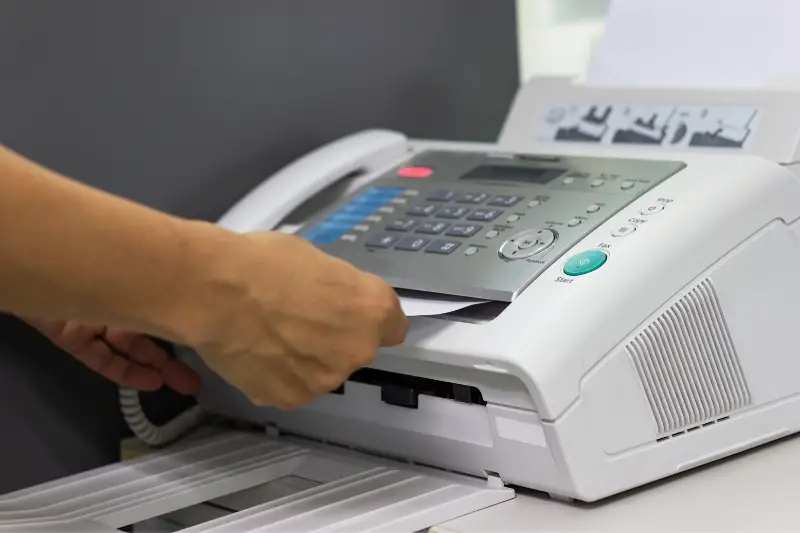 The development of online fax technology has changed the way we fax forever.  Long gone are the days of fax machine waiting lines in the office or those afternoons that you had to spend fixing the latest paper jam problem, nowadays you can fax from your computer, tablet or phone in just a few seconds.
This new fax technology has had a positive impact on small businesses around the Globe, helping them improve their communications and cut costs with just one simple change.  But price and speed aren't the only ways online fax can help you.  Read to learn more reasons why you should try faxing online today.
Send and Receive Fax on the Go
Have you ever needed to send a fax but you were away from your office?  Or perhaps you couldn't even leave the office because you needed a fax to arrive through the machine?  These are problems that you don't have to deal with anymore.
Since digital fax works with web-based technology, you can access your faxes from any computer or use a mobile device.  Many online fax services now have a supplemental faxing app, which lets you send and receive faxes on the go.  You can compose new faxes by directly attaching a file from your phone, or by "scanning" any document with your phone's camera.
Forget About Installation Costs
To fax online, the only thing you need besides a computer or device is an Internet connection.  Faxes will arrive over a virtual fax line, so it doesn't require to spend money on a new dedicated fax line.
A fax machine requires the machine itself, a dedicated fax line, paper supplies and toner replacements just to get started.
Corporate Plan Availability
If you have a big company or are planning to expand your small business, you can make use of corporate plans.  These are plans tailored for the needs of each business, and are offered by the top rated online fax services in the market. 
A corporate plan also lets you access some advanced features like fax broadcasting and automatic fax management among others.
Multiple Fax Number Options
One of the main benefits of using an online fax service is that you get a free fax number that will be linked to your email address.   There are two main types of numbers you can use: local and toll-free.  Which one you need will depend on the style of your business.  If you are also using faxing as a branding/marketing tool, you can use a vanity number, like 1-800-FAXMENOW.
Availability of fax numbers will depend on the service you choose and the country.  This shouldn't be a problem if you are in the USA and Canada.
Fax Broadcasting
Fax broadcasting means that you can send a single fax to multiple recipients at the same time.  If you are using your email to fax, you can add up to 20 recipients by separating them with a comma, but if you need to reach up to 200 recipients, then you need to access the fax broadcasting tool with the service of your choice.
This tool can pull contacts from your saved Contact List very quickly, so you don't waste time sending the fax.
Speed
Fax machines still work to send and receive faxes, as a matter of fact, there are still millions of businesses that use them, but they have a big problem: they are slow.  Sending a fax can take some minutes if there are no paper jams or interruptions, receiving a fax can take some time if you are receiving lots of pages.
Faxing online, on the contrary, is mostly automatic.  You don't have to do anything to receive a fax on your email, just check your inbox from tie to time or set up alerts.  Sending a fax is very easy, it takes the same amount of time as composing an email, you just attach the document to fax, press Send and the service will take care of the rest. You can find out more on Googleonlinefax.com.
Security
Traditional faxing is still used for one reason: it's a secure way to send and receive sensitive documents.
Online fax providers know this and they use technology like 256-bit AES encryption to ensure that your documents travel safely.  Some of them offer HIPAA compliant faxes for healthcare providers through a business agreement.  There are additional security measures services take like for example apps that can open encrypted proprietary file formats.
In addition, whenever you send a fax, you receive a confirmation message letting you know the fax has been fully transmitted and printed on the receiving end.
You may also like: Why Should You Use Texts to Communicate with Your Clients?
Image source: stock.adobe.com