Click here to get this post in PDF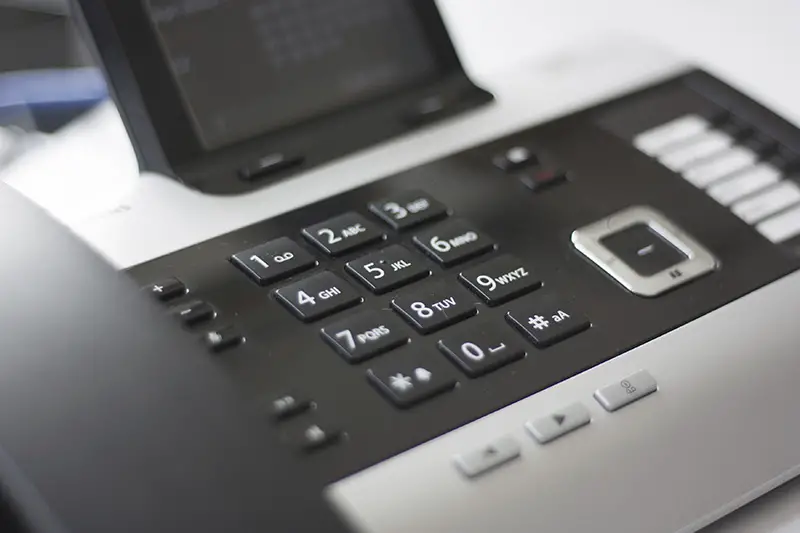 Maintaining security and preventing cyberattacks will always be crucial for businesses to gain and keep customers' trust. Additionally, some industries must comply with governmental regulations for security and privacy. As a result, avoiding cyberattacks helps prevent losses to your business's profits and reputation. Discover how online faxing can help small businesses against cyberattacks. 
Maintain Compliance
Many small businesses choose e-faxing options to ensure compliance with regulations such as PCI-DSS and the Dodd-Frank Act. New requirements are added regularly, making it critical for management to update modes of communication to remain secure. With e-faxing, automatic upgrades ensure your team accesses the latest version for the highest level of security rather than using outdated versions with security breaches.
Security Matters
Security measures matter to prevent cyberattack and avoid costly losses, which can close the doors of a small business. Online faxing provides outstanding information management security because sensitive information is encrypted during transmission. Then, the transmittal is sent directly to the recipient's personal account with a strong password to eliminate breaches. In the past, fax documents with sensitive information often sat in the open on a fax machine with the risk of being collected by the wrong person.
Reliable Recordkeeping
Another significant benefits of online faxing is superior recordkeeping to verify receipt of documents and store them effectively. Documents are sorted directly from your email or fax portal, eliminating the need to handle paperwork or scan it for storage. Also, this removes the risk of lost or damaged paperwork that lead to security breaches. With e-faxing, finding documents and providing transmittals that were sent or received is easy.
Digital Signatures
Obtaining signatures on documents is critical in many industries, and security breaches can lead to severe issues. One main reason e-faxing benefits many small businesses is the ability to collect electronic signatures. Virtual fax services enable you to apply digital signatures to documents without printing or hassles. Plus, digital signatures are legally stronger than signatures provided in other ways.
Tracking Fax Transmittals
In the past, staff had to watch the fax machine to send and receive documents without missing pages or information. Pages were sometimes damaged and lost without the sender's or recipient's knowledge. E-faxing simplifies tracking transmittals with cloud storage to access documentation instantly. Plus, reliable transmittal receipts prove that documents were properly sent or received.
Reliable Transmission
Feeding or receiving mountainous paper stacks at the fax machine was a time-consuming chore and subject to human error. E-faxing is more reliable because it eliminates the paper chase. As a result, faxes are sent and received in a fraction of the time to keep business moving forward without errors and breaches.
Direct Contact
Finally, a significant advantage of e-faxing is that the transmission is directly sent to the intended recipient. This transmittal type eliminates the risk of someone finding a document that should not be read. As a result, the process is more secure because only the recipient can see the content of the papers.
Running a small business means paying attention to details to avoid losses and improve brand reputation. Investing in e-faxing is the first step toward improving security and eliminating costly cyberattacks. Reach out to a professional today to learn more about the advantages of e-faxing and why small businesses are scrambling to do it.
You may also like: How Businesses Can Make Use Of Electronic Faxing This 2022
Image source: Rawpixel.com