Click here to get this post in PDF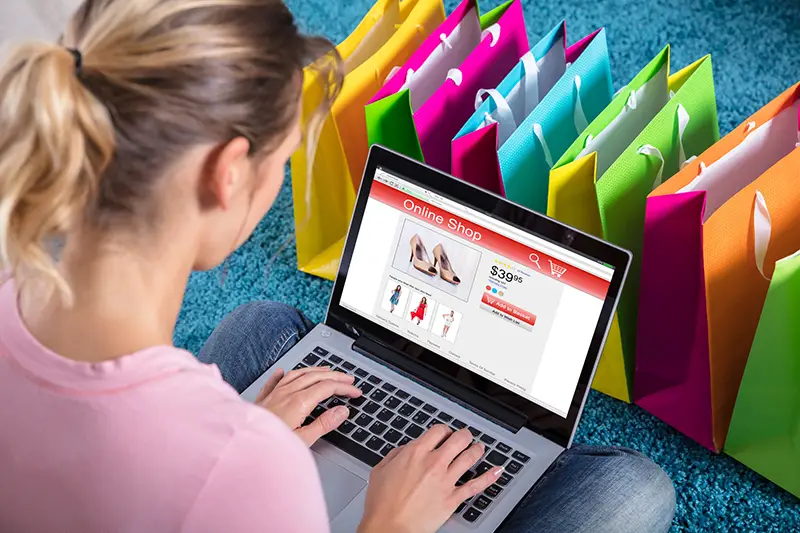 In the fast-paced world of eCommerce, businesses are constantly seeking innovative ways to stay ahead of their competitors and drive sales. This comprehensive guide will reveal the top tactics you need to know to crush your eCommerce sales goals and leave your competitors in the dust.
Understanding Your Target Audience
Create Detailed Buyer Personas
To maximize sales, it's crucial to understand who your ideal customers are. Develop detailed buyer personas, outlining their demographics, interests, and pain points. This will enable you to create tailored marketing strategies that resonate with your target audience.
Conduct Thorough Market Research
Perform in-depth market research to identify trends, competitors, and gaps in the market. This will help you stay updated on industry changes and create unique selling propositions that differentiate your brand from the competition.
Enhance Your eCommerce Store
Optimize for Mobile Devices
With more consumers shopping on mobile devices, ensuring that your eCommerce store is optimized for a seamless mobile experience is essential. Implement responsive design, fast-loading pages, and easy navigation to improve user experience and boost conversions.
Simplify the Checkout Process
A smooth and hassle-free checkout process can significantly reduce cart abandonment rates. Offer multiple payment options, minimize form fields, and implement a one-page checkout to make the purchasing experience as straightforward as possible.
Showcase Stellar Product Descriptions and Images
Invest in high-quality product images and persuasive descriptions that accurately represent your products. Include essential information such as dimensions, materials, and key features to help customers make informed purchasing decisions.
Leverage Content Marketing Strategies
Create Valuable, Engaging Content
Develop a content marketing plan that focuses on providing valuable information to your target audience. For example, publish engaging blog posts, how-to guides, and videos that answer common questions and showcase your products in action.
Utilize SEO Best Practices
Optimize your content for search engines by incorporating relevant keywords, meta descriptions, and header tags. This will improve your website's visibility on search engine results pages, driving organic traffic and increasing sales potential.
Harness the Power of Social Media
Leverage social media platforms to reach and engage with your target audience. Share eye-catching visuals, create user-generated content campaigns, and run targeted ads to increase brand awareness and drive traffic to your eCommerce store.
Maximize Email Marketing
Build a Robust Email List
Collect email addresses from visitors to your site through pop-ups, newsletter sign-ups, and gated content. A strong email list allows you to nurture leads and drive repeat purchases.
Implement Personalized Email Campaigns
Utilize customer data to create personalized email campaigns that cater to individual preferences and purchase histories. Segment your email list based on demographics, interests, and behaviors to send targeted messages that resonate with recipients.
Use Automated Email Sequences
Implement automated email sequences, such as abandoned cart reminders and post-purchase follow-ups, to increase conversions and maintain customer engagement.
Implement Data-Driven Strategies
Track Key Performance Indicators (KPIs)
Monitor essential KPIs, such as conversion rates, average order value, and customer acquisition costs, to gauge the effectiveness of your marketing efforts. Regularly analyze your data to identify areas for improvement and optimize your strategies accordingly.
Utilize A/B Testing
Employ A/B testing to determine the most effective elements of your marketing campaigns, from email subject lines to landing page designs. Use these insights to continually refine and improve your strategies.
Offer Outstanding Customer Service
Provide Multiple Support Channels
To ensure a positive customer experience, offer support through various channels such as live chat, email, and phone. This will make it easier for customers to reach out with questions or concerns and receive timely assistance.
Streamline the Returns Process
A straightforward and hassle-free returns process can boost customer satisfaction and encourage repeat purchases. Clearly outline your return policy on your website, and provide step-by-step instructions to facilitate a smooth experience.
Be Proactive with Customer Feedback
Actively seek customer feedback through surveys, reviews, and social media interactions. Use this information to identify areas for improvement and implement changes that enhance the customer experience.
Utilize Influencer Marketing
Partner with Relevant Influencers
Collaborate with influencers who align with your brand's values and have a strong following among your target audience. Their endorsements can help increase brand awareness, credibility, and drive traffic to your eCommerce store.
Launch Influencer Campaigns
Create targeted campaigns that leverage influencers' reach and expertise. Offer exclusive discount codes, sponsor giveaways, or collaborate on content that showcases your products in a genuine and engaging manner.
Monitor and Measure Influencer Performance
Track the performance of your influencer partnerships to determine their effectiveness and ROI. Use this data to refine your influencer marketing strategy and optimize future campaigns.
Leverage the Power of Foxtail AI
Optimize Listings and Sales
Foxtail AI, a cutting-edge artificial intelligence platform, offers a powerful solution to help eCommerce businesses optimize their listings and sales. By leveraging advanced algorithms and data-driven insights, Foxtail AI enables companies to make data-backed decisions that propel their eCommerce growth.
Improve Product Visibility
Foxtail AI's technology helps eCommerce businesses enhance their product visibility by optimizing product titles, descriptions, and images. This results in improved search rankings, increased organic traffic, and ultimately, higher sales.
Drive Conversions and Revenue
By streamlining various aspects of your eCommerce operations, Foxtail AI can help you increase conversions and boost revenue. Its sophisticated algorithms analyze customer behavior and provide actionable recommendations that drive growth and maximize ROI.
In Conclusion, crushing your eCommerce sales goals requires a strategic approach that encompasses multiple tactics. By understanding your target audience, enhancing your eCommerce store, leveraging content marketing, maximizing email marketing, implementing data-driven strategies, offering outstanding customer service, utilizing influencer marketing, and leveraging the power of Foxtail AI, you can elevate your eCommerce business to new heights and achieve remarkable results. Stay focused, adapt to industry changes, and continue refining your strategies to maintain a competitive edge and surpass your sales objectives.
You may also like: Best Practices To Plan Out Your eCommerce Projects
Image source: Depositphotos.com