Click here to get this post in PDF
eCommerce stores are everywhere these days, and for good reason – digital retail is fast outstripping its brick-and-mortar counterpart. More and more people are simply attracted to the plethora of goods they can access through online marketplaces, and many online stores even offer free shipping. 
But if you want your eCommerce shop to really succeed, you'll need to draw in new customers frequently. It's not enough to rely on a small amount of loyal customers, especially if you want to expand and grow your business over time instead of stagnating.
What's the best way to reach more customers? Follow the eight strategies below as each of them can help refine and optimize your eCommerce store.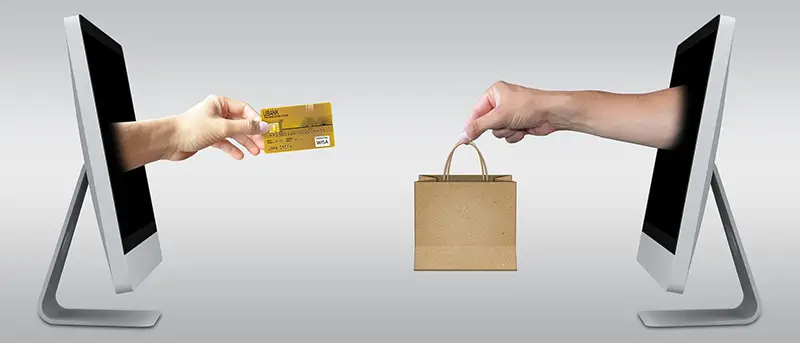 Refine Your Site's Navigation
First and foremost, it's critical that you make sure your site is fun and intuitive to navigate. People will very quickly click away from your eCommerce shop if they can't find where they want to go or locate their favorite products in a couple of seconds.
Your site needs to be slick, smooth, and streamlined in every way possible. Consider hiring a web designer if it's necessary to rebuild your site from the ground up, or even to make some adjustments to high-traffic areas.
Make a Great Landing Page
Secondly, you should prioritize making an excellent landing page for any new customers. A landing page is the place where customers "land" after being redirected to your site from an advertisement or Google search. Think of it as the first "room" for your online store after your customers "walk in".
Existing customers may already know where they want to go on your site, but a new landing page can help describe your brand to any newcomers and help direct them to where they want to go.
A landing page may even be the single determining factor between whether someone sticks around on your eCommerce site or if they click away after a few seconds, looking for their product or service elsewhere.
Build and Use Email Lists
Email lists are incredibly effective, particularly if you are linking your eCommerce store to an existing website or blog you already have up and running.
Email lists are easy ways for you to send out special offers and promotional materials or advertisements. Plus, you can make sign-up forms ubiquitous for any member of your greater content network, or trade freebies (such as site credit) in exchange for email addresses. Alternatively, you can include opt-in email subscriptions at checkout.
Either way, you can use email list tools and extensions to great effect. Some of the best Gmail automation tools, for example, can help you build email lists from customers that provide their information or who sign up for your website. Then you can use the same tools to send out regular email advertisements or special offers, hopefully drawing in new business. They are a perfect choice for small business owners who already use Gmail for most of their digital correspondence.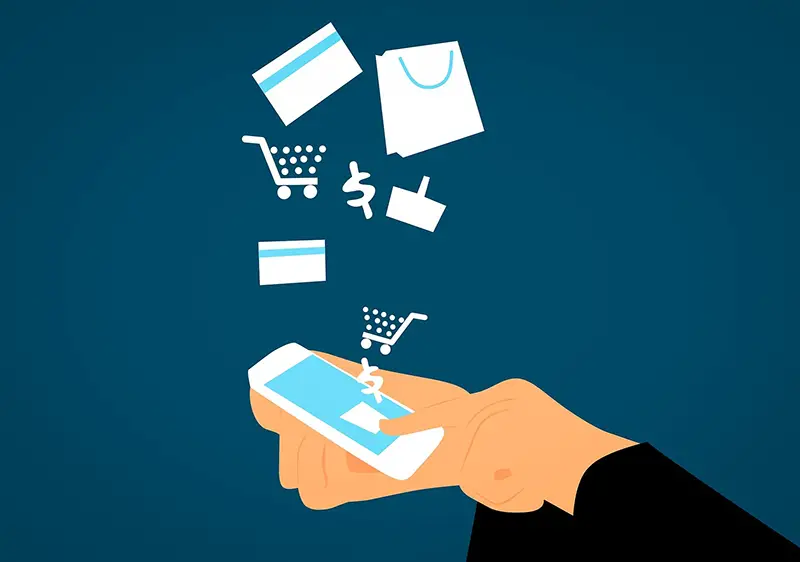 Focus on SEO-Rich Content
SEO or search engine optimization is the lifeblood of any website that wants to succeed these days. This involves tailoring all of your written content, and even the organization of your site, so that everything ranks more highly with Google's search engine algorithms. These efforts can make your site easier for newcomers to find when they type in certain keywords.
Don't know much about SEO yourself? It's not a problem these days; you can hire SEO agencies that can take a look at your site and give you pointers or redo your site's content for better results. SEO services for your eCommerce store can make a world of difference when it comes to drawing in new business. 
Furthermore, you can use SEO tools like Google Analytics to look at your web traffic and obtain valuable data about how your current SEO is actually panning out. Some of these tools can even help you modify the URLs and similar aspects of your website so people can remember your brand and eCommerce digital storefront much more easily.
SEO or search engine optimization is the lifeblood of any website that wants to succeed these days. This involves tailoring all of your written content, and even the organization of your site, so that everything ranks more highly with Google's search engine algorithms. These efforts can make your site easier for newcomers to find when they type in certain keywords. However, it's not always as simple as it seems. Without the right tools, storing product information can be a nightmare, let alone optimizing it for search. Fortunately, a Product Information Management system makes everything easier, allowing you to create rich product information that is hyper-relevant and competitive.
Optimize Your Shopping Cart/Checkout Experience
Tons of people abandon the sales funnel and leave their shopping carts with products still in their digital bags. You should try to refine your shopping cart functionality and experience so that it's easy for people to add things to their cart, edit their cart, and reach checkout without giving them excuses to click away.
Try your best to clear your checkout page of any distractions or exit points. In general, the fewer clicks it takes for someone to buy something from your eCommerce store, the better. By reinventing the checkout segment of your website, you'll see better sales from newcomers and repeat customers alike.
Don't Forget Social Media Marketing
Want to draw in new customers as often as possible? Social media marketing is the way to go.
In fact, there are plenty of tools you can use to link your website and its social media marketing content across most channels, including Facebook, Twitter, Instagram, and more. 
All of this can allow you to craft a rich social media marketing campaign that reaches as wide a range of people as possible. Social media marketing can also be integrated with your SEO eCommerce practices, helping you to catch the eye of your target customer demographic while you try to attract as many new eyes as you can. But your social media marketing needs to be consistent.
Post New Content Consistently
You should post new content on both your eCommerce website and any attached blogs or social media marketing pages as regularly as possible. Regular updates serve two purposes:
They keep you in the mind of your existing and any potential new customers
They help you rank higher with Google's search engine algorithms
In other words, eCommerce websites that don't update frequently or post new content consistently will fall by the wayside and won't draw in as much new traffic as their competitors. To this end, make sure you're on the right side of this trend and constantly updating your social media marketing and other content.
It helps to link your eCommerce site to an existing blog where you can discuss new developments in your industry or niche, as well as plug your own products or services.
Optimize Your Site for Mobile Traffic
Lastly, you need to optimize your website for mobile traffic. That's because the majority of Internet traffic actually comes from mobile devices these days. If you want to capture as many new customers as possible, you have to be prepared for them visiting your site on a mobile phone or tablet.
This may require the help of a web designer, or just simplifying your website to the basics. Either way, be sure that your site is navigable, intuitive, and enjoyable to experience on a mobile device just like it is on a regular desktop or laptop computer.
People on mobile devices are used to swiping away from sites that aren't optimized for their experience. Don't let them get away!
Summary
All in all, the above eight strategies can go a long way toward boosting your eCommerce website's traffic. By following all of the above strategies, you'll almost definitely get new customers and benefit from increased traffic, plus better SEO rankings, than if you try to muddle your way through to success. Good luck!
You may also like: How to Improve the Conversion Rate for Your eCommerce Store
Image Source: Pixabay.com