Click here to get this post in PDF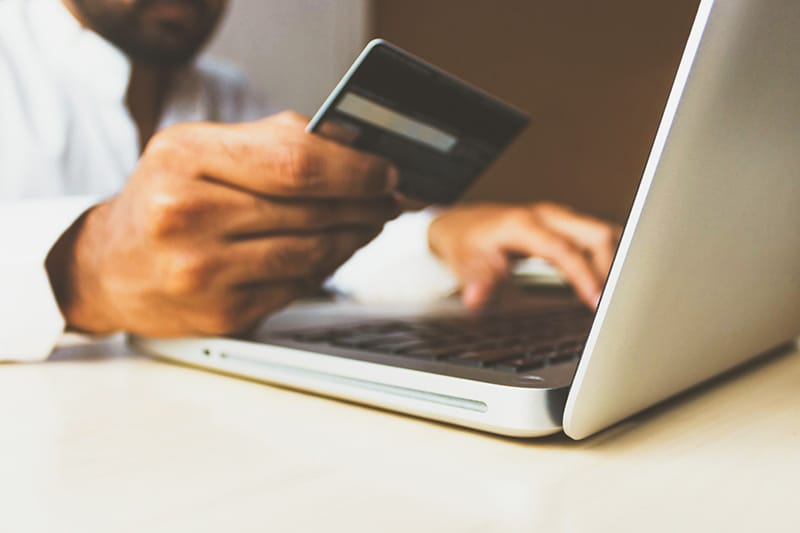 Thanks to the coronavirus pandemic, buyer behavior when it comes to online shopping has shifted dramatically. In fact, according to the 2020 CMO Survey produced by Deloitte, Duke University, and the American Marketing Association, "online sales have grown 43% between February and May, 2020, accounting for 19.3% of all sales." Clearly, online sales are accelerating dramatically, which means that any business who's suddenly found themselves chasing eCommerce sales more than in-person sales had a pretty quick pivot.
Now, six months into the pandemic, it's time to reflect on what you've been doing right (and wrong) when it comes to eCommerce. After all, online sales are going to be the new normal for the foreseeable future, so it behooves businesses of all sizes to ensure that they're properly configured to handle eCommerce moving forward. Here are five best practices for running a successful eCommerce business.
1. Make buying simple for the customer.
One of the most important aspects of ecommerce is to make the buying process easy for the consumer. If an order process is overly complicated, a customer is likely to give up or, even worse, head to a competitor's website instead. While part of the eCommerce experience involves how responsive your website is and whether it's optimized for desktop and mobile devices, another important aspect is how you configure your products for purchase.
A perfect example of this is any business that sells complex products or customizable products. Whether it's a piece of furniture that comes in different finishes and upholsteries, a piece of technology with customizable equipment, colors, and storage options, or even a sandwich order from a restaurant, customers are frequently presented with complex products. In fact, one could argue that this sort of customization is more important than ever as customers look to personalize every purchase they make — from their latte to their smartphone.
In order to streamline these sorts of purchases, using a web based product configurator may be in your company's best interests. A product configurator lets you tailor the purchase process for custom products, complete with 2D and 3D visualization to help the customer better understand what they're purchasing. As the owner of the business, you can set up the product configurator using various rules and logic tools to intelligently guide customers through the purchase process. The configurator is also easy to integrate into a variety of e-commerce platforms.
2. Focus on speed.
Another benefit of using product configurator software is the fact that it makes the buying process much faster due to its simplification. Nowadays, buyers want instant gratification, regardless of whether a product requires a more involved sales process in order to address customer requirements. By using a configurator, you can create a quick and efficient sales flow, helping customers communicate all the necessary information for the production process seamlessly and creating a win-win situation for impatient customers as well as your business' sales.
3. Run remarketing campaigns online.
Since more customers are shopping online, you'll want to boost traffic to your website using digital advertisements. One targeted way to achieve results in your online marketing campaigns is through a concept called remarketing. Simply put, you can include customers who've visited various landing pages on your website in targeted pools of customers who get served ads for those same products. This ensures that customers who've considered purchasing from you continue to receive your marketing materials and are more likely to return to your site.
4. Send abandoned cart emails.
Sometimes, a customer may add an item to their cart but not complete their purchase. Sending an automated email the next day asking if they're still interested in buying the item they selected can be a great way to boost sales, since these customers were literally one or two steps away from finishing their purchase. It's a simple tactic that can boost sales dramatically.
5. Invest in your customer service team.
As you increase your sales online, you're likely to get a greater amount of customer service requests. Whether it's from buyers interested in shipping updates or someone who needs to initiate a return, these sorts of interactions are natural and are important to handle appropriately. By investing in your customer service team, you can ensure that you continue to uphold your brand's values and policies in these processes, ultimately creating greater customer loyalty in the process by fully addressing the consumer's needs.
You may also like: What Should I Include in My eCommerce Business Plan?
Image source: Unsplash.com