Click here to get this post in PDF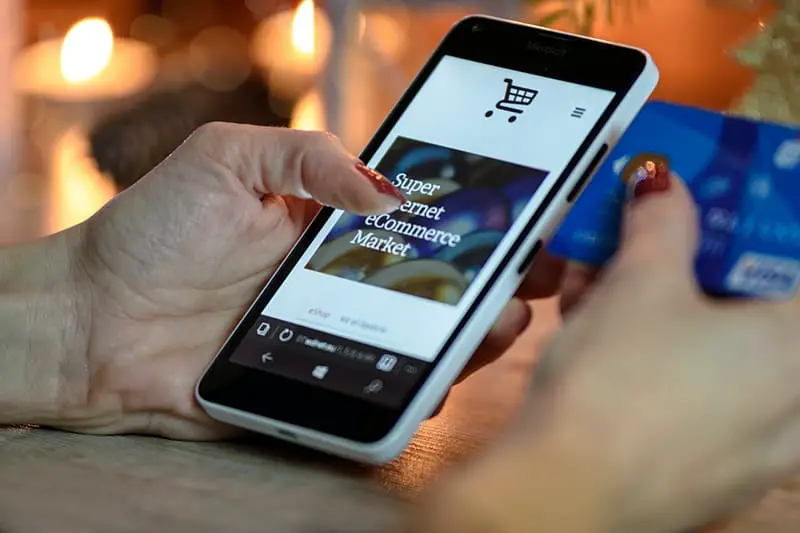 It takes a lot of work to launch a successful ecommerce business. Usually, the first step is to decide on a product to sell. From there, you have to set a price that people are willing to pay, and promote it to whoever might be interested. When it comes to ecommerce, these steps are not enough. There are many additional things that you can do to improve your online sales. If you follow all of the steps in this article, then you are likely to see an increase in conversion for your online business.
Increase Your Website Speed
Improvements to the user experience will often lead to better conversions on your website. Often, website designers will enhance the graphics or fonts on a website, believing that these changes will lead to more sales. However, there's a basic step that you can take before you start adjusting your website design: improve your website speed. A good first step is to upgrade your hosting plan. For example, you might get started with this Interserver unlimited account at around $5 per month. Then, as you start to get traffic to your website, you can upgrade the account to a faster hosting plan with more processing power and memory. Think about how robust your website is, and adjust your server accordingly.
Offer Multiple Payment Options
Customers like convenience. When you offer multiple payment options, you take some of the friction out of the checkout process. So, consider the different ways that people pay for things online. For example, Paypal is a very popular payment method, partly because users don't have to pull the credit cards out of their wallets to make online purchases. They can just click a button to log into their Paypal account—often using a saved username and password. They click a few more times and their shipping address is populated, the payment is made, and the order is complete. Other people don't like Paypal, and prefer to fill out fields for their credit card and address information. Still others don't have credit cards, and prefer to make payments by check or ACH. There is even an audience of people who prefer to pay by Bitcoin or other cryptocurrencies. If you've got a crypto payment option, you'll capture their business. Keep in mind that having too many options can lead to confusion, and you may actually reduce conversion. With this in mind, think about your customers and the options that they would likely prefer. Older demographics might want to make check purchases, where younger demographics may prefer crypto purchases.Think about whether your customers prefer Paypal over credit cards, or if they prefer other payments entirely. Prioritize the options for your audience and you'll get the best results.
Install an Exit Popup
Consumers can be very indecisive about their purchases. Often they'll add items to the shopping cart, only to abandon your website because they got distracted. You can pull some of these people back to your website to complete their purchases with retargeted advertising. But, there's a more cost-effective way to recapture some of these purchases. When a user moves their mouse outside of the window, trigger an exit popup. This can be a simple overlay with a compelling offer like a discount or free shipping. Craft it with a sense of urgency, and you will likely see an uptick in the number of people who complete their orders.
Send Abandoned Cart Emails
Sometimes, visitors to your website will go beyond adding items to their shopping carts. They'll enter their contact and payment information too. Then, they'll hesitate at the last minute and cancel their order. This may be because they had second thoughts over the price, or the product, or the decision. When this happens, make sure you trigger emails to go out to all of the people who abandoned their shopping carts. Remind them of your website, give them a link to complete their purchase, and experiment with various promotions in these emails, too. This step is often overlooked by online merchants, and it's a great way to increase conversions.
Product Replenishment Email Reminders
It can be expensive to acquire a new customer. It is far less expensive to monetize your existing customers. With this in mind, think about the lifecycle of each product you sell. Are some of them replenishable on a monthly, quarterly, or annual basis? Can customers benefit from supplementing their existing purchases with other items that you sell? Target your emails to people's individual needs, based on their purchase history, and you'll see an increase in purchases.
Get Started With Your Website Updates Today
There are many ways that you can increase the conversion rate of your website. The hardest part is just to get started. With that in mind, don't try to do everything at once. Instead, work your way through this list of ideas, one item at a time. Start by improving the speed and performance of your website. Then, expand on your list of payment options. Last, work on different promotions through exit pop-ups, abandoned cart emails, and replenishment emails. See if these ideas help you to drive more revenue through your online business today, and keep at it!
You may also like: Why Shoppers Abandon Carts (and what you can do about it)
Image Source: Pexels.com