Click here to get this post in PDF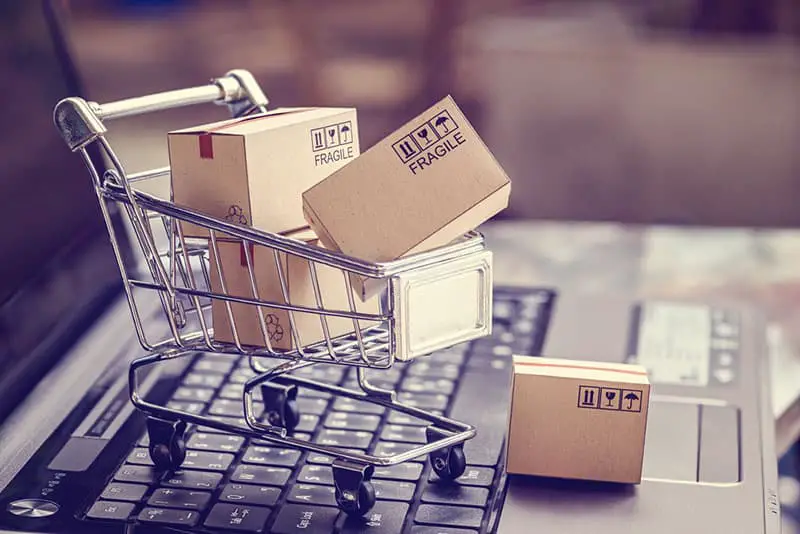 According to statistics compiled by the independent web usability research organization Baymard Institute, 67 percent of ecommerce shopping carts are abandoned. In other words, more than two-thirds of shoppers who save items for purchase do not complete the transaction.
Given the time and effort you'll put into developing your ecommerce site, this has to be a troubling revelation. But, here's why people abandon carts and what you can do about it on your site.
Blindsided by Shipping Costs
That $39.95 price looks great, until a shopper gets to checkout and learns it's going to cost another $40.00 to get the item delivered. Along with shipping costs, users also balk at paying sales tax. To get around this, you'll either have to find a way to ship the product for free or disclose the added expenses earlier in the process.
If the shipping cost is listed on the product page, they'll get the shock alongside all of the benefits the product delivers. This can make the extra charges easier to swallow. You should also look into minimizing shipping costs as much as possible. After all, should it really cost $40 to effect downloads at ebooks online stores?
On the other hand, some shoppers want to get their products as soon as possible and money is no object for expedited shipping. Offer it. Failing to do so can cost you a sale.
Required to Create an Account to Check Out
It's bad enough shoppers usually have to wait a few days to get a product once they've ordered it. But also making them jump through hoops to place the order can be too much for some people. A lot of customers get irritated when they're asked to put in additional time and effort to make a purchase.
It's better to let them provide just their name, address and credit card number to complete a transaction. Then, once everything is set, you can give them the option to create an account for future purchases. While doing so after the fact takes the same amount of time it would have taken beforehand, shoppers feel better doing it in that order.
Even then, you want to make the registration process as simple as possible. Long, confounding procedures chase customers away.
Security Concerns
Let's face it, you're asking people who have never met you to send you money for something they've never seen and may never receive. Further, you're asking them to transmit financial information over a system known for exposing their data to unscrupulous individuals capable of wreaking havoc on their lives for many years to come.
It's a wonder ecommerce works at all.
To counter this, make every effort to reassure shoppers of your credibility and the security of their transactions on your site. Acquire and maintain security certificates and use respected payment gateways like PayPal. Employ a professional design, product reviews from previous customers, a robust "About Us" page and an easily found and highly informative "Contact Us" page. Provide shoppers with your phone number, email address, and the physical address of your business. Provide excellent customer support as well; so customers can see you'll back their purchases with solid and sincere after-sale service.
Conducting Additional Research
If yours is the first site a customer visits when they're beginning their quest, odds are they'll save their desired product(s) in a cart, then shop around to find more information and/or a better price.
A price match popup will give shoppers a reason to come back and make the buy from you. Ensuring your product pages have adequate descriptions, a strong guarantee and money-back offers can also tilt the table in your favor. Offering a generous return policy can make shoppers stop and buy from you on the spot. A policy offering 14 to 30 days no question asked returns can seal deals too.
You can also follow past site visitors around the web with a retargeting campaign as they search for the same item. This will remind them of your price and terms, even as they view other sites.
These are the top four reasons shoppers give for abandoning shopping carts. Implementing these mitigating strategies can help alleviate their concerns and earn you more conversions.