Click here to get this post in PDF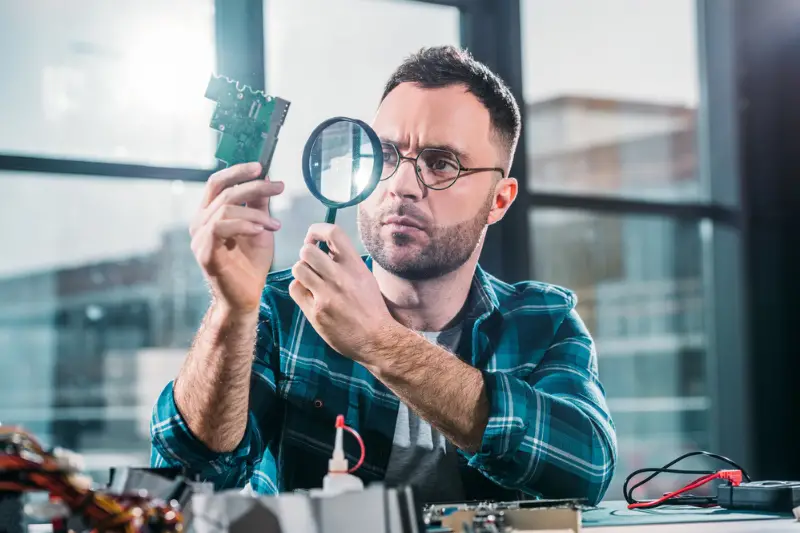 As an electrical engineer, the quality of your work and client management is crucial for your success. Being responsible for developing and maintaining electrical systems that keep homes, commercial properties and even whole neighbourhoods and cities running smoothly, depending on your role and business. For this reason, client and task management are imperative for the successful completion of tasks.
Always ensure your client management processes are implemented for client satisfaction. This process can be made easier with a strong strategy in place or an electrician app. Your client management will involve building relationships, delivering results on time to industry standards and understanding the individual needs of each client you work for. You must also effectively manage budgets and provide safe and secure invoicing. If you can provide a service that does this well, you will be on the road to success.
Here are the ways an electrical engineer can stay on top of client management.
Communicating 
Regular communication will ensure your team and clients are on the same page at every step of the process without any unexpected occurrences that result in complaints and diminished trust. The communication between everyone within your business and each client should be open and honest. Your client should have full awareness of their job progress, who from your team they will see regularly and where to go if they need to speak to someone. 
Clear Expectations
In any industry, especially trade, it is important to set clear expectations of time, budget and ability. You will need to do this each time working with returning customers. However, you must implement this correctly with first-time clients. You should discuss the timeframe you can complete by, how to communicate with your team in need of emergencies or updates, how budgets and invoicing are managed, and the process you will be taking to achieve their requirements.
Work Flexibly Where Possible
Unexpected occurrences happen to everyone, and it's essential to have processes in place to manage these. Sometimes, your resources are delayed, or team members are absent for health reasons. When these times come about, you need to be flexible and able to work with the changes. Despite these things, your client is still paying for your service, so they will be relying on your capabilities to develop solutions. 
Spend Time Responding
This goes hand in hand with good communication. Occasionally, your clients will have questions that need answering and request updates on timings and progress. It is a part of the service they are paying for to hear back from you in a reasonable timeframe. You show the value of collaborating with your business by incorporating response times into your schedule. Showing your clients that they can trust you and that you are committed to providing them with a satisfactory service will only benefit your company's success. The recommended response time for emails, messages and calls is 24 hours.
Go That One Step Further
You will be looking to consistently improve your customer retention and impress new clients that come on board. Going above and beyond shows your commitment to providing the best service. This could include working overtime to meet tight deadlines, implementing 1-2-1 chats between the client and manager for feedback and faster response times when possible. If you want a successful business that is a go-to within the competitive industry, you need to provide more than your competitors. Conduct competitor research, find out what they provide that you currently do not offer, and find ways to include this within your services. If you haven't already, you should also make your USP (unique selling point) stand out. Think about what would make you lean towards one business over another; what is vital within your field of work that could turn a lead into a sale? Promote this on your website and deliver it.
As well as the tips above, it is essential to be organised, proactive and positive with your approach to work. A positive attitude will go a long way with your clients, and you need to show enthusiasm about the service they are paying for. Make them believe in your abilities. Seek ways to identify potential issues before they arise and approach your clients with the latest updates and services they could benefit from. Most importantly, keep things in order. Have a system in place that allows you to organise your business and customer data securely. 
To conclude, client management is essential to every electrical engineer's role. You can keep your clients happy with clear and concise communication, excellent organisation, flexibility, and set expectations. Suppose you struggle to stay on top of these simple tasks due to an increased workload. In that case, you may consider investing in a customer relationship management app specific to your industry. Start building client relationships that last for years to come.
You may also like: TIPS FOR ENGINEERS LOOKING TO GO OUT ON THEIR OWN
Image source: Depositphotos.com