Click here to get this post in PDF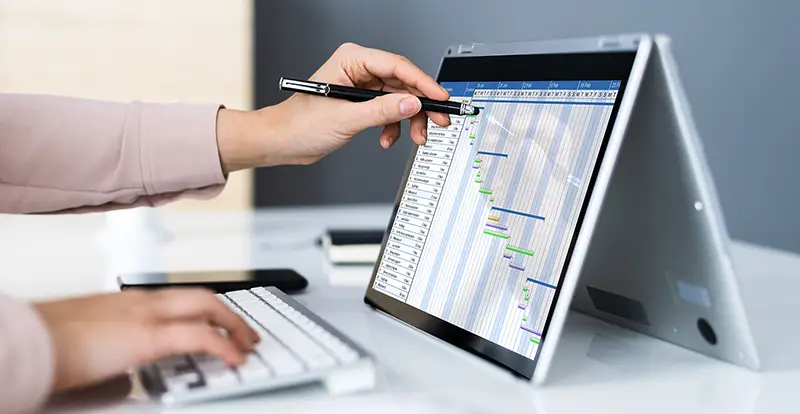 Freelancers are known to be independent and self-motivated, but people don't see how difficult managing clients can be. 
It's easy to lose track of which client needs what, especially if you're juggling multiple projects. In addition, it can be challenging to stay on schedule if you don't have the right tools in place to help you do so. 
Here are four features that should be included in the ideal client management software for freelancers.
1. Time Tracking
As a freelancer, it's essential to keep track of your time mainly because, unlike employees, you don't get paid by your client based on an hourly rate. However, several tools will allow you to integrate time tracking into your day-to-day workflows. 
In addition to helping you stay organized and bill clients accurately, time tracking will help ensure that you're not spending too much or too little time on each project.
2. Accounting
Tracking your income and expenses is necessary for running a successful business. When it comes to freelancing, you will want software that has powerful but simple accounting functions that make it easy to report on how much money you're driving at any given time. 
And while spreadsheets may work in some cases, they're often cumbersome when you have many moving parts (and clients). An alternative is to use software with accounting capabilities to manage your finances from one place.
3. Invoicing
A professional invoice can be invaluable when drumming up new business. Clients are far more likely to hire you if they know exactly what they're paying for, and a clear invoice is a simple way to demonstrate that you have your act together and are ready to take on responsibility. 
Invoicing also helps keep your records organized, so don't think of invoicing as an unnecessary exercise; instead, see it as an essential part of running your freelance business.
Once you start receiving regular payments from clients, knowing how much money you have coming in each month is key to paying your bills. 
Finally, remember that many free invoice templates are available online or at any office supply store. If something specific about yours sets it apart from other freelancer invoices, make sure it stands out.
5. Project Management
When working with multiple clients or at different project stages, it's essential to have project management software that makes sense. You'll want software that allows you to create tasks, track time and expenses, and organize client information—all necessary for keeping track of your freelancing business. 
When choosing which PM tool is right for you, think about what projects you're currently working on and how you handle those projects.
To Sum It Up
When running a freelancing business, it can be hard to get organized and stay on top of your projects. If you do everything yourself and don't have any dedicated staff members, good client management software can keep track of your clients and projects. It will save you time and provide better service to your clients. 
Consider the features listed above before deciding which system is best for you.
You may also like: What Can Management Software Do For Your Business?
Image source: Shutterstock.com