Click here to get this post in PDF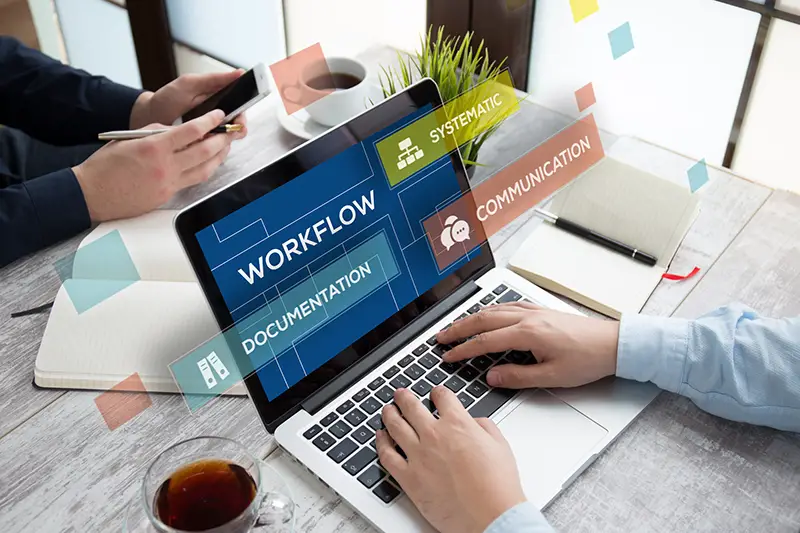 Many people perceive time tracking as strict employee surveillance. There are debates that it causes burnout and forces people to find other opportunities. Contrastingly, time-tracking software helps boost employee productivity and offers increased flexibility. Time-tracking solutions are great for redefining procedures that can improve processes, boost employee morale, and even reduce workload among teams. 
Many businesses are already leveraging time-tracking tools to streamline processes, gain insights into employee productivity and increase profits across all channels. A good time-tracking software will help you with tracking KPIs, identifying time drains, understanding factors causing distraction, managing focus, and preventing burnout.
How to increase employee productivity through time tracking software?
If you run a service-providing technology or digital marketing agency, you must quote your clients the estimated time for their project completion. Based on this time, you will make the service charges for the client to pay. Having clear insights into the actual time duration for executing select tasks can help you a lot here. You can set realistic expectations, deadlines, and budgets. 
Time tracking can also help you find professions that are performing exceptionally well. You can reward these employees for their hard work based on actionable data from the time-tracking software. Similarly, you can also discover employees who are slacking at work and have reduced productivity. Arranging performance-boosting camps and setting one-on-one meetings with such employees will become increasingly more manageable as you will have concrete data simply by viewing detailed reports of employees offered by your time-tracking software.
Advantages of time tracking software: 
A good time-tracking software can help you keep your employees on track and help you deliver projects on time. The data derived from the comprehensive reports allows your organization to achieve its desired results within deadlines. Interestingly, there is more to that, and below are some of the top advantages of time-tracking software. 
Enhanced Flexibility
A time tracking software can record activities and different work steps separately. The intelligent tool then tabulates those numbers and presents you with actionable insights into the data. Running such reports can help you understand the workloads and increase your employees' flexibility. You can assign hours to select tasks and set deadlines accordingly. Your employees can work on those tasks from anywhere and at any time, provided they complete their assignments on time. When it comes to asking your employees to stretch to meet deadlines, you will have reliable data to measure the work comfort levels of your teams and assign tasks accordingly. It will help reduce burnout and add a sense of achievement for your employees.
Increased Productivity
Leveraging the capabilities of an advanced time-tracking software solution, you can observe employee productivity through graphical and tabular reports. Armed with this data, you can focus on employees slacking away and motivate them to return to optimal productivity. Additional apps can also assist in improving productivity. You can also run reports on absenteeism and manage working time profiles. Similarly, you can run these reports to reward the top performers and recognize their hard work. Then, let them be an inspiration for your other employees and provide them with the motivation to break barriers and get out of their comfort zone. 
Boosted Profitability
The numbers don't lie. Once you know the exact time and costs for your individual tasks, you can offer refined service pricing to your clients. If you are already using a software solution for data analysis, professional time-tracking software can connect with your existing solution and automatically transfer data to it. This will help you automate recurring processes and save precious time. You can use this time to focus on your team's billable hours and see where you can improve to ensure further profitability. 
Ending Words
Time-tracking software solutions get painted in the wrong colors due to misuse by certain companies. These tools benefit organizations looking to award their top-performing employees the recognition and prizes they deserve. If you struggle with your team's productivity or are having trouble managing your P&Ls, time-tracking software can help you immensely.
You may also like: Five Benefits of Software Development and Collaboration Software
Image source: Depositphotos.com