Click here to get this post in PDF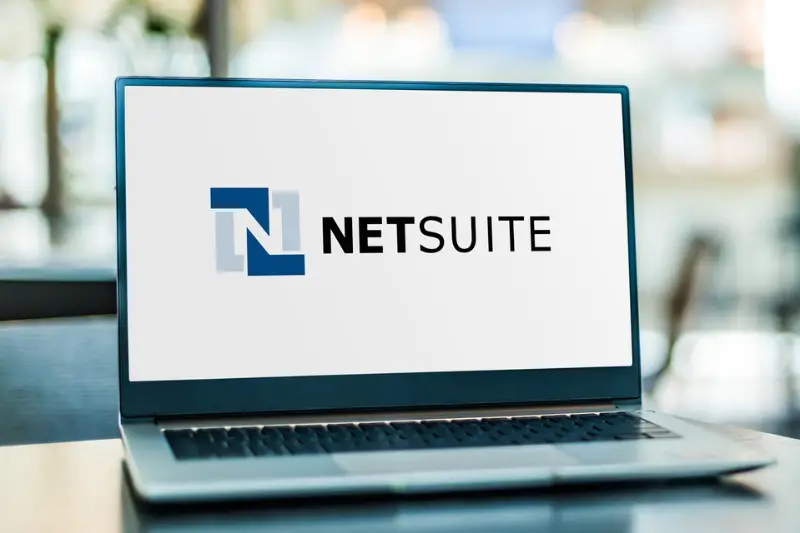 The world of e-commerce continues to thrive, presenting tremendous growth opportunities for businesses of all sizes. As online shopping becomes increasingly popular, e-commerce businesses must have the tools and systems to scale effectively. One such tool that plays a significant role in the growth of e-commerce businesses is NetSuite Oracle. 
NetSuite Oracle is an integrated cloud-based platform that offers a comprehensive suite of business management tools specifically designed to meet the unique needs of e-commerce businesses. It provides a range of functionalities, including order management, inventory management, customer relationship management (CRM), analytics, and more. 
With NetSuite Oracle, e-commerce businesses can streamline operations, improve efficiency, enhance customer experiences, and gain valuable insights to make data-driven decisions. Whether you're a small online retailer or a rapidly expanding e-commerce enterprise, NetSuite Oracle offers the scalability and flexibility needed to support your growth. 
In this blog post, we will delve deeper into how NetSuite Oracle can contribute to the growth of your e-commerce business. We will explore its key features, such as streamlined order management, efficient inventory management, personalized marketing campaigns, and powerful analytics. By leveraging the capabilities of NetSuite Oracle, you can take your e-commerce business to new heights and stay ahead in the competitive online marketplace. 
Streamlining E-commerce Operations with NetSuite Oracle
1. Order Management
NetSuite Oracle streamlines e-commerce order management through centralized processing, automation, real-time inventory visibility, shipping integration, returns handling, and analytics. By consolidating orders from multiple sales channels, businesses gain a unified view for efficient processing and fulfillment. Automation reduces errors and processing time and boosts productivity. Real-time inventory visibility ensures accurate product availability for customers. Integration with shipping carriers enables seamless order fulfillment, tracking, and improved communication. NetSuite Oracle simplifies returns and exchanges with automated authorization, inventory updates, and refund processing. With analytics and reporting, businesses gain insights into order patterns, customer behavior, and sales performance, enabling informed decision-making. NetSuite Oracle enhances order management accuracy, timeliness, and customer satisfaction. 
2. Inventory Management
NetSuite Oracle facilitates accurate and efficient inventory management, providing businesses with the tools to track and manage their inventory effectively. With inventory tracking capabilities, companies can maintain real-time visibility into stock levels, locations, and movements, ensuring accurate order fulfillment and preventing stockouts. NetSuite Oracle also offers demand planning features, allowing businesses to forecast customer demand and optimize inventory levels to meet that demand without excessive stock. Additionally, automated replenishment helps streamline inventory replenishment by automatically generating purchase orders or transfer requests based on predefined thresholds. These features enable businesses to optimize inventory levels, reduce carrying costs, and ensure timely product availability, ultimately improving customer satisfaction and operational efficiency. 
3. Multi-channel Selling
NetSuite Oracle empowers e-commerce businesses to expand their reach by enabling multi-channel selling. It integrates with popular e-commerce platforms and marketplaces, allowing enterprises to sell their products across various channels seamlessly. With NetSuite Oracle, businesses can connect their inventory, product information, and order management systems with platforms like Shopify, Amazon, and eBay. This integration streamlines listing products, managing inventory, and synchronizing orders across multiple channels. By leveraging NetSuite Oracle's multi-channel selling capabilities, businesses can reach a broader customer base, increase sales opportunities, and benefit from centralized management of their e-commerce operations, resulting in improved efficiency and growth. 
Analytics and Reporting with NetSuite Oracle
NetSuite Oracle provides valuable insights into e-commerce performance through its robust analytics and reporting capabilities. These features enable businesses to deeply understand their sales performance, customer behavior, and overall e-commerce operations. 
1. Real-Time Dashboards
NetSuite Oracle offers real-time dashboards that visually overview key performance indicators (KPIs) and metrics. 
Businesses can customize these dashboards to display the data and metrics most relevant to their e-commerce operations. 
Real-time dashboards allow for quick and easy monitoring of sales, inventory levels, customer activity, and other critical metrics. 
2. Sales Analytics
NetSuite Oracle allows businesses to analyze their sales data in-depth, providing insights into revenue trends, product performance, and sales channels. 
Sales analytics enable businesses to identify top-selling products, track sales by customer segments or regions, and optimize pricing strategies. 
Businesses can also analyze sales conversion rates, average order value, and other metrics to identify areas for improvement. 
3. Customer Behavior Analysis
NetSuite Oracle enables businesses to understand customer behavior by tracking and analyzing their interactions and purchasing patterns. 
Businesses can segment customers based on various criteria, such as demographics, purchasing history, or preferences. 
Customer behavior analysis helps businesses identify trends, personalize marketing campaigns, and optimize the customer experience. 
4. Forecasting and Predictive Analytics
NetSuite Oracle incorporates forecasting and predictive analytics capabilities to help businesses make data-driven decisions. 
Businesses can forecast future sales, demand, and inventory needs by analyzing historical data, market trends, and customer behavior. 
Predictive analytics also enable businesses to identify potential upselling or cross-selling opportunities. 
5. Customizable Reports
NetSuite Oracle offers customizable reporting capabilities, allowing businesses to generate detailed reports tailored to their needs. 
Reports can include information on sales performance, inventory levels, customer segmentation, marketing campaigns, and more. 
Customizable reports allow businesses to analyze data from different angles and gain insights for strategic decision-making. 
Implementation Tips and Best Practices for NetSuite Oracle
Implementing NetSuite Oracle for e-commerce businesses requires careful planning and execution. Here are some practical tips and best practices to ensure a successful implementation: 
1. Define Clear Objectives: Define your business objectives and desired outcomes from implementing NetSuite Oracle. This will help guide the implementation process and ensure alignment with your business goals. 
2. Plan and Allocate Resources: Allocate sufficient resources for the implementation process, including skilled personnel and time. Assign a dedicated project team responsible for managing the implementation and coordinating with stakeholders. 
3. Customize to Fit Your Needs: Tailor NetSuite Oracle to align with your e-commerce requirements. Customize workflows, data fields, and reports to ensure the system meets your business processes and provides relevant insights. 
4. Cleanse and Import Data: Prioritize data cleansing and migration to ensure accurate and reliable information in NetSuite Oracle. Map and validate data from your existing systems to ensure a smooth transition and minimize data discrepancies. 
5. Training and User Adoption: Provide comprehensive training to users to ensure they understand how to use NetSuite Oracle for their daily tasks effectively. Encourage user adoption by highlighting the system's benefits and addressing any concerns or resistance. 
6. Integration and Automation: Leverage NetSuite Oracle's integration capabilities to connect with other business systems, such as e-commerce platforms and third-party applications. Automate processes like data synchronization and order fulfillment to streamline operations and reduce manual effort. 
The Takeaway
NetSuite Oracle provides e-commerce businesses with the necessary tools to thrive in a competitive marketplace. From streamlined order management to real-time inventory visibility, multi-channel selling, and powerful analytics, NetSuite Oracle empowers businesses to enhance operational efficiency, improve customer satisfaction, and drive growth. Companies can consolidate their operations, gain valuable insights, and make informed decisions by implementing NetSuite Oracle and following best practices. With its comprehensive suite of features, NetSuite Oracle becomes an invaluable asset in scaling e-commerce businesses, enabling them to stay ahead of the curve and achieve long-term success. 
About the author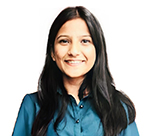 Anushree Gupta is a versatile content strategist working with ERP Buddies with a knack for crafting engaging narratives and driving impactful brand experiences.
Known for her meticulous attention to detail and strong communication skills, Anushree has successfully executed numerous content campaigns across diverse industries. Passionate about the power of storytelling, she constantly seeks new ways to captivate audiences and elevate brands through compelling and meaningful content.
You may also like: A Guide to Choosing Your NetSuite Implementation Partner
Image source: Depositphotos.com