Click here to get this post in PDF
In the year of 1995 Amazon introduced its first e-commerce store for online bookselling. It has been 25 years and sees how big Amazon has become. In 25 years there also other e-commerce stores have opened now and the bar is still rising. We have come across from online bookselling to all the essentials available on one platform.
Most importantly, e-commerce service providers also have the best contribution to make the digital world revolutionary & evolutionary. The accessibility and the use of the internet were specific and minimalist back then, conversely, now it has become a potential aspect to achieve everything in business.      
Definition Of E-commerce
There was a time when customers had to sign up physically to get a membership of any store moreover, they even had to pay for that. It has been very well saying Digitization has its benefits. Although, the e-commerce process sees making an account is a one-time activity which specifically aims at making a profit through it. It is also viewed as a form of business which is the introduction of a business process that is based on a digital telecommunication system.
Besides, The internet has become a prime part of our daily life. Almost 4.57 billion people were active users as of July 2020. If it's still not acquired by the people then, they should get mature enough to know how much potential conceived under the line of the Internet.  
E-commerce Updates From 1.0 to 4.0
Just like Android Updates, eCommerce has this too but unfortunately, no one gears up to recognise or put an effort to make its versions like this. However, we are gonna enlighten you about its versions in the timeline.
The Beginning: 1.0  
In the beginning, we put as much product as we can. Additionally, we never realize the impact of this. We had one misconception in our mind that, "no matter what customer will buy our products anyway". The plan of ours just turned it on ourselves automatically.
We never thought of the customer's approach, targeted audience, marketing tactics, user-experience etc. we just thought it's the internet and all things can be done ingeniously on it. We thought about its first side. What about the other one?
All things ripped apart. The idea of setting a digital store was at the bottom line. Managing customers online, uploading products and showing its availability was overwhelming at that time. 
There was a problem, nonetheless, e-commerce created hype and became an eye candy and very mesmerising experience for new internet users.
The Evolution: 2.0
This update made B2B businesses think that they should start from the beginning. Customers want the most prominent experience, they want the best eCommerce prestashop themes user experience on your store and we recommend the best Responsive Prestashop eCommerce theme from Templatetrip.
Customers started to appeal product recommendations from a store, instant checkout, push-notifications for a new product, variety of payment gateways, faster page loading they wanted the best user experience.
In order to improve user-experience, business owners started to seek e-commerce service providers who would help them to improve their web-store. E-commerce themes providing company, Templatetrip Templates helps those web-stores by providing ample of best e-commerce services to make their Shopify store or WooCommerce Store highly responsive and optimizable in every aspect, therefore, customers will never forget about you and you get loyalty for them in return as well.
Anyone can set up their business on e-commerce but it takes patients and time to stay longer in this field. You have to improvise your store from time to time to survive in this competitive market.
Well Implemented: 3.0
The number of people using smartphones is growing rapidly. If this siren still not waking you up then, according to data,
1.8 billion people worldwide purchase goods online
63% of shopping occasions begin online
62% of online buyers shop at least once per month
Because of the current pandemic, more than half of the world population prefer to buy essentials online. 
Is it enough for you? If you are not adapting to the change of digitization then you are not gonna achieve what you want from your business mate, this is harsh but true. 
So many e-commerce platforms are giving importance to the web-store optimization process. Every day they are in a dilemma of what kind of unique strategy they have to create or acquire to get more customers, gain loyalty about your brand and fantastic growth in ROI?
E-commerce will become solely an option for both small business and gigantic organizations to sell their product online. Moreover, you have already seen its potential in statics now it's time to become mature and acquire the future of business.
Revolution: 4.0
Owners are keen to invest in an e-commerce business solution, a unique concept of a product, business strategy, creative approach to customers etc. the world is changing and everything literally everything will continue to change. This process will never slow down not a bit.
The forecast said that within time e-commerce will soon adapt AR & VR technology. Amazon has already started with no man in the packaging area as it is conjointly controlled by the robots. This immersive start not only improvises your brand but also meets up to the customers' needs and fulfil their expectations.
The revolution has already started if you are still relying on standard rules of e-commerce then it's a wake-up alarm for you. The rules have changed. There's a wide range of landscape available, you need to pick up your place and get started with it.   
What About The Future?
This e-commerce industry is linear like time. It never stops but changes from time to time. Keep evolving, growing, and becoming a symbol, face for the new digital store era.
Everyone has their own thought process and looks at the improvisation of e-commerce in multifarious ways. Some millennials want to compete with their competitors and some just want to stand out from the crowd and stay away from outside's Cold War. If you are one of those then personalization will be the perfect choice for you.
In general, customers also want personalization moreover, it will become one of the top-rated priority in this industry and we will see its revolution and innovation within a few years.
---
How to Build, Launch and Grow an e-Commerce Business Online
---
If you also have some ideas & thoughts regarding e-commerce evolution and have something to add-in e-commerce 5.0 then tell us below. We are keen to read your thoughts too.
About the Author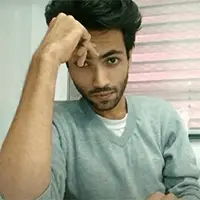 Maruf Panwala is a Content Writer and SEO optimizer at Webibazaar Template. Specialized in Creative Content, Digital Marketing Ideas and helps e-Commerce stores for branding on the digital platform.