Click here to get this post in PDF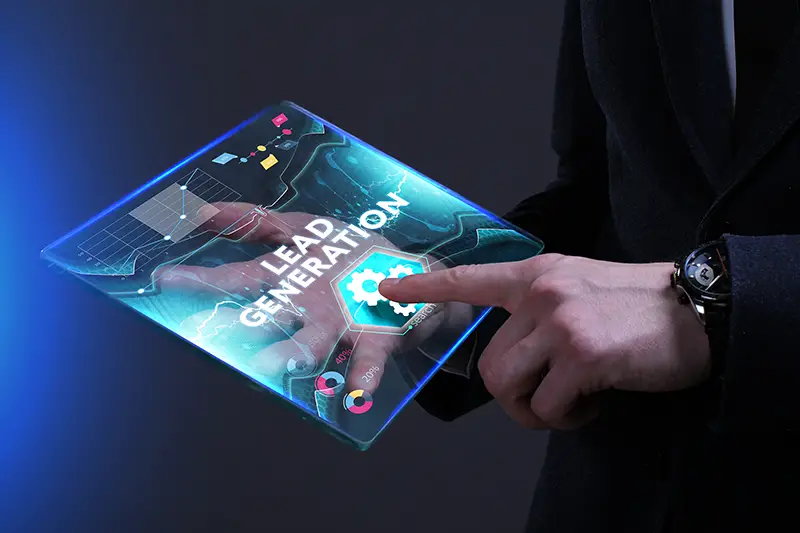 Are you a small business owner? Do you feel like your organization would benefit from more customers?
Have you considered using paid marketing to reach new buyers? If not, you must. The most successful businesses effectively grow their audience by reaching out to new leads.
In this article we're going to cover that in this post. We'll show you the best strategies for the best sales leads that can drive more prospective customers to your books. Let's get started!
Analyze Your Target Audience
Without understanding who your target audience is, what challenges they may have, and what motivates them, it's difficult to create a plan to reach them.
You should start by researching and understanding who they are, where they hang out, and what they are looking for. Then, you can use this information to craft a plan to reach them through social media, email campaigns, or even traditional advertising or events.
Once you've identified key individuals in your target audience, consider tailoring your message and material to them. 
Utilize Lead Generation Tips & Tools
By utilizing lead generation tips and tools, you can generate high-quality leads that will help to maximize your company's sales potential.
Strategies such as social media campaigns, email outreach, and content marketing can be utilized to find qualified leads who are interested in your company.
Tools such as automated lead capture, CRMs, and lead databases can be utilized to identify leads, track lead progress, and measure lead engagement. To learn more about useful tools for your business, click the following link.
Use Social Media for Lead Generation
Utilizing social media can be one of the best ways to generate sales leads for your company quickly. Start by creating a company profile on the most popular social media sites, such as Facebook, Twitter, and Instagram.
Quality is key, so ensure that all posts are informative and relevant to your business growth, and create content that's helpful to your target audience.
Use sponsored posts and ads to target potential customers and drive users to your website. In addition, you can use actions such as "likes" and "retweets" to create a buzz around your brand and boost engagement. 
Create Landing Pages to Capture Leads
Each landing page should be created with a specific goal – targeting your desired audience. In addition, the design of the landing page should be eye-catching and easy to use throughout any device and screen size.
The landing page's content should be clear and concise and emphasize the call to action. Examples of calls to action may include signing up for emails or downloading resources.
It is important to ensure the privacy protocols are clearly outlined and that the page is secured. 
Generate the Best Sales Leads Today
The key to generating the best sales leads for your company is to build relationships with prospective leads, develop specific strategies for different types of leads, research target companies, and tap into the power of social media.
Utilize these tactics for the best results and an increased success rate for your company's lead generation system. If you're still uncertain, start small and take the time to try and test which methods work best for you.
Did you find this article helpful? Then, visit more of our blogs!
You may also like: How to Generate B2B Leads
Image source: Shutterstock.com