Click here to get this post in PDF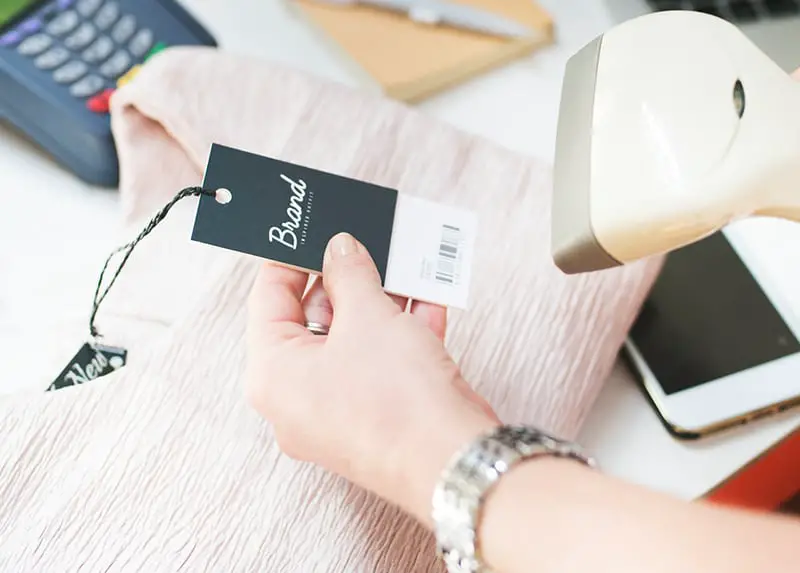 Brand building is essential for the development of a business. It's all about brand communication and creating awareness about what you have to offer using various tactics and strategies. Even so, building a brand can be an intricate process. It's imperative for the advertising and marketing professionals to understand how business strategies are to be developed and how the customers are to be approached. Brand building is an ongoing process, and it is impossible to attain a goal within days or even weeks. It requires so many resources, a lot of strategies, and more time. This guide will offer some of the effective brand building strategies you can use to enhance the performance of your business. Following these strategies is instrumental for the long-term success of your brand.
1.         Define Your Brand
The first step to building a brand is defining what it is. This is a crucial process as it eventually determines what your business actually stands for. When defining the brand of your business, you need to come up with a checklist of its strengths. Likewise, when defining a personal brand, you need to examine your skills and expertise and determine which among them stands out the most. Therefore, when it comes to business, you need to know what your brand signifies as well as the values it represents. In one way or the other, your values show that you are making a positive contribution to the environmental, economic, and social well-being of your potential consumers. These essential aspects of the brand building may not be realized from face value. That is why you need to examine your brand objectively and identify the values that enhance the well-being of your consumers.
2.         Leverage Emotions
One of the best and effective ways of building a successful brand image is through emotional marketing. The use of emotive appeal will help your brand to create a long-term association with your intended target. If you wish your brand to be more engaging, you will need to add an emotional touch to it. To achieve this, you will need to focus on the current affairs and communicate a strong message through your brand campaigns. Do not only focus on product details and specifications. Try connecting with your customers on an emotional level so it can be possible to build a long-term relationship with them.
3.         Expose Your Brand
Building a powerful and unique brand takes a lot of time and requires consistency. To achieve this, you need to continue reinforcing your skills and values by assuming new roles and taking up assignments which will expose you to your market. Alternatively, you can leverage options such as promotional blogs, channels, online forums, and social media to create a voice for your brand.
Additionally, you need to develop a brand personality (what others have to say about your business). This is what propels and motivates them to identify with your product. If you succeed in executing your strategies consistently, you will develop a pattern that will be associated with the name of your brand throughout.
4.         Brand Logo and Tagline
When it comes to branding, visual representations are quite instrumental as they help the business to connect with the audience. In that regard, the significance of taglines and logos cannot be underestimated. A logo represents your brand and is a crucial branding investment which any business should not ignore. It's a visual tool of communication which will help your business to convey its message in the best possible way. Apart from that, the logo can help to create a long-lasting first impression before your consumers, such that they never have to forget engaging with your business at one point in their life. However, a logo should be done effectively such that it only leaves a positive impact on your consumers. To achieve this, consider investing in a professional designer or using a logo font generator. A catchy tagline, just like the logo, is essential as it helps in grabbing the consumers' attention. You can visit Design Brand Print to learn more about the logo and taglines.
5.         Analyze Competition
One among the primary goals of brand building is creating identification and setting your brand apart from the rest. Nonetheless, this is only achievable if you are able to identify who your competitors are. Research the large brand within your area of operation and analyze their business strategies. As you analyze their strategies and approaches, do not copy-paste what they are doing. Instead, try observing where they are lacking, investigate their weaknesses, and try to use the information gathered to build your brand. Take advantage of their inadequacies and work your way around them to set yourself apart from them. Bring something different from what is being offered by your competitors or else your brand will be deemed as a duplicate of others.
6.         Review Your Brand
You need to remember that your brand will go through various motions in its lifetime as it responds to market forces. Depending on what strategies your brand may use, you will either strengthen, weaken, or remain dormant with time. New changes, events, and circumstances bring opportunities and challenges to enhance your brand or even re-establish it. The possibilities should motivate you to take control of the activities involved in building your brand.
As the name of your brand grows, expectations and responsibilities grow as well. The best way to ensure your brand is growing as is required is by reviewing the activities of your business and analyzing your success. Reviews will go a long way in helping you to capture and exploit new opportunities while at the same time upholding your commitment to stay true to your brand strategy and vision of your business.
Wrap Up
When it comes to brand building, you need to define your brand, differentiate it from the rest, present it to the market, and review what it stands for. All these should be carried out from time to time because brand building is an ongoing process. Be clear about the strategies you will use and how you will implement them. You also need to make sure that your brand building strategies add value to your consumers in an environmental, social, and economic sense.
You may also like: How to Create a Killer Logo – Infographic