Click here to get this post in PDF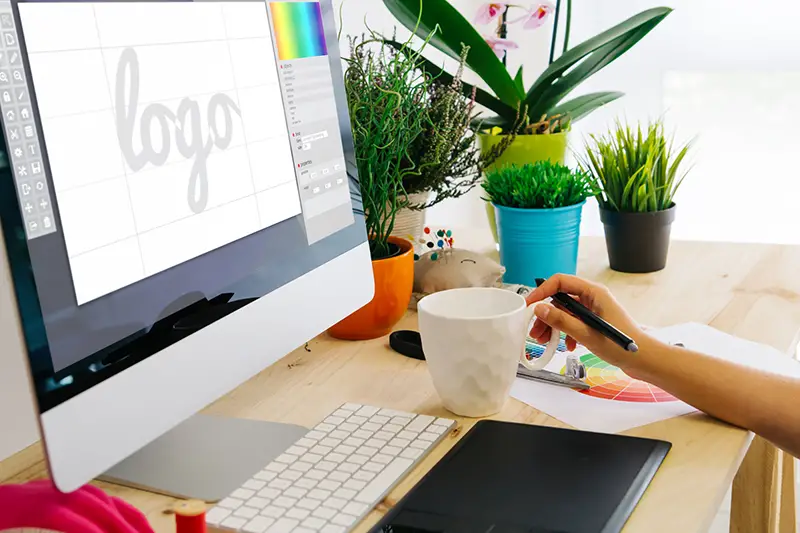 A logo is a crucial part of a company's identity. It tells a story of the brand's culture, behaviour, and values and importantly, it allows potential customers to identify with the brand. Having a distinctive logo can leave a lasting impression on potential customers and can help your business to stand out from the competition.
Designing a unique logo is no easy task though. Quite often, businesses will unknowingly replicate existing logos that are already out there rather than create something truly original. This is because original logos are very hard to produce. This infographic by XPrint reveals exactly what is the key to creating a killer logo, from what colours to consider to tips on what to do and what not to do with logo designs and much more
A logo is often the first step to developing your company's visual identity, so it's important to get it right. Find out how to make a lasting impression on potential customers with your logo design.
What Colours to Choose?
These are the colours companies use the most:
33% Use Blue
29% Use Red
13% Use Yellow or Gold
28% Use Grey
The Psychology of Colour:
Red is energetic, sexy and bold
Orange is creative, friendly and youthful
Yellow is sunny, inventive and optimistic
Green is organic, instructional and represents growth
Blue professional, medical and tranquil
Purple is spiritual, wise and imaginative
Brown is rural, historical and steady
Black is credible and powerful
10 Questions to Ask
Why was your company founded?
What sets your company apart from others?
If you had to describe your company/organisation in one word, what would it be and why?
What do you hope your company can be known for?
In your opinion, what defines a well-designed logo?
What logos do you like and why?
What logos do you dislike and why?
What are the likely occasions in which the logo will be used?
Who is the primary target audience? (Who is most likely to use your services or product?)
How much money do you plan to dedicate to design this logo?
5 Essential Rules for Logo Design
1. Your logo should be easy to understand and memorise:
Refer to the colour of psychology section to determine the perfect colour and colour combination for your brand. For the shape, keep it as simple as possible. Complicated shapes can cause confusion and turn people off.
2. Your logo should be versatile:
An effective logo should be able to work across a variety of mediums and applications including print, on websites, banners, and business cards. For example, Nike's swoosh logo looks the same on all means of media.
3. Your logo should be timeless:
A good logo should endure the test of time. It should still be effective in 10, 20, 50+ years' time, for example, the ABC logo was designed by Paul Rand in 1962 and it has never been modified.
4. Your logo should be unique:
It is important to create a logo that is original yet industry specific. Don't fall into the trap of making your logo look like your competitor's logos.
5. Your logo should be able to be displayed in black and white:
Some of the most iconic logos can be easily sketched in pen and don't need the help of Photoshop for special effects or shadows. This is important to remember as there will be instances where your logo will be displayed in black and white, for example when faxing and photocopying.
Logo Design Dos and Don'ts:
Do:
Make it memorable
Use original art
Make it scalable
Avoid trendy looks
Depict brand philosophy
Don't
Try to do too much 
Place text on your logo
Put a frame around your logo
Use too many fonts
Distort the logo (alter or stretch it)
What the Experts Say:
David Airey
Graphic designer at Logo Design Love (www.logodesignlove.com)
"What's important is to create something that you believe is different from anything already out there… It's highly unlikely, some say impossible, that what you create will be original, but that should be the goal."
Michael Evamy
Copywriter and author that speaks to It's Nice That (www.itsnicethat.com)
"The digital era has made logo-makers, avatar-creators of all of us, so the art of the logo, of capturing maximum meaning with minimum means, is more magnetic than ever."
Paul Rand (1914-1966)
Graphic designer and author at Design, Form and Chaos 
"A logo is a flag, a signature, an escutcheon, a street sign. A logo does not sell (directly), it identifies. A logo is rarely a description of a business. A logo derives meaning from the quality of the thing it symbolises, not the other way around. A logo is less important than the product it signifies; what it represents is more important than what it looks like."
99 designs
(www.99designs.com) 
"Honesty is bigger than ever. Consumers are seeking out companies with personalities they approve of and relate too. It comes as little surprise that the creative response has been down-to-earth, hand-crafted, stamped and simple logo designs."
Logo Evolution of Famous Brands
Ford
In 1966, Henry Ford II asked designer Paul Rand to rethink and modernise the Ford logo but he changed his mind at the last minute and decided to stick with the original oval Ford logo.
Starbucks
The earliest version of the Starbucks logo was introduced in 1971, based on a 16th century Norse woodcut of a twin tailed mermaid or siren. The design was intended to symbolise the seafaring history of coffee and Seattle's strong seaport roots.
Nike
The Nike logo consists of a single curved line that goes thicker at one end. It is officially known as the "Swoosh" and was intended to look like one of the wings of the Greek Goddess of Victory, Nike.
Apple
In 1976, Ronald Wayne, who is the third co-founder of the Apple Company, designed its first logo. It showed Sir Isaac Newton, sitting beneath an apple tree. In 1977, Steve Jobs commissioned designer Rob Janoff to focus more on the apple itself. Janoff did not disappoint, delivering the iconic log we know today.
.

About the Author
At X Print we specialise in high quality, fast turnaround, affordable full-colour printing delivering free throughout Ireland.
We offer an extensive range of printed products including Business Cards, Compliment Slips, Letterheads, Greeting Cards, Invitations, Postcards, Flyers, Leaflets, Posters, Brochures, Roll up banners, Stickers, Outdoor Banners, Canvas Prints, Bookmarks and much more but if you don't see what you're looking for give us a shout and we should be able to help.
Find out more here: http://www.xprint.ie
You may also like: 5 Keys Points to Consider for Brand Building