Click here to get this post in PDF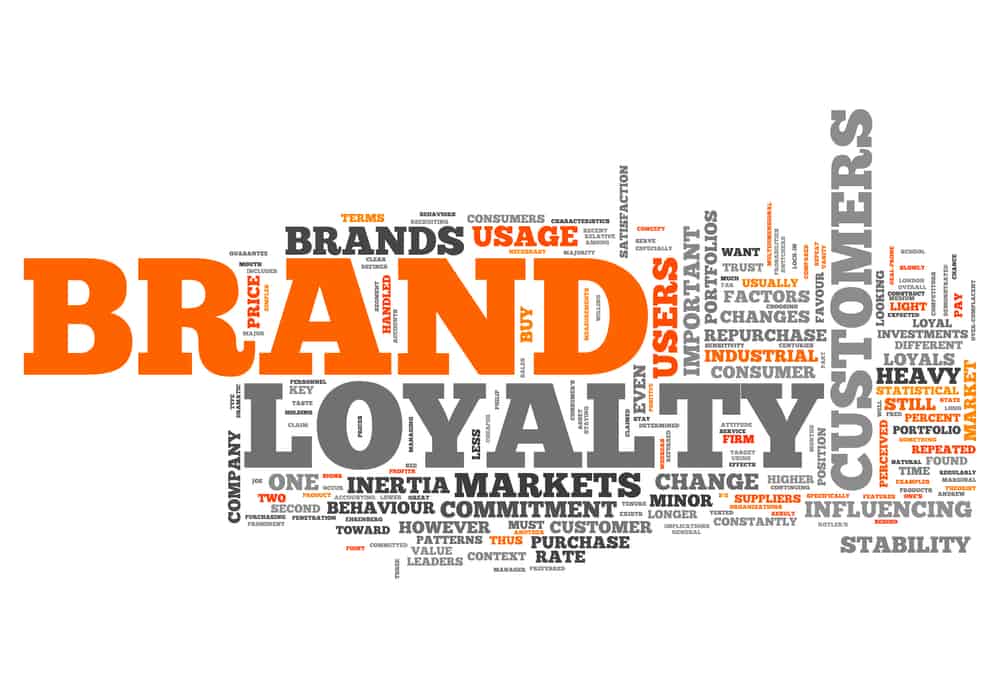 This article contains affiliate links. For more info, see disclosure.
The best businesses know the importance of a good logo. They also know what makes the logo so important, that it is, in most cases, the identity of a business. Moreover, an ambitious business strategy will always treat the logo as a brand mark, something that serves as a reminder of what your customers think about their experience with you and your products.
So if you own a business, new venture or established, and haven't yet done something to build your brand, these reasons will be helpful for you to convince yourself and your business partners of the importance of brand building.
1 – The Gist of Brand Building
Many small and local business owners, especially the ones established for decades, are not accustomed to the idea of brand-centered marketing or even the correct meaning of considering their business a brand. The thinking that only the biggest of companies, who everyone can instantly recognize by just looking at their logo, can be called brands, still prevails.
"Brand" is an idea of the fixed presumptions that your customers have in their minds about your company, mostly before even their interaction begins with you, in light of the services, products and the complete experiences of your customers.
Your efforts to improve those preconceived notions about your business, using whatever means necessary, essentially translates into building a brand.
2 – Perks of Successful Branding
The most successful brands don't just provide excellent products and services, but they also provide an experience worth remembering and coming back for their customers.
Think Starbucks, they don't claim to provide you with an atmosphere like home, they would never want to give you an environment resembling your workplace either, so they call themselves your "third place" where you can relax from work and home and enjoy their fresh and delicious coffee. This is their brand.
Likewise, Apple has created its brand around the mantra of simplicity. Everything from their products to their Founder, from their stores to their advertisements, originates from the idea of simplicity. It is evident in anything related to that company.
This is why people remember successful brands and recommend them to whoever they can. It creates an air of trust between the customers and the brand, which subsequently gives you more business opportunities which in turn gives you a competitive edge against your rivals.
The one thing to understand is that the advantages of branding far outweigh the disadvantages. In fact, if you have the right mentality, it will drive towards becoming better and better since the negative attributes associated with your brand are the first things you will try to disassociate from.
3 – Differences between Logo and Brand
Logos are very important; you can't imagine running a respectful and ambitious business in this age, without having an appropriate logo first. However, the logo is just a tiny aspect of your brand. A logo is there to be an identifiable element of your business and branding, as guys at FatRabbitCreative have put it, "Logos derive their meaning from the product or service it symbolizes and therefore seeks to identify, not explain or sell." I thoroughly concur with this definition, the fact that many businesses settle only for a logo and remain ignorant to what brand building can bring about is what keeps them from reaching their true potential in most cases.
A brand on the other hand, as we have already discussed, is the experience or emotion people expect to have when they think about your company in any way. Your brand is the public perception of your work. You can manipulate it and that effort is called brand building.
Also it is imperative to understand that your branding, which is the perception of the public about you, needs to be in line with the goals you had defined in your business strategy and if at some point, these two things are no longer in coherence with each other, it means that you have failed at what you were supposed to be achieving with all this effort. You will then need to radically alter your strategy regarding brand building or otherwise.
4 – Process of Brand Building
Similar to any big businesses, your company's logo, colors, customer service, marketing and advertisement themes, call-to-action, business strategy, office environment, online presence, business values and principles and reputation, all these factors collectively make up your brand; it can be good, it can be bad, it can be whatever you want it to be.
Renowned writer Phil Cooke says: "A brand is a story people tell about a person, product or organization." Branding is fundamentally an outlining of that story.
The actual telling of the story by your customers about your business depends on the experiences of the public with the people and products of your organization, which is in your hands. Make that time and money, that your customers spent on you, worthwhile for them, you have yourself a nice successful brand at your disposal in the shape of your business.
5 – Logo is Important in the Context of Brand!
Experts suggest avoiding using the term logo if the importance of the brand is to be emphasized. Since, logo in common, layman understanding, is supposed to be a substituent to branding, it is proposed that the word logo is replaced by a more descriptive word in the context of the brand building, "Brandmark."
This will make people understand the overall importance and experience of the brand and not just the logo in seclusion as is the norm in small businesses.
Also, the process of choosing the logo needs to be simple enough, along with the logo itself being simple, to capture the feel and underlying idea behind your business values and ethics.
If you decide to go with a brand identity design and not just a simple logo design, it will greatly help you not just reducer the cost in the short term, but also provide you with a valuable resource in expanding your business as a brand.
You may also like: Building a Solid Business Strategy
About the Author
David Park is a professional digital media marketer with a dynamic personality and skills. Producing creative writing pieces and custom logo designs are his passions and he enjoys being an active part of the online world. At present, he is managing all the creative works for http://www.onelogodesign.com/.
This article contains affiliate links. For more info, see disclosure.