Click here to get this post in PDF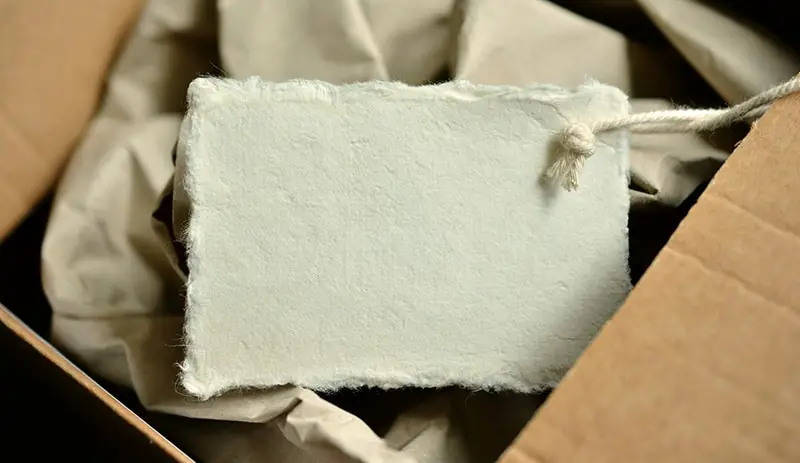 The top packaging design trends of 2019 is a perfect place to grab your packaging design inspiration from. Packaging trends can vary greatly.
Are you preparing to launch a new product? Or perhaps you are looking to tweak an existing item to make it more appealing? One of the most important aspects you need to work on is the product's packaging.
The way you package your products affects their marketability. Consumers don't have the luxury of time to weigh the pros and cons of a product. Thus, they sometimes tend to rely on packaging when making their decisions.
So how can you ensure the effectiveness of your products' packaging? Continue reading below as we attempt to draw packaging design inspiration from these of the latest trends.
What's Trendy?
Trends in packaging design change from season to season. What works today may end up as a flop next year. Thus, the key is to use today's trends to draw some packaging design inspiration.
Here are 10 of the hottest packaging trends that you should look into:
1. The Minimalist Appeal
Sometimes, keeping things simple is the most effective way to go. Minimalism eliminates non-essential elements. In turn, it puts the spotlight on the substance of the product. 
When you reduce the packaging down to its essence, you are allowing the product to speak for itself. It also gives the consumers a fresh take on the design packaging. You are eliminating all the clutter and chaos that comes with bold colors and patterns.
2. The Maximalist Route
If your existing approach toward packaging is on the minimalist side, why not spice things up by taking the maximalist route? Unleash your creativity by using lots of frills and patterns that clash.
If your packaging is a simple brown paper bag, incorporate unique patterns and textile designs.
If your product is something that should excite consumers, don't hesitate to add some colorful artwork on the packaging.
3. Go Black and White
Another effective approach in product packaging is creating a yin and yang effect. You can pull this off by using a simple black and white design. 
This two-color approach takes away the distraction that comes from other colors. Moreover, it draws the consumer's attention toward the form and shape of the packaging design.
It also gives the eyes enough time to process what the label and copy say. Black and white will make your brand pop.
4. Transparent Works
Do you wish to give your customers a glimpse of what's inside the box? Then transparent packaging is the way to go. That little transparent cut-out will tickle the fancy of your clients.
Customers have this interest in finding out what's inside the packaging. They want to get a sneak peek without having to open the box altogether. Thus, placing a small window right at the bottom half of the packaging will do the trick.
It will also help build trust, as you are sending the message that you are not hiding anything. 
5. That Vintage Vibe
Turning back the hands of time always strikes a chord in the hearts of consumers. Hence, you may want to consider using vintage-inspired packaging. Vintage packaging allows you to draw inspiration from the glorious past. 
But this doesn't mean you are veering away from the current message you are trying to convey. Vintage colors, patterns, and other elements are excellent platforms to deliver a message of authenticity. 
Also, a vintage approach gives the eyes a refreshing take on design. It gives consumers the feeling that they are buying something precious and limited. 
6. Story-Telling Graphics
Another effective design trend you can follow is using graphics that tell a story. When it comes to the story, you want the design to tell the story of your brand. You want the design to tell the consumers what your brand stands for.
You also want the graphics to give the customers an idea of what to expect from your product. In addition, you want the graphics to connect with the emotions and values of your customers.
7. The Nude Palettes
When you use nude palettes, it doesn't mean sticking to only one color. You can use a combination of rose and peach that you will match with hues of chocolate or cream. Feel free to use natural shades and pastel palettes.
Don't hesitate to use beige, pink, and warm browns in your packaging. Complement these colors by sticking to a clean white label.
8. The Sustainable Take
There is no better time to go green in terms of packaging than today. Sustainable packaging will remain a trendy hit for a foreseeable future. 
Consumers are becoming more aware of the importance of sustainable packaging. More people are ditching plastic for alternative packaging. In fact, a study noted that consumers will likely pay for products that come in sustainable packaging. 
Explore alternatives to plastic like recycled aluminum and other green materials. 
9. Repetitions
If you wish to deliver a strong brand message, you can opt for repetitive design patterns. Stick to bold and playful patterns that you will repeat across the packaging. 
You don't need to cover the entire packaging with the same patterns. Make sure you reserve a spot for your branding and logo. Moreover, pick a solid color that will serve as an accent. 
10. Shapes that Stand Out
Last but not least, try using unique shapes for your packaging. Enough of the standard square or rectangular-shaped boxes. Instead, go for something that is out of the ordinary.
If you are selling a product that features avocado extracts, you can use a package that comes in the shape of an avocado. If you are pushing dog or cat food, come up with a packaging that comes with canine or feline design elements. 
Take These Packaging Design Inspiration Ideas to the Next Level!
Regardless of the packaging design inspiration, you need to go for something that you feel most comfortable with. You want to incorporate something that best represents what your brand is all about.
When it comes to your other marketing initiatives, you need to keep in step with the latest trends. We encourage you to check our other articles. We discuss topics on branding strategies that will help your company generate new leads and conversions. 
You may also like: An Essential Part of Every Successful Business: 6 Strategies for Effective Brand Building