Click here to get this post in PDF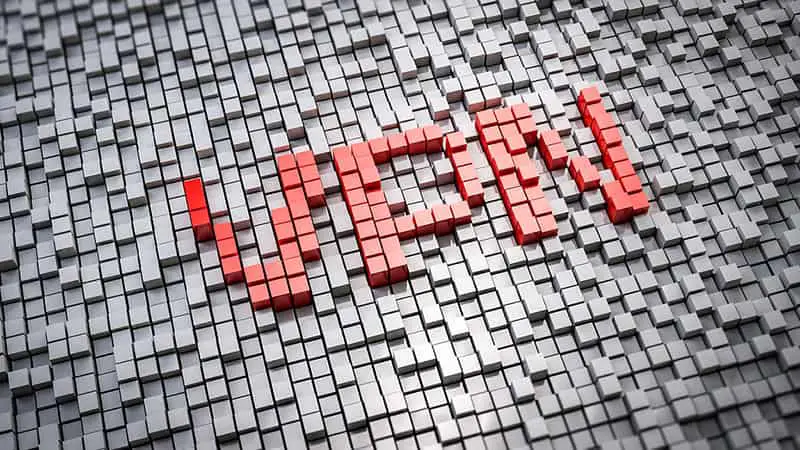 In 2018, a report by Osterman Research—a market research firm—noted that 73% of businesses had experienced security breaches in the 12 months prior to the research. Elsewhere, Forbes noted that cybercrime was expected to cost an expected $6 trillion per year from 2016 all through to 2021.
That translates to companies using millions to deal with data breaches. With such dire statistics, it follows that businesses, irrespective of size, must employ and utilize multiple cybersecurity measures to deter cyber criminals and prevent breaches.
While firewalls and antiviruses are good security measures, they are not foolproof. The solution, therefore, is to consider getting a VPN. Why a VPN, though and not any other security solution?
Reasons Why a VPN is Key
For one, a VPN will complement all your other preferred security options. In essence, it will not interfere with your firewall or antivirus. Instead, it will add another layer of security.
Moreover, with VPN, it does not matter how insecure or unsafe a public Wi-Fi connection is, your communications will still be protected by encryption.
In addition to these reasons, many more merits make VPN an ideal solution. A VPN can also increase your internet speeds because it blocks your ISP from throttling it. You can check this on sites like e.g. www.speedcheck.org and measure it. 
To help show just how vital a VPN is; here are five essential benefits that will enumerate why your business or enterprise cannot survive without a VPN.
If these reasons are yet to convince you that your business cannot survive without a VPN, here are five vital benefits a VPN will bring to your business or enterprise.
A VPN has multiple benefits ranging from increased internet speed to adding an extra layer of security to your system. However, choosing the best vpn for pc can be challenging, given the overwhelming number of available options. But, before you decide to purchase one, always go through their security and privacy policies once. Below appended is the list of benefits of installing a VPN.
1. A VPN Reduces the Risk of Cyberattacks and Data Breaches by a Significant Margin
A VPN is a virtual private network that extends across a public network allowing users to communicate over a public network (receive and send data) as if they were in their private network.
Essentially, the VPN provides some sort of secure tunnel within the public network through which your communications travel. Thanks to this security tunnel, other people on the public network cannot see what you are sending or receiving which guarantees privacy.
Moreover, most VPNs use 256-bit AES encryption to secure your data and also to secure any connection to a public Wi-Fi server. The 256-bit AES encryption is a military-grade encryption protocol that is nearly impossible to hack.
Note that such a security protocol is extremely important in this age of virtual offices and remote working where employees are constantly taking advantage of free and unsecured Wi-Fi connections such as an airport's or coffee shop's Wi-Fi to upload sensitive files.
Remember, free open-source tools exist whose main job is to launch attacks against wireless networks in a bid to gain Wi-Fi access keys. Once the hacker utilizing the tool gets access to the Wi-Fi key, it puts them behind the firewall where they are free to steal sensitive company data or launch a virus attack.
2. A VPN Encourages Productivity
If an employee does not have to worry about leaking sensitive data thanks to unsecured internet connections, then it gives them the freedom to work from anywhere. In cafes, alfresco restaurants or at home.
The ability to work from anywhere and at any time increases productivity as employees are constantly putting in more work.
Also, a VPN can be used to change a device's IP address, meaning that remote staff working on the other end of the world can access content in the headquarter's region with no restrictions at all. This comes in especially handy if part of the business's operations is based in China, a VPN works great to bypass foreign news censorship. No clue how IP words? Check yours on an IP checker to understand the geo-specificity of your true IP. Under a country's content ban or an internet service's geo-block, users will not be able to access certain resources or entertainment restricted by firewalls.
3. A VPN Instills Confidence in Your Clients
Research indicates that one of the most devastating consequences of a data breach is that clients lose confidence in you and take their business elsewhere.
In a study published in Credit Union Times, 69% of respondents felt that most enterprises do not take the customer's data security very seriously.
As a result, 70% of respondents indicated they would cease doing business with a company after a data breach and 93% would consider taking legal action if the breach affected them directly.
With a VPN, you will be able to prove to your customers that you care about protecting their data. Consequently, if by some stroke of bad luck, a data breach still happens, despite the VPN, chances are high that the clients will still stick with you.
4. A VPN is Affordable
In comparison to the millions a company would spend dealing with a cyber attack or a breach, a VPN is incredibly affordable.
Consider the 2013 cyber attack on Target Stores. The company estimated that it cost them $162 million. In contrast, you can find a VPN going for $20 per month. Note that even for a large-scale VPN installation meant to cover all your employees, one thing is for sure, it does not cost $162 million. Also nowadays, there are great VPN deals which allow consumers to save more.
5. VPNs Allows Your Employees to Stay in The Country of Residence Even When Traveling
A VPN allows a user to choose the preferred server which the traffic will originate from. That means employees traveling abroad can still access everything they need for work by choosing a server based in the country.
A good example to consider is the fact that China restricts Facebook. In that regard, if a Social Media Manager for a US-based company travels to China, then they will need a VPN that will allow them to choose a US-based server so that they can access the company's Facebook profile.
Conclusion
If your company is to survive the ongoing increase and sophistication of cyber attacks, then you can afford to ignore the advantages of using a VPN. The above five benefits prove that.
You may also like: How to Protect Your Business in the New Year