Click here to get this post in PDF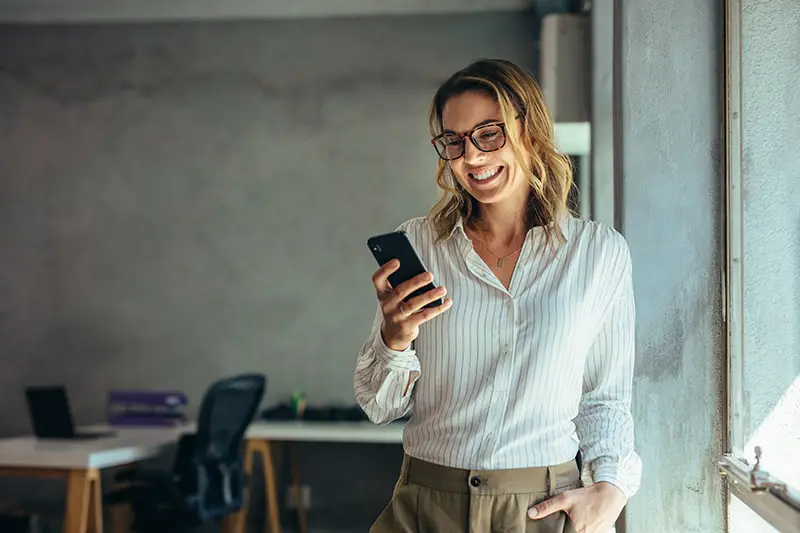 In the corporate scenario, communication problems represent a good percentage of the reasons that cause customer loss and even crucial errors in project execution. Improving the communication between matrix and subsidiaries should be a concern of managers of companies of all sizes and areas of operation.
It is important to keep in mind that good communication within the company is not only established from the board of directors to the public. Communication networks must have a relational character, defining all the elements as emitters and receivers of the communication process. In this way, it is fundamental to see each member of a company as an active participant in this system. Not planning to follow structured growth is one of the biggest problems of most businesses around the world. To ensure good results, improving communication within the company is essential.
This post, brings you 4 amazing tips that will help you make your business communication effective between customers and company as well as, amongst employees. Are you ready to check?
1. Start Standardizing Processes
Organizing employee routines and standardizing processes is the first step in improving your communication. Through a SOP (Standard Operating Procedure), a methodology commonly used in the organization of work routines, it is possible to determine and map how the tasks will be executed. If this basis is not well defined, the company will not be able to maintain good communication and will ultimately hurt its business as a whole.
2. Invest In Your Internal Communication
Dialogue must always be in the first place, but it is also necessary to use the most appropriate channels of communication so that the relationship between matrix and subsidiaries is fluid and efficient. Office phone system, for example, is a great way to exchange information between organizational units and sectors in a dynamic and positive way. The company can also invest in internal marketing actions, aimed at employees, to value the brand and help in the dissemination of its values ​​and objectives.
Well-deployed communication within a company not only avoids mistakes, but facilitates decision-making and speeds up processes. The size of the venture establishes how the internal communication will be established.
A medium or small company enables direct interaction between employees, since there is more face-to-face contact between people. The proximity is also made possible by the smallest number of departments, sectors and employees.
3. Adopt Unification In Your IT Area
One of the most assertive tips for anyone who wants to improve communication between organizational offices is to have a unified IT (Information Technology) area. This will allow you to reduce the difficulties of expanding your business, saving on high maintenance costs, avoiding incompatibility between systems, and even mitigate network performance problems.
4. Migrate to VoIP
It's very likely that you've heard of Voice over Internet Protocol (VoIP), a fully scalable, cost-effective and feature-rich technology that is characterized by the ability to make connections over a network connection. With VoIP office phone system, it is possible to make free calls between extensions and call customers and suppliers anywhere in the world with rates up to 90% lower. In addition, features such as video conferencing, personalized auto attendant and simplified voice mail can help your organization explore communication even more fully and optimally.
Final Considerations
By focusing only on clearly priority industries, many companies end up leaving behind other areas that also play a key role in the company's performance. As we have seen, communication is one of them. Improving communication between customers and with partners, especially through VoIP migration, can ensure greater utilization across all units of your corporation, which translates into more valuable and effective business.
David J. is a business analyst for unified communication, after working on several projects he has been serving in the field of Telecommunication and helping small businesses to grow further by choosing right PBX System Dubai.
You may also like: Ways to Improve Communications in Any Business