Click here to get this post in PDF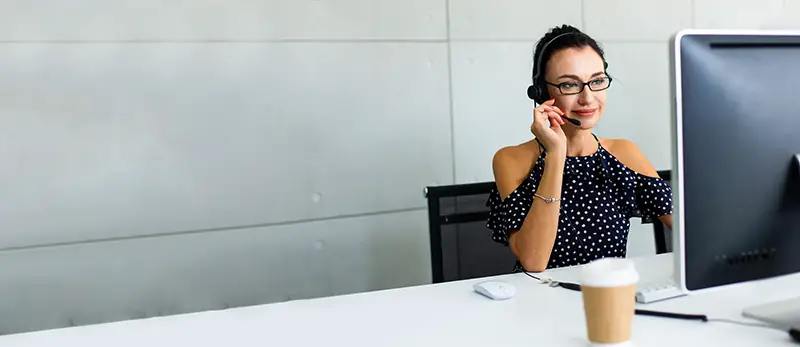 Many people use the terms Voice over Internet Protocol (VoIP) and Internet Telephony interchangeably, and we can't blame them. Technically, the difference between the two terms is not substantial.
In business settings, sellers typically mention IP (Internet Protocol) telephony to refer to the phones used to make a VoIP call, including the top VoIP services used to make wide-ranging communications possible.
Technology experts stress that VoIP refers to sending voice data using an IP network. On the other hand, internet telephony is a catchall term that covers all telephone-based communications that use the internet. In other words, internet telephony refers to all technologies, products, and services that facilitate and enables voice calling, voicemail, video calling, video conferencing, faxing, messaging and other services, tapping IP's packet-switched connections.
Before these technologies, voice and fax messaging data are sent through dedicated circuit-switched connections courtesy of the public switched telephone network (PSTN) or the traditional telephone service.
What are the concrete examples of VoIP?
Voice over Internet Protocol describes a means for voice to travel over internet protocol. Once your infrastructure is set up, you only need an internet connection or apps for Internet calls to activate inter-branch and external long-distance and international communications.
In more concrete terms, an office can benefit from VoIP to maintain a private network for internal office communications. With VoIP, a few businesses still use a PBX (Private Branch Exchange), the most common private telephone network system in the past years or so.  Additionally, the PBX must support the Internet Protocol to effectively distribute calls throughout the office.
In some cases, internet telephony is capable of eliminating the need for PBX and other hardware, including communications cables. Some VoIP facilitates the replacement of traditional PSTN telephones with "soft phones" that enable an audio-enabled PC to serve as the end channel.
These days, VoIP has replaced the basic functionalities of traditional telephone services, making communications wider-reaching yet less pricey. The VoIP or ip phone systems offer several benefits to a business. Communication costs are reduced significantly, being that voice calls can be placed anywhere in the world as long as the caller has an internet connection and a computer. This saves companies hundreds of dollars in overseas call charges. The VoIP is also generally used to tap toll-free calling services.
Aside from business organisations, individuals can also benefit from this protocol. Newer smart phone units have built-in functionalities that make VoIP highly accessible. As internet connection via mobile data and WiFi is available almost everywhere, VoIP calls can be done using smart phone apps.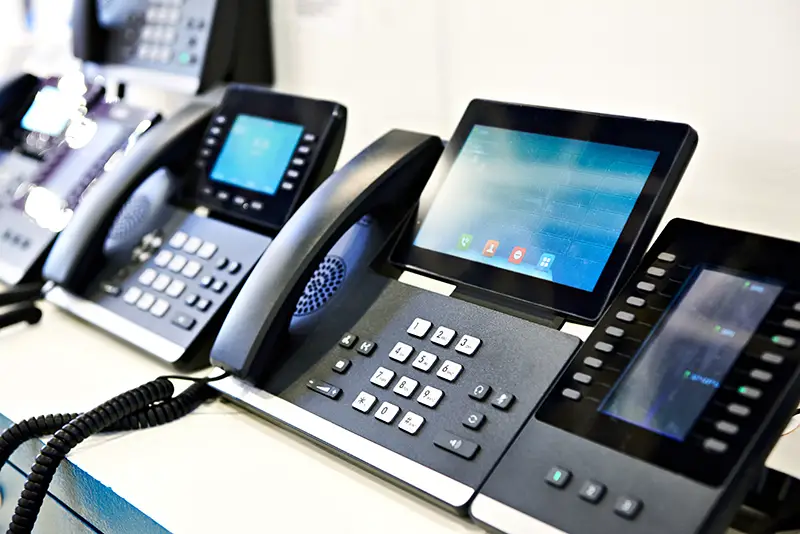 How is Internet Telephony different from VoIP?
The first major difference between the two is that IP telephony refers to the overall digital communications infrastructure, while VoIP is a standards-based communications protocol.
Internet telephony is more of an infrastructure-related term, which may include IP-PBX, gateways, IP phones, and Session Initiation Protocol (SIP) phones.  Your internet telephony infrastructure could be set up by any digital solutions provider such as NTS Direct, and it serves as the core for enabling your VoIP implementation.
Simply put, internet telephony relies on VoIP capacity, as well as several software-based features and apps running on computers and smart phones, to replace the traditional analogue landline telephone system.
The IP phones can cover VoIP telephones, SIP phones or softphones, and are connected to the data network or broadband router in small businesses rather than the phone network. These phones typically have both telephone cable and ethernet cables to connect to the internet.  
To effectively replicate the functionalities of the PSTN-enable phones over the internet, an additional software-based technology is needed. Known among technology professionals as a "softswitch" or "call agent", it replaces the electronic-powered mechanical switches that handle calls in the traditional analogue phones.   
Advantages and disadvantages of internet telephony and VoIP
Aside from drastically cutting call costs and streamlining communications infrastructure, helping accelerate business growth, VoIP software is extremely flexible, too, allowing callers to initiate or receive contact wherever they may be.  
Unfortunately, without stable and reliable internet connectivity or power supply, these technologies are rendered useless.
The Final Call
Internet telephony and VoIP services have revolutionised the way we communicate. From the traditional, bulky, and costlier PSTN telephone services, everything can be done these days with an internet connection. As long as the caller has software apps and communication channels such as desktop computers, laptops, smart phones, tablets and standalone devices, he or she can reach anyone, anywhere in the world.
You may also like: What Are Sip Phones?
Image Source: AdobeStock