Click here to get this post in PDF
Are you looking for update-to-date, modern software that lets you handle your business' video and voice calls? Discover right here what are Sip phones.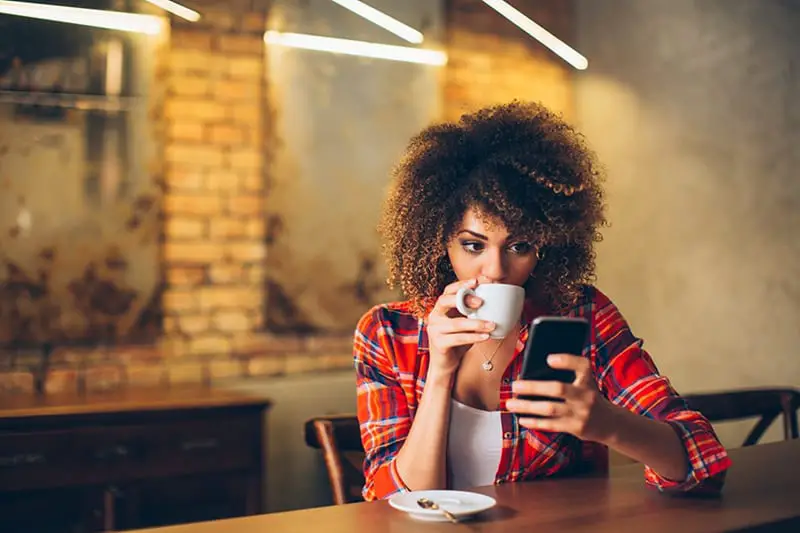 Have you ever heard of SIP phones? SIP stands for Session Initiation Protocol and is used to combine different types of multimedia communication.
SIP phones are also known as VoIP (Voice over Internet Protocol) – though there are some differences – and they can combine your phone with the internet, with your email accounts, and online chat among other features.
So if you are looking into obtaining a SIP phone service for your business, we have got you covered.
The Guide to SIP Phones
So, you have decided to get a SIP phone for your business. You have familiarized yourself with the benefits of SIP phone service and are ready to take the next step.
But what are different types of SIP phones and what are the pros and cons? This guide will show you how to get your business set up with a SIP phone service.
How This Stuff Works
How exactly does the SIP phone service work? 
It is a cloud-based service that integrates different communication mediums together. This includes telephone calls, emails, video chat, and instant messaging.
It is currently the most sophisticated form of communication that we have. It can be used for personal use but it is especially beneficial for businesses. It is a great way for business teams to communicate with each other. It is also a great method for communicating with customers.
Without knowing it, it is likely that you have communicated with a business (likely through customer support) through a SIP phone service that the company has set up. 
What Are the Features?
What makes a SIP phone service unique from existing phone services? 
A SIP phone service will usually have the following features:
Call forwarding
Hold options. These can also be accompanied by music or an audio message
HD Audio and Video call capability
Ability to record calls
Caller ID option that can be customized to your liking
Works on your desktop and mobile devices
SIP is a service that was grown out of VoIP. While the latter pioneered communicating over the Internet, the SIP service offers the superior features that you will not find in all VoIP providers.
What You Should Make the Switch
So why should you consider switching from your traditional phone set up to a SIP phone service?
Even if the cost is greater, the features will give you a lot more than what your traditional phone service provides.
As long as you have a reliable and fast Internet connection, you will have access to your SIP phone system. You do not have to worry about how any of the local phone services are functioning (or malfunctioning).
There is little maintenance needed. Once you set up your phone and its features you are all set. There may be additional configurations needed for additional features but these will likely not be complex.
As we discussed in the previous section, the service can work on your desktop and mobile devices. If you have to leave your desk in the middle of a call, you can continue the call on your smartphone. 
And if your smartphone's battery is dying, you can continue the call on your desktop while your phone is charging.
Then, of course, there are additional features that go beyond telephone calls. If you have a customer service department, you may find that your customers prefer to resolve issues through live chat rather than a phone call. 
For a meeting, you may want to go for a video conferencing option that allows you to have face-to-face interactions with your staff and even share screens and other visuals.
Both of these are enhanced features and it is these features that have made the SIP phone service stand out. 
Once you make the switch, you will notice how efficiently it works and how much it increases productivity in your company.
Now, let us look into the two types of SIP phones available:
1. Virtual Phones
These are software-based SIP phones and are also known as "softphones." All they require is a computer and internet communication.
To use these phones you simply install a software program onto your computer. Once this is done you can communicate directly through your computer.
You can use your computer's internal microphone to speak, though it is always better to invest in an external microphone as well.
If you have communicated using a similar service such as Skype or Google Hangouts you will be very comfortable with a virtual phone.
It is a reliable service for your business due to not needing a physical phone. Advanced virtual phones will also allow for conference calls and meetings.
2. Physical Phones
You can use a physical phone (or a "hardphone") using SIP phone services. Instead of speaking through a traditional landline system, your physical phone will communicate over the internet.
You will not need to purchase an additional internet service and like the virtual phone system, you can communicate one-on-one or with a group of others.
You can either purchase new physical phones that are tailored to work with SIP phone services or you can use existing (older) phones. All you have to do is purchase a VoIP adapter to connect with your Ethernet port and you are all set! If you want to purchase new equipment you could also sell your old phone.
Ideally, we suggest your office has a virtual phone and a physical phone infrastructure. Your physical phone can be the primary method of communication. If there were to be an issue with the physical phones, you will have your virtual phones as a backup method.
SIP Trunking
We want to close off with a final word on SIP Trunking.
This is when your company has specialized data lines for internal communication. This is known as a 'trunk.' SIP Trunking allows you to keep these existing data lines and upgrade them to work with SIP technology.
With SIP you can use your communications system for both internal and external communications without having to create a plethora of different phone systems.
It is easier than you would think and is why so many businesses are jumping on board. 
It's Your Call
Now that you know how SIP phones work, it is time to upgrade your business to use this fantastic service.
Be sure to learn more about how to optimize and take your business to the next level.
Also read: Pros and cons of VoIP and PBX or everything that you want to know about VoIP