Click here to get this post in PDF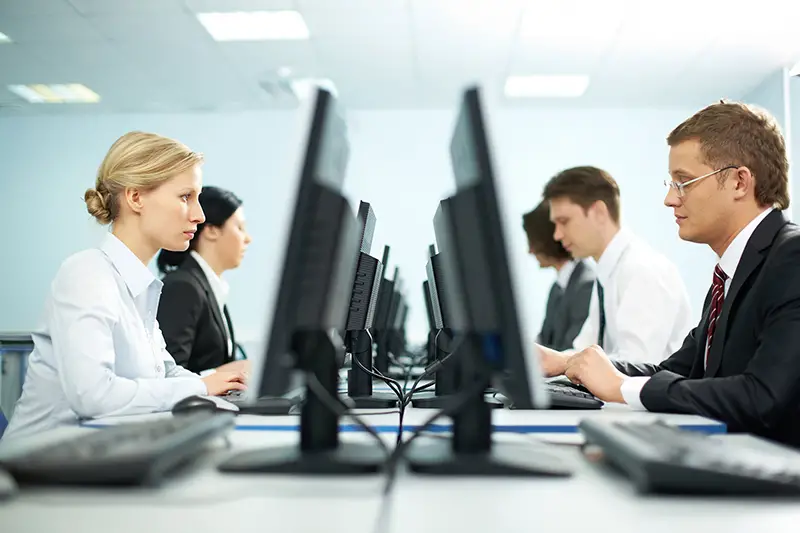 Consistency ranks high among the many things that contribute to a company's success, and this is what SOPs are all about. Habits are formed by repeated behavior and ultimately become automatic, relieving stress and easing burdens. It's what separates those who fail from those who succeed. It takes the regular application of routines and processes to achieve the objectives and goals in your life, whether those goals are to create your dream house or just to get your kids to bed at 8 p.m.
For a moment, consider your go-to eating place. Maybe it's the nearby Mexican restaurant famous for its mouthwatering burritos. Why do you enjoy eating there so much? Because you know that the guacamole is always delicious—not to forget the salsa. That restaurant earned your undying gratitude and loyalty by sticking to procedures and maintaining consistency.
But let's put aside the hunger and get down to business. SOPs provide consistency, which benefits your workers, customers, and company. So let's take a closer look at what they are and why you'd be wrong not to employ them in your business.
What Exactly Is an SOP?
Standard operating procedures (SOPs) are detailed manuals outlining the proper way to handle typical workplace activities and occurrences. SOPs often provide a timeframe for completing each step along with the order in which those steps should be performed. Some typical corporate contexts that call for an SOP are:
New Customer/Client Onboarding;
Customer service;
Blog Management.
With correct and frequently updated SOPs that are easily accessible in a centralized business playbook, your business will function more smoothly, make fewer errors, and be less likely to face regulatory action. Keep on reading for six key reasons every business should have SOPs.
Reasons Why Every Business Should Use SOPs
Speed Up Employee Training Process
Having SOPs available gives new hires a place to begin learning about the company's operations. They can see how often certain tasks need to be completed, what is involved in doing so, and who is responsible for what. This saves you or another member of your team many hours of training time while getting them up to speed much more quickly.
Enhance Productivity by Raising Employee Morale
After getting their first instructions, workers can use SOPs as a guide to make sure they do their jobs correctly and in the time allotted. Employees will feel more certain in their abilities the more closely they adhere to the SOP. Workers that are more efficient at their jobs save time and lower the likelihood of mistakes.
Validate the Standard of Your Products
How can you ensure that the quality of your products remains constant? Having quality checks at intermediate steps is one method. The other is making sure everyone is on the same page about the end product's requirements. SOPs are a great way for manufacturers and service companies to get their message out to their employees about how they should do their jobs to achieve the required product quality.
Establish a Standard of Service
Although your clients may never see your standard operating procedures, they will be able to tell that you operate a serious business. Having 'Service' SOPs ensures that every team member understands what to anticipate from service interactions. Examples of customer service include how a client is treated over the phone, how quickly their issue is addressed, and how long it takes to fulfill an order.
Enhance Compliance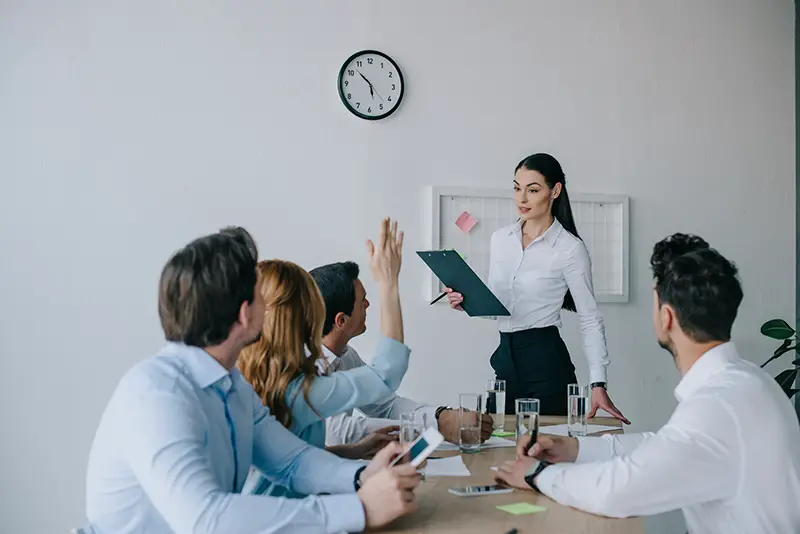 If you're in a highly regulated industry (like the food sector, medical billing, or financial consulting), you need to be extra careful to always play by the rules. Having these guidelines outlined in your standard operating procedure will serve as a useful reminder to you and your team of the procedures necessary to ensure compliance.
Reduce the Chance of Accidents
Restaurants, bakeries, and factories have a higher accident rate than most other types of businesses. Your employees' safety is your first priority as an employer, and standard operating procedures may help you meet that goal. A restaurant, for instance, might benefit from standard operating procedures outlining the proper way to clean the kitchen, how to properly care for potentially harmful equipment, and how to handle mishaps.
You may also like: Workplace Wellness Programs for Employees' Health & Safety
Image source: Depositphotos.com