Click here to get this post in PDF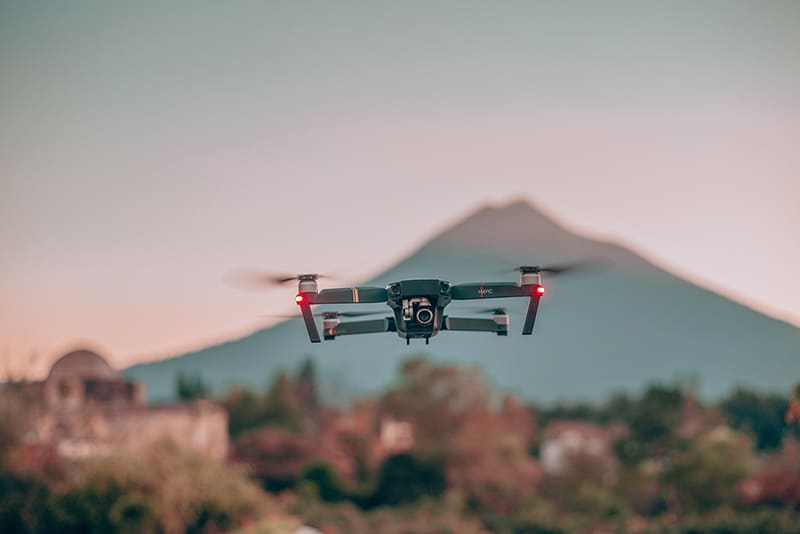 In this technology-operated era, the application of mechanization continues to expand and play a more extensive role in people's lives, and this effect has encouraged many companies to adjust and evolve along with it.
Unmanned aerial vehicles (UAVs), also known as drones are quickly becoming necessary instruments in a different field of industries. UAVs are also becoming well known now because they can be useful in real estate businesses or the field of agriculture.
Furthermore, there are particular Drone Videos' services for a specific purpose such as aerial photography, security, and many more. To discover more about how drones are changing the business world, you may want to take a quick read below.
Monitoring Security
Residence and business security are areas where drones can be effective. A drone is capable of getting a live video coverage of a home intrusion or trespass and send the record to your smartphone, as well as inform the local authorities if necessary.
Besides, UAVs can help in recognizing other threats to a property such as water and fire leaks. Since we can utilize drones as a live video recorder, we can immediately send the file to the business owner or homeowner, or directly call the appropriate responders for any particular emergency.
Land Surveying and Mapping
Land assessors are increasingly utilizing drones to obtain highly reliable digital survey information from the air in a portion of the time (and cost) needed by the survey units on the ground.
Employing a base station to provide reference data and Global Positioning System (GPS), particularly equipped UAVs can gather 3D cartographic data with a precision of within 2cms after processing. Many industries now use Cartographic surveys, including:
Construction
Archaeology
Mining and gas, and oil
Forestry management
Urban planning​
Monitoring food and pollution
Photography
Before the development of UAVs, taking photos or video from the air needed the rental of a helicopter or fixed-wing aircraft which is extremely costly.
But, with the arrival of budget-friendly Dronetechnology armed with high-resolution cameras, acquiring aerial images is now comfortably reasonably priced for photographers.
Videos and images taken from the air provide a view that is way better than that of the ones taken from the ground levels, and UAVs can safely work at lower altitudes as well as in more limited spaces than rental aircraft.
Filmmakers and photographers now routinely apply drones to take videos and photos which are of high quality from the air, such as:
Real estate
Landscapes
Sporting events
Film and TV themes
Wildlife
Weddings and other particular events
Search and Rescue Operations
UAVs are indeed becoming a vital device especially in the field of search and rescue operations. Aside from the considerably reduced cost of utilizing drones rather than helicopters for airborne searches, drones can fly at night and get into areas where helicopters can't enter.
Arming drones with night vision and/or infrared sensors enables the search and rescue teams to identify missing individuals through heat emissions, and UAVs can also deliver emergency packages as needed.
To Conclude
Drones truly increase productivity. Rather than performing particular tasks like surveillance, you can now use drones to help you with it, and drones can also perform exceptionally well in many other situations. This outcome leads to enhanced productivity because drones can execute tasks better and quicker than some people or machines do.
You may also like: 4 Ways Drones Will Change the Business World
Image source: Unsplash.com