Click here to get this post in PDF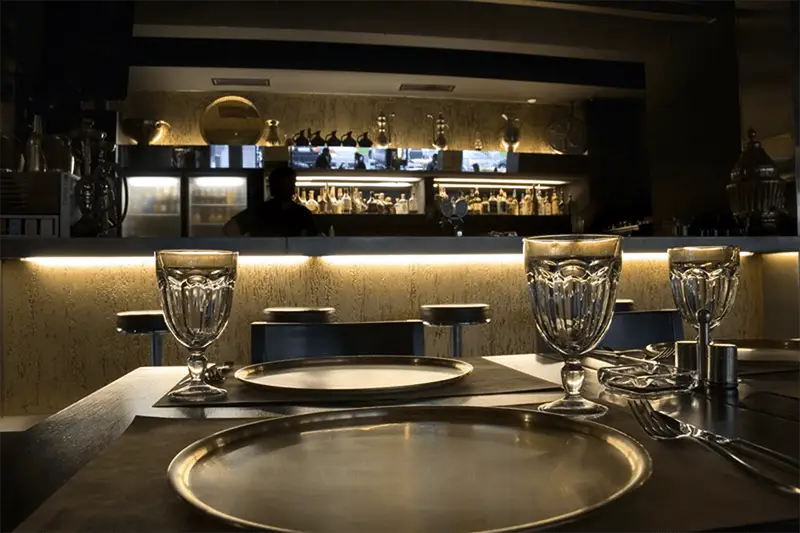 Anyone who works in the restaurant industry knows how competitive it can be, particularly if you're marketing your dining spot in a larger city – though even the local, small restaurants can find it tough to get their name out there. This is where clever marketing comes into play. To fill your diary with bookings, you're going to have to create a marketing strategy that gets you known, wins over your audience, and boosts your profits.
Of course, there are some factors that will affect how you market your restaurant; your location, target market, and the type of food on offer, to name just a few. But there are still plenty of marketing tips that everyone can try out, as long as you tailor them to your business.
SEO
SEO stands for search engine optimisation. This is the method of using searchable keywords in your content to make your website appear more relevant and valuable in the eyes of search engines so they'll bump you to the top of their results. You can also do things like link building, internal linking, and reducing your bounce rate to improve SEO, so make sure you have plenty of time to make the most of this method.
PPC & Adwords
PPC (Pay Per Click) and Google AdWords can be a fast-track for getting your brand out there. By paying to appear at the top of search results for certain targeted terms, you'll easily reach the people who want what you're offering when they start looking for it. The only problem with this method is that it can be tricky to get it right and a drain on your budget if you don't, so working alongside an AdWords marketing agency is usually the best way to make sure you get the most out of this strategy.
Email Marketing
If you're able to gather the email addresses of your customers, you can build a strong mailing list that will be a real asset to your business. Keeping in touch with your customers on a regular basis can be a great way to share offers and events that bring them back for more. Email marketing can be a powerful strategy for both creating awareness and building relationships, turning one-off customers into loyal patrons or even raving fans that help you spread the word about your restaurant.
Social Media Marketing
Social media platforms have become a hot spot for marketing, and it's an easy way to start getting your name out there without spending your whole budget. You can opt for one of two marketing methods – reactive or proactive. Reactive marketing involves posting content that's relevant to current events, whereas proactive involves scheduling content in advance to be rolled out over the next days or weeks. Both have their pros and cons, so make sure you pick the right type for your team. Social media can also be a great way to communicate with your customers and stay connected with them via their favourite social networks.
Live events
Hosting enticing events on a regular basis is a good way to keep people interested in your restaurant and coming back for more. To do this well, get to know your clientele and what they'd love to see more of, for example, do they want live music, all-you-can-eat deals, or wine-tasting evenings? Offering something extra to the dining experience can help you stay ahead of the competition.
Loyalty Rewards
Once you're getting customers through the door, you can try and build a large, loyal customer base with loyalty rewards. From a discount on their next dish to a free drink when they come again, these little offers will entice existing diners to come back for more, and you show them you value their custom at the same time. It's a whole lot easier to keep the customers you've got than search for new ones, so be sure to fill your tables with second-timers for a successful restaurant.
There is a multitude of different marketing methods and ways to attract more customers that are ideal for restaurants, so it can be a good idea to test out a broad range of options. As you try them, analyse the data you get back, such as how many new customers or how many clicks on your site, to see which are working the best and which you might have to ditch. Once you've tried enough, you can create a winning marketing strategy that's perfect for your brand.
You may also like: Nice and Tidy: Six Inventory Management Tips for Restaurant Owners