Click here to get this post in PDF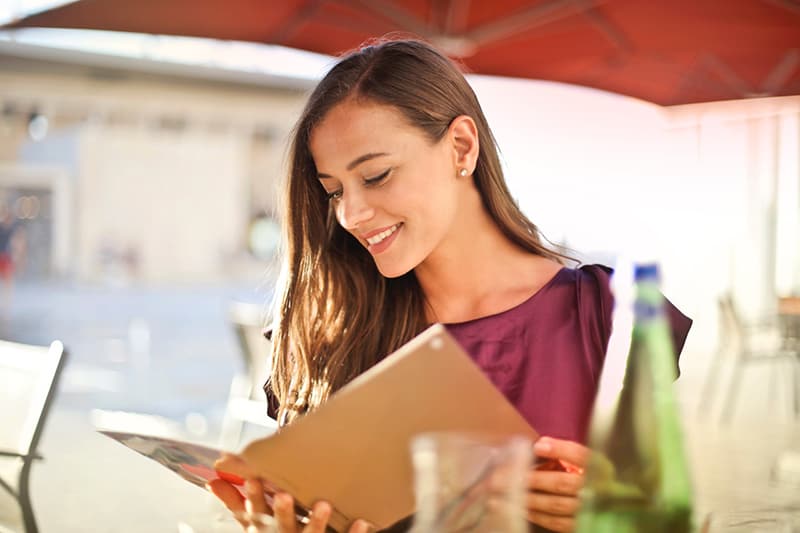 More and more people have become too busy to cook their own food. What's more, these people are also looking for more convenient ways to eat something delicious without having to wash dishes or taste freshly baked bread without going through the grueling process of baking.
This is the very reason why the food service industry is booming. And with the future of the sector looking brighter as the years' pass, it isn't surprising that more entrepreneurs are considering opening their own restaurants. If you are not from an F&B background or don't have prior experience in running a restaurant, you will undoubtedly face some troubles. A restaurant business coach develops strategies that help your business increase sales.
Even so, the fact remains that not everyone succeeds in food service. This hard truth is primarily due to a lack of planning and insufficient knowledge of the business.
Planning to open a restaurant of your own? Here are six steps you need to take to improve your chances of success:
Step #1: Choose Your Market
No single kind of food service appeals to all. The fact that you can never capture everyone's taste is something that many newer entrepreneurs have a difficult time accepting. Remember that when you try to please everyone, chances are you'll end up appealing to no one.
This is the very reason why you have to focus on a specific demographic of the market. Create an establishment that appeals to some five or ten percent of the population, and forget about the rest.
Among the main market categories that you can choose from include:
Generation Y – The so-called "millennial generation" born between 1980 and 2000 are the biggest market you can cater to today as they are three times the size of Generation X. Millennials have a tendency to lean more toward quick-service and fast-food.
Generation X –Born between 1965 and 1980, this generation is known for having strong family values. They are more predisposed to focusing on their children and are, therefore, more concerned with value and ambience. This means that they will favor quick-service and midscale establishments offering buffets and all-you-can-eat options.
Baby Boomers – This generation born from 1946 to 1964 are composed mostly of affluent professionals with enough money to spend on upscale restaurants. They tend to use their money more freely. But while they used to be the primary market for upscale restaurants, the boomer generation – most of whom are grandparents today – is now a viable target for formal dining food services with a family-friendly atmosphere.
Step #2: Come Up With a Concept
After deciding who you wish to cater to, the next step you need to take before you can start your foodservice business is to decide on a concept. Some of the main categories you can choose from are:
Fast food or quick-service
Casual dining restaurants
Fine dining establishments
After picking a basic category for your restaurant, you should then come up with a variation that suits the taste of your chosen market. It should also be in line with your own interest, your budget, and the current culinary trends.
There's no single concept that will work in every type of community, so be sure to research your market well before deciding. See if there's a demand for the kind of restaurant you wish to open and check what the competition has to offer to determine how you can differentiate your establishment.
Step #3: Create a Business Plan
Next, you'll need to come up with a business plan.
Remember that this document is necessary when you're applying for business loans and seeking investors, so make sure that you're thorough when writing it. Include all the necessary information, from your business strategy to the feasibility of your concept.
The most basic components of a food service business plan are the following:
Executive summary
Company description and overview
Analysis of the target market
Summary of your offerings
Feasible restaurant management system
Strategies for marketing
Financial projection
Step #4: Gather Funding
Once you have a business plan on hand, you can now start gathering funds for your restaurant business.
Estimate a sum for your startup costs and list down how much you would need to maintain daily operations. Remember to include expenses for permits and licenses, as well as manpower, ingredients and supplies. After that, write up a budget for the following year to determine how much you would need to keep your business afloat.
Then, compute how much money you have available for your capital. Compare it to your estimated startup costs to determine how much more you require. Use this amount to guide you when applying for business loans or seeking investors.
Step #5: Pick a Location
Picking a restaurant location must be based on the following factors:
Accessibility and Visibility
Make sure that the area you choose is accessible and visible to people walking or driving by, especially your target market. For example, if you're targeting millennials and students, set up shop somewhere near schools and universities or inside malls that they frequent.
Minimum Wage and Labor Costs
Labor costs and minimum wage vary depending on what city you're in. Make sure that the cost of manpower won't cut into your profits. You can also predict how much employees expect to get paid based on the location of the establishment.
Competition
Having competitors around isn't always a bad thing. Nearby competition can help with startup marketing. However, you have to be smart and maintain enough distance to guarantee a solid pool of clientele while preventing them from being drawn somewhere else with a similar offering.
Step #6: Start Gathering Your Supplies and Equipment
Aside from business space, you'll also need to have ample supplies and reliable equipment such as espresso coffee machines to start a food service venture. Make sure that you get these at reasonable prices without sacrificing quality.
Shop around for reliable suppliers. Ask for samples to ensure the quality of ingredients and request a demofor management software and equipment.
Ready to Open Your Restaurant?
Opening a restaurant may not be a piece of cake, but it shouldn't be too difficult either. After going through the steps listed on this list, you'll have a better chance of starting a business that has a high success rate.
You may also like: Digital Marketing Strategies to Get Your Restaurant Buzzing
About the Author
Ahmad Alzaini is the co-founder and CEO of Foodics, a fast-growing food tech startup. A businessman by nature, Alzaini is an app aficionado, developing businesses in Saudi Arabia within several industries. Today, Foodics has extended to new markets across the MENA region, processing over 1 billion transactions, and offering the latest technology in POS and restaurant management.
Image source: Pexels.com