Click here to get this post in PDF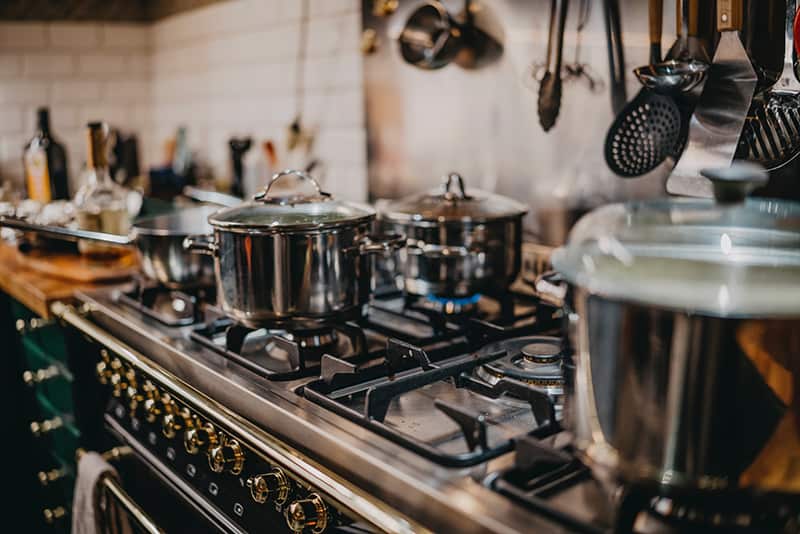 When starting a new restaurant business, one of the most important things to consider is the kitchen equipment you need to purchase and install in your commercial kitchen. Your commercial kitchen layout is a significant investment that could cost hundreds of thousands of dollars. Such a huge investment means you must conduct a lot of research since you can't afford to go wrong on anything. Also, remember that you need high-quality kitchen equipment that can withstand the demands of a busy commercial kitchen, along with a commercial exhaust canopy that will prevent smoke and grease from filling the kitchen.
Buy New, Lease or Second Hand Equipment
When it comes to choosing kitchen equipment, you have three practical options. You can buy brand new kitchen equipment. This is the costliest option, but it always turns out to be the most worthwhile. You also have the option of leasing kitchen equipment. This option would usually require making monthly or yearly payments. This option is great for useful kitchen equipment that doesn't have a long lifespan. Lastly, you can buy secondhand kitchen equipment. This option is particularly ideal for durable equipment like commercial ovens. But you have to be careful to ensure the equipment you buy is not damaged since it will cost you a lot in repairs. Many commercial kitchens are usually equipped with a combination of all three options. But always ensure that you choose wisely when deciding which items should be leased, new, and second-hand.
The Commercial Oven
The commercial oven is perhaps the costliest investment you will make when it comes to kitchen equipment. You need to buy a durable one, and one with plenty of space to utilize such as a combi oven. These Combi oven brands are market leaders packed full of technology and commercial Combi-oven know-how. The commercial ovens you will find in the market are all designed to endure the high intensity of cooking common in a busy restaurant environment. You also need to factor in the cost of installing a range hood and a ventilation system above the commercial oven.
If you're planning to open a restaurant in the city of Baltimore, it's wise to consult a professional company dealing in IKEA kitchen installation Baltimore. They can supply you with a commercial oven and custom design a range hood and ventilation system that is appropriate for your oven and kitchen layout.
If you're planning to start a restaurant business, setting up the kitchen layout is definitely one of the most crucial steps. You should consult a professional company that deals in commercial kitchen installations and layout design to ensure everything is installed properly and your kitchen runs smoothly.
You may also like: How to Open Your Own Restaurant in 6 Steps