Click here to get this post in PDF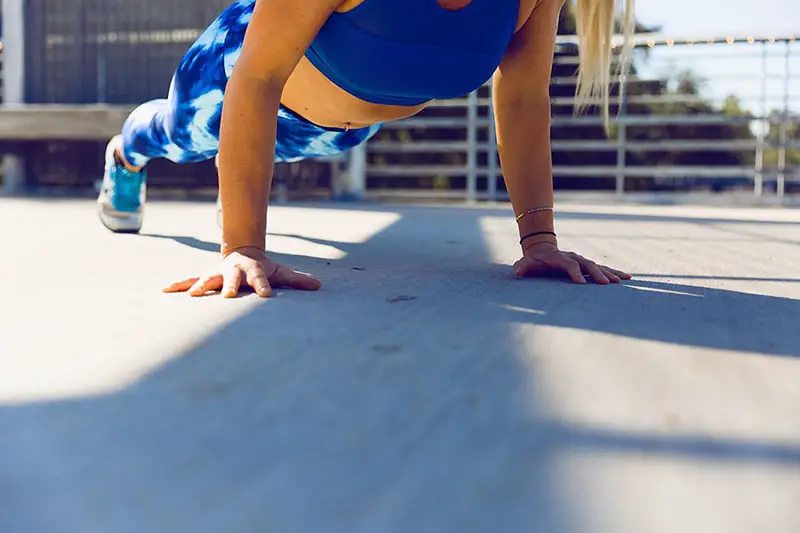 It's the time of year when everyone is looking at getting fitter, stronger, healthier – it seems that everyone has a fitness or weight loss goal at the moment. This also means that it could be a good time to starting your own fitness business, helping others to achieve their goals.
Many people are making big waves with their online fitness businesses. Could you be next? See if you've got what it takes to start a fitness empire online below.
Fitness and the internet
With people looking for simple, minimal-effort solutions for getting fit, it's no wonder that online fitness solutions have taken off in the last five years. Now, people can get easy recipe ideas, work out without going to the gym and get advice from fitness experts instantly. You'll find lots of inspiration from different 'fitness influencers' such as:
Joe Wicks
The Body Coach himself, Joe Wicks, is a cheeky chappy and extremely likeable fitness influencer, whose 90-day plan and YouTube fitness videos have transformed the bodies of people all over the world. His 'Lean in 15' style of cooking has led to the launch of multiple books too, featuring easy recipes that people can put together in a hurry to enjoy a healthy lifestyle. His method is simple, but he's won thousands of fans by sticking to what works.
Kayla Itsines
Australian Kayla has developed her own range of workouts and diet plans titled the Beach Body Guide, which has been a big hit with women and men across the world. Based on a series of 12-week workout plans, the exercises are simple and can be done at home, and Kayla is a very likeable personality. She posts regular workouts on her Instagram feed, even while currently pregnant, and is a big champion of her followers, called 'Kayla's Army', who she regularly posts shoutouts too and has developed a supportive community around her plans to give people the motivation they need to succeed.
A look at the most influential people in health and fitness will show you the range of people who are out there making a success of fitness online, giving you inspiration to go it your own way.
Getting started
Getting started with your online fitness empire is the hard part. You'll need to think of ideas for a fitness business first and then grow a following online that is engaged with you and what you have to offer – something that's no easy feat. How big do you want your business to become? It's worth setting yourself some goals so that you know what to aim for. Whether you want to develop a strong local business or you have ambitions of making it as a global fitness influencer, visualise what success looks like to help you make a plan of how to get there.
Good presentation, branding, and marketing are key elements of making an online business successful. It could take time to develop a following, and you might want to think about working with other influencers if you have budget to spare. Whatever you're selling – whether it's a fitness product, recipe ideas, personal training services or more, you need to find something that's going to stand out and be unique in what is already beginning to become a saturated market.
You also need to consider the factor of 'why should people listen to you?'. When it comes to health and fitness, people like to see real-life transformations and stories, so you need to make sure that what you're selling is the real deal and can really help people see results. You'll have a lot of competition out there, so highlight the things that make you unique to appeal to those who've tried everything or are looking for a new solution.
Making a splash
It's hard to make a splash online, with platforms like Instagram becoming more and more difficult to navigate thanks to their changing algorithms. A strong social media strategy will be essential to you making a splash online, and you might want to consider investing some money in promoting your business via Facebook, Instagram and YouTube ads to help you hit your target market.
To grow your online influence, you could consider adding a blog into the mix. When it comes to health and fitness, people love to look online for advice and inspiration. If you've got a good story to tell and are an expert in what you do, people will trust and consume that knowledge.
Not everyone becomes an internet sensation overnight – it takes time and a lot of hard work. But if you can do it right, you could soon find yourself a part of a growing online empire and turn your dreams into reality.
You may also like: The Benefits of 24-Hour Gyms for Professionals