Click here to get this post in PDF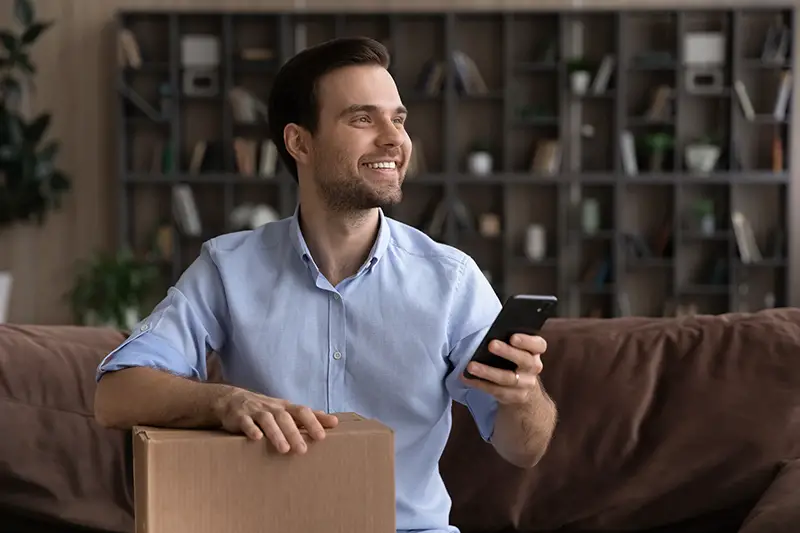 A good business strategy can ensure that your customers return. Examples of a good business strategy approach include policy deployment matrix, which you may want to explore further.
Your customers are returning visitors. They come back again and again to your business or website, and they're the ones who keep you in business.
So it makes sense that you should want as many returning customers as possible, yet many businesses don't know how to get them.  Here are five proven best practices for improving your return ratio.
Include a link to your returning customers page in the body of an email sent to new customers
Email marketing can be a great way to encourage customers to return to your website. You can send a series of automated emails that will introduce them to your products or services and provide a special offer for returning customers. You can also include a link to your website's home page or a special landing page for returning customers.
Send returning customers an offer for exclusive discounts or privileges
One way to encourage returning customers is to offer them discounts and other privileges. For instance, you could give returning customers a discount on their next purchase or send them a special coupon code that entitles them to free shipping or a discount on their order. You could also reward returning customers with bonus points that can be redeemed for rewards like gift cards or free products.
Offer returning customers opportunities for freebies or samples
Many businesses offer their returning customers freebies and samples as an incentive to come back. This can be anything from a small sample of a product to a full-sized product. By doing this, you're not only rewarding returning customers for their loyalty, but you're also encouraging them to try new products.
Connect with returning customers on social media by adding them as a friend, following them, and commenting on some posts
By connecting with returning customers on social media, you can keep them updated on what's going on with your business and encourage them to come back. You can also comment on their posts to show that you're interested in what they have to say.
Here are some tips on making the most of social media accounts.
Use social media platforms to create a strong relationship with customers
A way to encourage customers to return is by maintaining strong social media relationships with them. This can involve responding to queries and comments promptly and sharing relevant and engaging content.
Share fresh and engaging content regularly to keep followers interested.
To keep followers coming back is to regularly share fresh content with them. This could be in the form of blog posts, new product announcements, or even sale notifications.
Use social media platforms as a listening tool to better understand customer needs and wants
Many businesses are turning to social media platforms as listening tools to understand the needs of their customers. By understanding what customers want and need, businesses can focus on creating products and services that appeal to their target market. This will help to increase customer loyalty and encourage customers to return to your website.
Respond promptly to any comments or questions that are posted on your social media pages
Make sure to always respond to social media posts on your social media pages. This will show that you are engaged with your customers and care about their satisfaction.
Ensure that your social media pages are easy to navigate
Make sure that your website is easy to navigate and that the checkout process is smooth. If it's difficult for customers to purchase items from your site, they are likely to abandon their basket and not return.
Use a returning customers' name in an email or social media post to personalize the communication and make it feel more special
When you personalize your communications with customers, you show that you care about them as individuals. Using their first name in emails and social media posts is one way to do this. It helps to create a friendly, personal connection that encourages customers to keep returning to your website.
The strategies for returning customers should be based on the customer's needs and desires. Remember to provide a personalized experience by using their first name in emails or social media posts, responding promptly to any comments or questions posted on your social media pages, ensuring that your website is easy to navigate and using returning customer's names when possible.
You may also like: Customer Returns
Image source: Shutterstock.com