Click here to get this post in PDF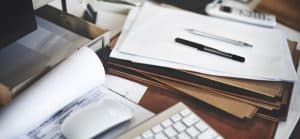 Confidence may be understood as a state of being certain about the truth of a theory, hypothesis, statement or course of action as correct or most effective. It's about being sure. Being bold. Having faith in the direction you are pursuing. Whether you are an individual start-up or a global conglomerate – confidence in your identity, strategy and product will impact how successful you are in your business development.
The mission statements or taglines about your business must weave a seamless thread through the tapestry of your company ethos. The initial interaction with potential customers whether in social media, over the telephone or via your website should reinforce your brand message by making each interaction as consistent as possible. People should always be reminded of the core values you espouse and the strength of your brand. This takes confidence. This takes an active belief in what you represent plus the way you represent what you are selling/offering/providing.
'The Panama Papers' is a recently coined term in business lexicon referring to the leaked files from the hitherto generally unknown Panamanian law firm – Mossack Fonseca. The leak was unprecedented in that approximately 12 million files were released concerning the offshore administration of firms in a global network reaching over 40 countries through 600 people. The Mossack Fonseca brand operated in tax havens by franchise agreements that enabled individual entities to increase their clientele and offer services including wealth management. It currently acts on behalf of some 300,000 companies as the globe's fourth largest offshore services provider. The specialisation and global domination of Mossack Fonseca is an example of corporate confidence in its business model.
Arriving at a state of certainty about your business will be filled with challenges. This is necessary for growth. Being realistic about what you can achieve may often limit your willingness to use all the support or resources at your disposal. Being realistic can make you lazy. I'm not suggesting that you and your team become reckless; I am saying that you should push yourself a tad further than rationale suggests. See beyond the logical to visualise the (currently) impossible. Once you see it, strategise to reach it and inspire others to effectively help you in this higher dimension of achievement. Be sure and be bold.
Confidence has been the forte of many great companies and individuals thought out history. Others may not have your vision or foresight. Some will, some won't, so what?  The Wright Brothers were mocked when their single-engine plane initially failed but air flights are now virtually as common as road trips. The global behemoth Marks & Spencer manifested as a concept in the mind of a Polish refugee named Michael Marks in 1884 who opened a market stall in Leeds, UK. His tagline was 'Don't ask the price, it's a penny'. Marks later formed a partnership in 1894 with a former wholesale company cashier named Thomas Spencer.
Confidence Reinforcements:
Develop a clear understanding and knowledge of your business.
Create your strategic plan then keep reviewing it with a qualified team around you.
Bolster your belief in and about what you do.
… And remember to enjoy the process!
You may also like:  Are You a Dreamer or a Visionary?
About the Author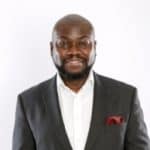 Malik Muhammad was raised and educated in Jamaica, read law in London and is the conceptualiser of The Empowerment Mastery System. This system is based on The 8 Principles of Self-Empowerment that are guaranteed to improve your quality of life, elevate your wellbeing and help you / your organisation or your business to make measurable progress.
Malik enjoys vegan cooking, quad biking, jazz and yoga. He is an after dinner speaker, workshop facilitator and convenes international & corporate inspirational seminars. Malik specialises in sharing self-empowerment techniques with diverse audiences.