Click here to get this post in PDF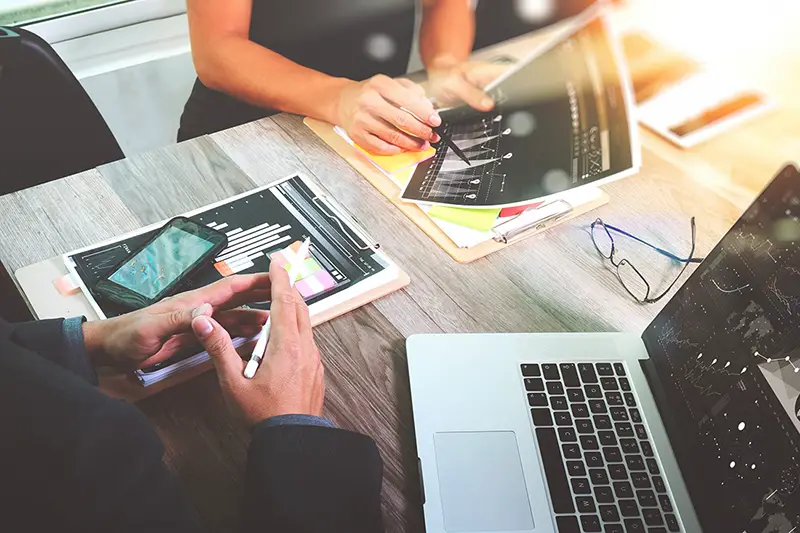 Implementing a business growth plan for law firms may seem overwhelming. For most lawyers, this means spending time outside and not practicing law. This is not easy to brush off, it requires flexibility, trial, and error.
Instead of feeling like it's an insurmountable job, here are easy-to-implement law firm business ideas to improve your efforts to grow your business. If it sounds daunting to incorporate the many steps, break them into monthly targets or set your eyes on reaching a reasonable amount.
1. Partner With Other Providers to Offer Turnkey Solutions
Research has shown that a large percentage of consumers want to do one-stop shopping. Likewise, other customers have selected bigger companies that have established ethical methods of providing their services in combination with those that are important to address a particular client's needs.
Similarly, several estate planning attorneys have helped clients locate financial advisors and accountants who will collaborate with lawyers to develop detailed long-term planning and solutions. If you cannot find partners for a solution, at least you can volunteer to help your clients find trustworthy and credible non-lawyer suppliers to support their work.
The further 'packaged' products you can give consumers, the more they can see you as forward-thinking and commitment to meet their needs and satisfy them, which invariably leads to more patronage and business growth.
2. Build an Excellent Website that Convinces Visitors to Choose You
Some of your best leads will come right from your website. When people Google the service you offer in your location and you show up on the first page, it is having a decent website relative to other firms who just show up on the first page that encourages clients to get in touch with you. By this time they've already checked you out and, and like what they've seen.
3. Hire a Digital Marketing Agency
When you employ a digital marketing agency for your law firm, you get a lot more than one in-house marketer. You have a strong team with proven solutions that have worked for other businesses.
Rather than paying for an in-house marketing person's time to keep up with every new development in digital marketing, you have an agency that has skilled specialists who can ensure that digital marketing helps your organisation achieve its business targets.
Finding the right digital marketing agency can be challenging. There are few agencies that are reputable and specialize in law firm internet marketing.
4. Grow Your Network
You can meet new people and grow your network while operating from home. Online social media networks make it simple and possible. You can send out cold emails or Linkedin messages promoting your law practice, but that will turn people off. Instead, look for people with whom you have similar interests or want to know more about them and invite them to communicate.
For instance, if you attend a webinar and notice that one of the facilitators has something in common with you, you can send him or her a nice message on Linkedin to let him or her know your shared interests and request to chat.
5. Track and Measure Everything
Ideally, you should never spend more than one-third of your profits winning new clients. That's because if you get a 3X return, you know your marketing works. But how can you make sure you do so if you don't have the ability to track and measure it?
Track all your marketing campaigns to better understand what is and what isn't working, and continue to make improvements to generate better performance. Using your set goals as a benchmark and ensure you're on track to meet your periodic targets.
Conclusion
Being a great attorney is no longer enough, going the extra mile will really make you and your business stand out from the crowd.
Law firms with a better knowledge of the broader business world will be the last ones standing. Although the competition is fierce, there are still plenty of opportunities out there to grow your business. Listen to your clients and keep asking for their feedback. Use the information you get to give them they want. That's the ultimate way to grow any business.
You may also like: 3 Ways to Grow Your Business: Jay Abraham