Click here to get this post in PDF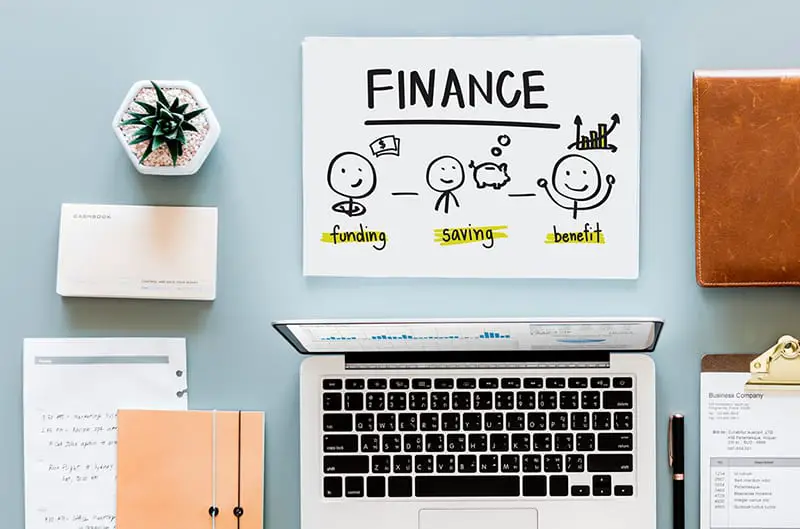 Have you got a great business idea that you think can make it big? That's great news! But what if you haven't got the money to get it off the ground? It's a problem many startups and small businesses have faced before, and it can sometimes be a difficult one to solve. Thankfully, it's not impossible. There is actually a load of different ways to raise funding for your venture.
In this article, we're going to dig a bit deeper into the issue and have a look at how to get funds for your business venture. Some of these you might have thought of before, while others might be new ideas. Either way, it's a good idea to do the right research and find out exactly what to expect before you start applying. A good business idea is only the start, to become a success you need the right funding and enough cash to make a go of things. Don't let your venture fail before it's even started, get the right funding for your business. So where do you start?
Work out exactly how much you need
Before you start trying to raise capital, you need to work out exactly how much money you need. It's an important first step. Don't underestimate it, either. Many businesses run into trouble because they didn't ask for enough, and then have to try and find a way to raise more money. Going back to a lender for a second time can be difficult, so you need to make sure you ask for the right amount at the start. You can also visit this post for more advice.
Do a detailed business plan
A detailed business plan is the first place to start. If you've got a successful business idea, you should probably already have one. But many lenders will need to see a comprehensive one if you're going to get the funding you need. Make sure you've gone into detail and have worked out exactly where the money is needed, and how much of it you need.
If you're not sure about your business plan, you could try asking someone more experienced to have a look at it before you take it to banks or other lenders. Make sure you've had a good read through it before and got rid of any mistakes or inaccuracies. Holes in your business plan don't help.
How much will the money help?
Once you've got your business plan you'll be able to give a more direct assessment of exactly where the money is going to be spent. Lenders like to see this broken down. You need to work out how important the money is to you and what sort of loan terms you'd be happy with as well. Is the money crucial to the success of your business, or just helpful? Would you be willing to give up equity or not? These are all important questions and they depend on how important the money is.
There's no point signing up for lending terms that are prohibitive if the money isn't that important to your business. But if it is, you might have to.
What sort of earnings could you unlock?
This ties in nicely with the previous point. If you get the funding you need, what can it do for your business? While banks and traditional lenders will only want to get their money back as well as some interest, other types of business lenders might want to see a big potential upside. It's this sort of potential growth that could get you the money you want – but you need to show what sort of earning the money could unlock.
What shape is your cashflow in?
Will you be able to start servicing the loan straight away with your normal cash flow, or is that more difficult? You need to have a close look at how much money you've got coming in, so you can decide exactly what sort of loan you'd be happy with. Getting behind on payments is a big no-no, so if the money won't help you start earning straight away, you might need a different sort of investment.
Check out different financing options
Once you've answered all these questions, prepared your business plan, and got everything sorted, the next step is to start looking at specific financing options. You should already have a good idea of what sort of financing you want and need, but they also need to be happy with you and your business as well. What are the general options?
Business loans
Most banks will have a business lending department that will be used to lending to lots of different small businesses. While they might not be able to lend you the biggest amounts, the interest rates should be acceptable and it's a nice place to raise a bit of cash if you need it. You'll need to have enough money coming into your business to start making repayments straight away, but you can keep a bit of the amount you borrowed back for this.
Investors
If you'd rather give up some equity in exchange for a larger sum, you might be able to find an investor who's interested in your business. This could help with additional advice but you'll have to be willing to give them a cut to make it worth it.
Standard bank loans
You don't necessarily need a specific bank loan if you can get a personal or standard one, just make sure they know what it's for.
Funding clubs
These new peer-to-peer lending clubs have popped up online and they can be a great place for small businesses to raise funds, at reasonable rates.
Decide what terms work for you
Make sure the terms of the finance option you go for make sense for your business. You don't want to get stuck with a loan you can't repay or end up giving too much equity in your business away cheaply.
Can you afford the loan if projections don't work out?
If your business doesn't take off as you expect it to, you'll still need to meet loan repayments. Make sure there's a bit of leeway in your projections to cover this, just in case.
You may also like: 4 Things To Know About Start-Up Funding Stages