Click here to get this post in PDF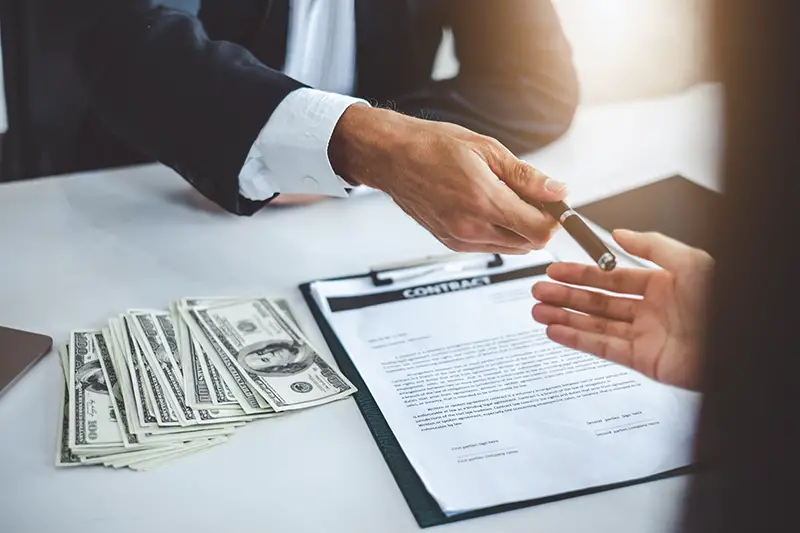 The major purpose of running a business is to earn money through real profit gain, and the most preferred way to do this is by expanding your business.
To optimize efficiency, grow your business, and also increase profitability, you need money, and this, of course, is the reason why companies take out loans.
There are so many reasons why you need a business loan. The most common reasons are paying for advertising, purchasing better production equipment, investing in technology, and increasing your stock storage capacity, amongst many others. 
Any of those, as mentioned above, can give your business a financial boost. 
Advantages Of Business Loans
Taking business loans provides a lot of benefits to you, especially if you're a start-up. Here are the advantages;
1) Business loans are easily accessible and convenient, especially with VIP Capital Funding. Our loans can grow your business and improve your cash flow; we have $50k-$15MM Best Business Loans To Maximize Profits.
We offer good discounts on funds when you apply for renewable loans.
2) Unlike most loan companies, VIP Capital Funding does not have a say in how to spend the money; we guide and offer advice on controlling your plans and business execution.
3) VIP Capital Funding provides a fast injection of cash which you need, especially if you need a high amount of start-up capital.
4) Most importantly, all the profits go back to you.
Different Types Of Business Loans
1) Term Loans: This loan is what small business owners think of when they seek loan options. Term loan allows you to borrow money to start or support your business.
This term loan might be from a traditional bank, online lender, or credit union. Term loan allows you to repay the money over a fixed time and often with a few interest rate.
You can use VIP Capital Funding loans for various purposes, such as inventory, equipment, or working capital.
2) Micro-Loans: They are financial options offering only small loans and short-term repayment. The interest rate for microloans tends to be low and, in most cases, non-existent.
The qualification criteria for microloans are most times less stringent when compared with other types of business loans.
At VIP Capital Funding, you can borrow up to $50k; we also focus on small and medium-sized businesses.
3) Short-Term Loans: This loan is for businesses that need funds quickly. VIP Capital Funding offers instant funding for marketing, advertising, renovations, expansions, etc.
4) Start-Up Loans: This loan is a good fit for new businesses that want to borrow money sooner. Some loan companies may need you to be established for at least one year before qualifying. 
Other loan options vary from different loan companies; we at VIP Capital Funding ensure to give your business the right financing for your start-up.
Do Not Hesitate Any Further!
VIP Capital Funding business loans help businesses like yours get fast and straightforward business loans within 1-2 days. 
VIP Capital Funding works directly with leaders and investors serving 100+ industries; we will help you get better business loans. Apply Now.
You may also like: The Better Ways to Finance a Business
Image source: Depositphotos.com