Click here to get this post in PDF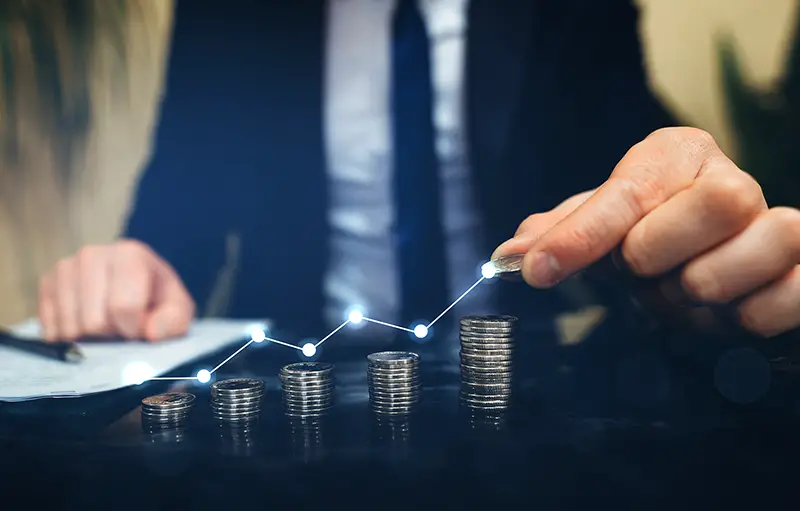 Starting a business is hard. Keeping a business going is harder still. It takes a lot of time, energy, and money to get a new company off the ground and to keep it afloat. If you're like most entrepreneurs, you probably don't have a lot of money saved up or much of a cash flow necessarily. So, how do you finance your business in the short and long term? There are a lot of different options available, but not all of them might be the best thing for your business.
With the above in mind, we will look to explore some of the better ways to finance a business, including the idea of Non-Dilutive Capital.
Bank Loans
One of the first things you might think of when it comes to financing a business is taking out a loan from a bank. However, this isn't always the best option, especially if you don't have a lot of collateral. The interest rates on bank loans can be quite high, and if you don't have good credit, you might not even be approved for a loan in the first place.
Another downside of bank loans is that they are often secured, which means that the bank can take your collateral if you can't make your payments. This is something you want to avoid if at all possible.
Unsecured Loans
If you're looking for a loan that doesn't have as many strings attached, an unsecured loan might be the way to go. With an unsecured loan, you don't have to put up any collateral, which means that you won't have to worry about the bank taking your assets if you can't make your payments. In other words, you can protect your home when it is not just you to consider but your family that lives there too.
The disadvantage of unsecured loans will be that they frequently mean higher interest rates than secured loans. They also might be harder to get approved for if you don't have good credit. The answer is to build up a good credit rating by, for instance, using a credit card and always settling the bill on time.
Non-Dilutive Capital
Another option for financing your business is to look for non-dilutive capital. This is funding that doesn't require you to give up any equity in your company. One way to get non-dilutive capital is to apply for grants. There are many different types of grants available, and you might be able to get one that can help finance your business.
Another way to get non-dilutive capital is to look for investors who are willing to provide funding without taking any equity in your company. This can be difficult to find, but it's worth looking into if you want to keep full control of your business.
You want to have employees sharing the workload and not investors if you want to maintain control of what you have worked hard building up. Also, the idea of being self-employed and owning your own company is that you will have control. 
Choosing the Right Option
When it comes to financing your business, there is no one-size-fits-all solution. The best option for you will depend on your circumstances. You should consider things like the amount of money you need, how soon you need it, and what type of collateral you have available.
You should also think about your long-term goals for your business. If you want to keep full control of your company, you might want to look for non-dilutive capital or unsecured loans. However, if you need money quickly and don't have a lot of collateral, a bank loan might be the better option. It all depends on your business's situation.
No matter what option you choose, make sure you do your research and think carefully about what is best for your business. Financing a business is a big decision, and you want to make sure you choose the right option for your needs. Always, though, look to maintain control of your business if you can. Hence the non-dilutive capital option we included.
You may also like: 5 Ways to Finance Your Small Business
Image source: Shutterstock.com