Click here to get this post in PDF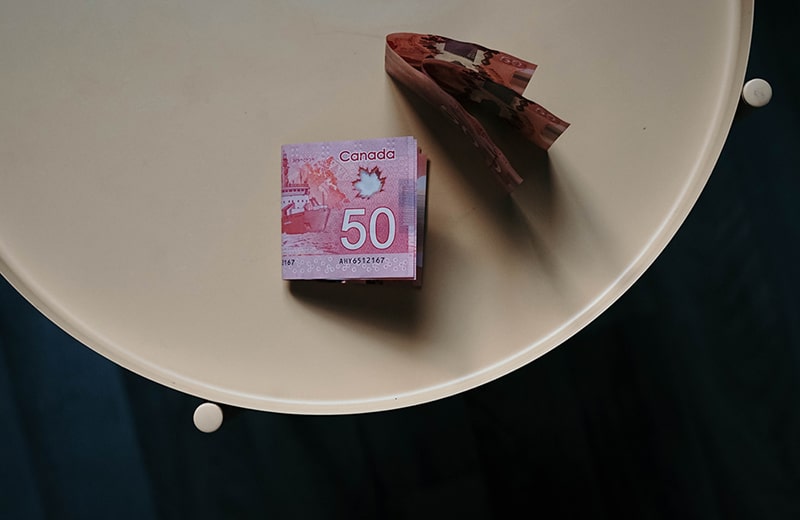 The government of Canada has various funding opportunities for businesses seeking to acquire financial assistance. However, nearly 50% of Canadian companies fail to take advantage of the available government grants funding.
Accessing these opportunities is a tedious task to achieve, given the procedures required to acquire funding either through the local, provisional, or national government. For instance, applicants are required to provide compelling arguments to show their interest and dedication to their business venture, which, in turn, helps secure grants. In addition to this, establishing strategic and stable relationships with the funding bodies to develop and access the different networks goes a long way in placing an individual in the race towards funding.
Researching the availability, period, and scope of the grant that you need to apply for will save a lot of heartaches when applying. Knowing what specific grant you require for your need will assist in choosing the right fit for your need, therefore reducing the risk for disqualification. Different grants are classified into different Canadian territories, especially for school grants. Consequently, it is essential to find out if the grant program enables student participation depending on location, and if the funding program is eligible for a federal grant application.
Government grants can be applied for the following reasons:
Business purposes: Almost all diverse businesses can apply for government grants in Canada, depending on their scope of work. As employers struggle to find accessible and credible financial assistance for their businesses, government funds are the last place to look at.
Education: Applying for student Grants in Canada requires student loan applications first for eligibility, which provides proof for financial assistance.
Job Grants: This can be in the form of apprenticeship grants or job grants for employers. Apprenticeship grants can be applied for purposes of financial support upon completion of their apprenticeship training while job grants are for employers to train their employees.
With the recent worldwide Covid-19 pandemic, businesses are moving towards e-commerce and integrating new systems to online portals, which will enable their customers to access them easily. These drastic changes towards online platforms require financial backup as the move from brick and mortar companies is hard to navigate for first-time businesses. These online incentives for customers include putting up attractive websites, online storefronts, prompt search engine optimization, and developing online marketing strategizes is a rather expensive affair and requires proper financial back up to acquire.
Government grants for businesses which are supported by federal and provincial government programs are categorized as follows:
Training purposes
Adequate training of employees on ways to use online systems for better operational developments is required with the move to e-commerce. Specific grants for training purposes seek to offer training costs to employees to enable them to acquire skills for management and development, while also hiring potential graduates and high school youth in skills required in the employment sector. Grants structured for training include Canada-Ontario Job Grant, NSERC, Skills Catalyst Fund, Northern Ontario Internship Program, Connect Canada Internship, among others.
Capital Investment and Technology
Small and big businesses require funding for investment purposes, which involves acquiring new equipment or moving to alternate premises. Technology grants oversee technology development from start to the final implementation of the tech to prospect markets. Canadian government seeks to support capital investment funding through SD Tech Fund, Business Scale-up and Productivity Program, Strategic Innovative Fund, Eastern Ontario Development Fund, among others.
Business Expansion
Currently, some businesses are seeking to expand in online platforms to have multiple online sites or expand their product base to various categories. Therefore, applying for grants which facilitate business expansion helps to configure your business acumen to include a wide range of products and services. Government programs for this purpose are IESO Conservation Fund, Regional Innovation Ecosystem, Canadian International Innovation Program, and OCE Market Readiness Program among others.
Research and Development
These funds are allocated to businesses for research purposes in various fields such as farming and produce, media, health programs, automobile development, and innovative purposes. The grants in this section include Health Technologies Fund, Canada Media Fund, Dairy Processing Investment Fund, MITACS and IRAP Accelerated Review Process among a few.
Despite Canadian government grants and loans not being free, there are interest-free loans for small businesses and Non-profit organizations allocated by the Canadian federal government during this pandemic such as the Canadian Emergency Business Account (CEBA), Business Credit Availability Program (BCAP), Business Development Bank of Canada (BDC) Co-Lending Program and the Farm Credit Canada (FCC).
These grants have been specialized to help businesses during this crisis and make funds accessible to businesses in dire need of funding. More information available in regards to funding and grants depending on various business ventures can be found here.
You may also like: A Complete Online Guide to Securing the Funds You Need for Your Next Business Venture