Click here to get this post in PDF
When Hansen & Company released their infographic revealing the top 10 most startup-friendly countries in the world, we couldn't wait to see which nations were the ones that make it just a tad bit easier for entrepreneurs to start their journey.
Japan was number one on the list, thanks to its highly trained and advanced workforce, growing expat community and leading power in the automotive industry, followed by Germany and the United States. However, the most pleasant surprise on this list is Canada, with its strong, developing talent pool, easy access to the U.S. market, and favorable tax credits. But their decision was made based on much more than this.
Canada has become one of the most appreciated nations worldwide, with many considering it one of the best places to not only open a business, but also start a family and raise kids. It may be its strong economy, access to a large talent pool, or the welcoming people, but Canada seems to be gaining a lot of notoriety for being one of the most promising countries to venture in an entrepreneurial journey.
Below, we will be exploring a few of the aspects that prove Canada is able to provide a fruitful environment for startups to thrive.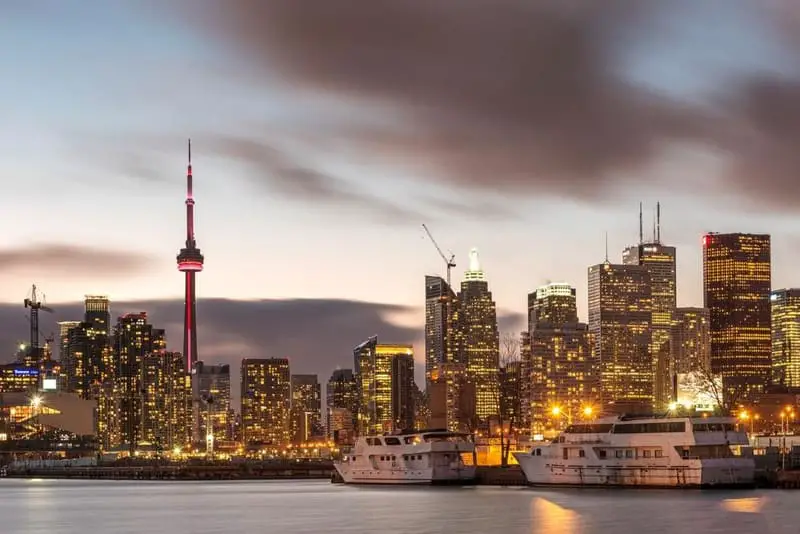 A strong technological history
When it comes to technological innovation, Canada has a lot to be proud of. It all started with Nortel, a communications company that brought talented engineers and innovators into the country in the 1970s and 1980, setting the pace for a new era of telecom dominance.
In 1984, Research in Motion continued the innovation trend with their now infamous BlackBerry phones. And even though the sun may have set on their phones, the impact they had on cellular phone technology follows them to this day.
Throughout the '90s, the government expanded its Scientific Research and Experimental Development (SR&ED) tax incentive program, assisting companies in their research and development projects.
Canada continued to support upcoming businesses throughout the new millennium as well, with the MaRS Discovery District opening in 2005. MaRS is a 1.5-million-square-foot complex in Toronto, which provides entrepreneurs with a place to grow their skills and receive the much-needed help to develop their business.
Since then, a number of incubators that aim to help entrepreneurs see their startup dreams come true have developed across the country, some of them being powered by large educational centers such as Ryerson University.
Stable economy
The Toronto – Waterloo corridor – the Silicon Valley of the North
BBC Radio named Toronto the most multicultural city in the world after a survey that revealed 51% of the city's population is foreign-born, and more than 230 nationalities have found a home in here. Toronto is also Canada's largest city, which makes it only natural that it would become the country's financial, industrial and commercial center, as well as the most significant tech hub.
A large number of tech incubators can be found in Toronto, including MaRS, Digital Media Zone (developed by Ryerson University), as well as several incubators developed by the University of Toronto. Companies such as Shopify, Kik, Hootsuite and Wattpad are some of the largest brands that were born in Canada, thanks to the country's business development programs.
While Toronto is expected to be a large business center, Waterloo, a city of 134,000 residents situated 60 miles from Toronto is a huge surprise. The Toronto – Waterloo corridor is often compared to Silicon Valley, and while Toronto still waits for its unicorn, Waterloo has seen quite a few already.  BlackBerry was born in Waterloo, and Vidyard, a video optimization platform, has raised $35 million in funding.
The University of Waterloo is the MIT of Canada, with recruiters from Big-Tech companies such as Google and Apple scouting for talent here every year.
Ease of doing business
The Canadian government is constantly looking for ways to encourage entrepreneurs to start their business in the country, with programs such as the Venture Capital Action Plan, by which the government gives $1 for every $2 in funding that early-stage companies manage to gather.
Foreigners that either have or wish to open Canadian-established businesses can apply for various tax incentives, which they can use to cover the costs of materials, employees and contract expenditures. On top of that, the government is actively looking to support successful startups and ecosystems.
When it comes to funding your company, business loans are quite easy to obtain, especially those provided by private lenders, which are gaining more and more popularity right now. Because requirements are not as harsh as those of banks, they can be obtained easier, so entrepreneurs can start their business faster.
Strong international connections
Canada, especially Toronto, puts its businesses at the core of North America's financial and political centers, being close to cities such as Washington, Chicago and New York. This opens an entirely new world of possibilities for business owners to not only from strong international partnerships, but also find new means for international expansion.
Canada has several international trade agreements, including the North American Free Trade Agreement and the Comprehensive Economic Trade Agreement between Canada and the European Union. This provides entrepreneurs with an ever-expanding number of potential customers form countries such as Mexico, the U.S. and the European Union.
A large pool of talent to choose from
In Canada, education is not only free, but extremely well-funded by the government as well. Many education-related surveys place Canada very high on their lists, be it because of its high percentage of employees with post-secondary education or education attainment levels for Canadian schoolchildren.
Every year, Canada, and Toronto in particular, are welcoming global talent, be it in the form of international students, entrepreneurs or skilled professionals. The country's diverse and welcoming environment makes it the perfect home for tech- and cultural-savvy individuals looking to call Canada their home. This contributes to the country's economic prosperity and appetite for innovation.
You may also like: Tips on Acquiring Government Grants in Canada
Image source: https://unsplash.com/photos/uhn-U0sSxFQ