Click here to get this post in PDF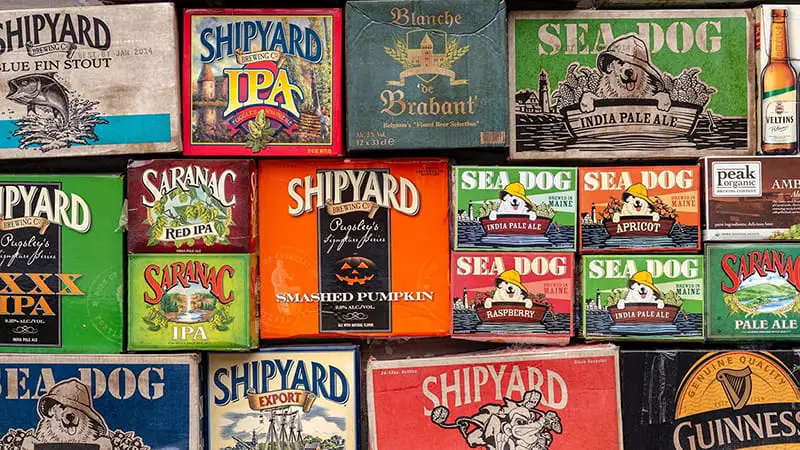 Packaging has come a long way from just being functional. Over the past few years, it has enjoyed growing importance in product branding and credibility, as opposed to simply being utilized as a protective layer. 2018 was a grand year in packaging design trends, and as that year came to a close, it was predicted that 2019 would pick up right where the outgoing year left off. Fast forward to today with over half the year gone, there have emerged some fresh new options and reinvented designs that have caught the eyes and interests of both consumers and designers alike.
Check out 10 of the most gorgeous packaging design trends that are a must-try:
1. Minimalism with a focus on color
Minimalism in packaging involves cutting back to the core of the product, which allow for transparency and a more upfront presentation that can – hopefully – connect to people from all walks of life. It's a packaging trend that hasn't really left for a good few years. In 2019, however, the focus is placed on clean simplicity that allows for colors and typography to really stand out.
2. Black and white packaging
While it might seem restrictive to only utilize two colors of the design palette, that doesn't usually apply to black and white. The combination has proven time and time again to be powerful, and with notable versatility. Black and white packaging appear clean and simple, but with the right application, they can put forth a branding that's sophisticated with a punch.
3. Bright gradients
The blend of colors that is the essence of gradients has been fascinating even big tech companies since 2016. There's something about color mixtures that just feels fresh and unique. Not only do they look great in digital formats, but there is also a depth to them that draws onlookers' visual attention without coming off as too busy and taking away from the product beyond it.
4. Nude palettes
This packaging trend goes to a whole different direction from bright gradients. It is all about the soft playfulness of pinks and ochre undertones, warm browns, beiges, and creamy whites. Often, these colors and hues are combined with pops of pastel or clean white labels. With nude palettes, the packaging becomes more grounded, appealing to various types of customers.
5. Vintage-inspired packaging
The selling factor of any vintage items or design is that it conveys authenticity. There's a feeling of timelessness in a retro aesthetic that works with packaging designs, making them popular the world over. They are particularly well-utilized in food and drink products. In 2019, vintage-inspired packaging continues to thrive as designers look back to the old to produce ageless classics that is beloved across generations.
6. Artisan Graphics
This type of packaging is seen on handcrafted or artisan products, or those that are not mass-produced, such as in the case of home-grown custom cosmetic packaging. It came about with the growing interest of consumers to purchase local products that are fresh or handmade. With this trend, the buyer gets the sense of each product being carefully crafted and packaged, as if they were wrapped up specifically with the customer in mind.
7. Flat illustration
Ideal for virtually any printed material, flat illustration focuses on simplicity in design, typography, and color. This trend traces its roots back to the International Typographic Style of the 1920s. The backbone of the flat illustration is the stripping away of 3D effects in design, which results in a more crisp and clear output that just thrives in packaging.
8. Atypical packaging design
Unusual approaches to packaging design aren't new, but they continue to be a trend that will see through to the end of 2019. Fun designs on packaging often have the upper hand by standing out in a sea of similar products, which is why companies continue to come up with and use atypical packaging designs on various products and personalised packaging boxes.
9. Plastic-free packaging
With packaging waste becoming a concern, more and more companies have shown an interest in utilizing more sustainable and green packaging for their products. For this reason, scientific advancements have led to the emergence of the plastic-free trend, which utilizes serious alternative forms of packaging materials.
The year is more than halfway through, but there's undoubtedly still plenty of time for more gorgeous packaging design trends to come out. What was your favorite so far this year?
You may also like: The Packaging of Cosmetics: How Important is it for a Business?
Photo by Mario Caruso on Unsplash