Click here to get this post in PDF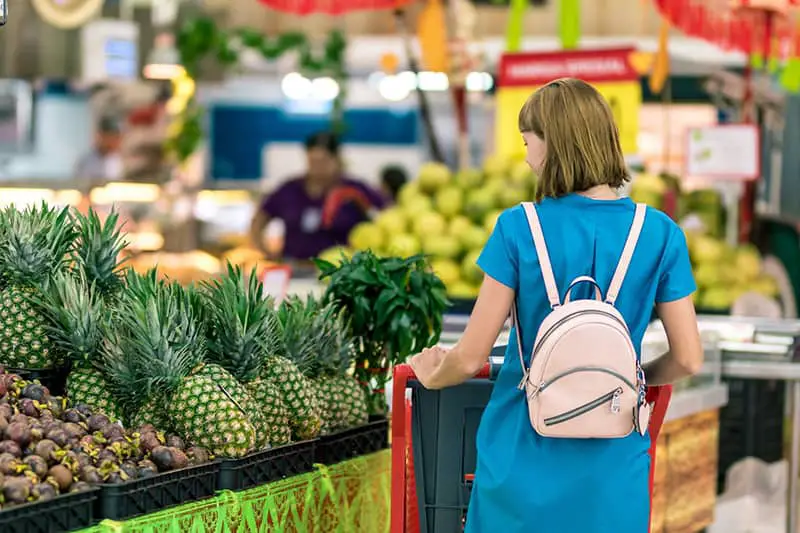 Every grocery store and supermarket you go to has a different layout, even if they're the same company. While they may have a standardized layout in general, you'll notice that every store's product placement is different. Why? Because it takes special consideration and research to know what their local target market is looking for. In the supermarket industry, it's very important to know how to display your products so that you can get the most sales generated by your customers, as well as keep them coming so they're satisfied with coming to your store. In this guide, we'll tell you some of the ways you can use produce displays to boost your sales.
To see the top displays on the market, visit https://www.lemontreeproducts.com/.
Use Elaborate Fixtures
Using special and elaborate fixtures is something that you may want to consider when it comes to displays. Sometimes having bins that are angled just a certain way can do more than give you a produce section with the proper flare that it deserves. For example, having multiple fixtures for certain items rather than just using the standard shelves, like a whole shelf full of banana hangers for banana bunches, can add unique design implementation that will attract more attention than just the standard produce bins.
Also, have basin tables in the center of large aisles can use the space while creating lanes of traffic for your customers. Using natural materials for natural products gives an appeal to the freshness (which we'll get into that subject next).
Never Neglect Freshness
So many supermarket chains out there start to get the same reputation when they are bigger, and that is that they start worrying about the freshness of their fresh fruits and vegetables. Don't just think that if you check it once per day, you're going to get everything.
All throughout the days, products are handled, and you want to keep the bins clean, take leaves off of things like spinach and romaine lettuce that look wilted, and constantly look for bruised items, especially in the fruit department. Customers don't mean to hurt the products, but many times, they will just drop them back down in the bins, and this can cause wear and tear on the product itself.
Use Bright Colors
Perhaps one of the best things you can do is use bright colors properly so that they go together when it comes to the standard ho-hum of a supermarket. For example, if you have fresh green beans next to green bell peppers, then you're going to want to throw some other colored bell peppers separate the different colors, but keep the bell peppers together by putting the red, yellow, and green ones in the middle of some green products. Use green products next to others like squash to show them what items are available all year-round.
Conclusion
There are so many more things you can do when it comes to displays, like using custom display furniture in your store. Whatever the case, you need to implement the display properties, because what catches the eyes of your customers is what you're going to sell. And now you know why they always put candy at the checkout lanes in the eye-levels of children for example.
You may also like: 9 Gorgeous Packaging Design Trends to Try This 2019