Click here to get this post in PDF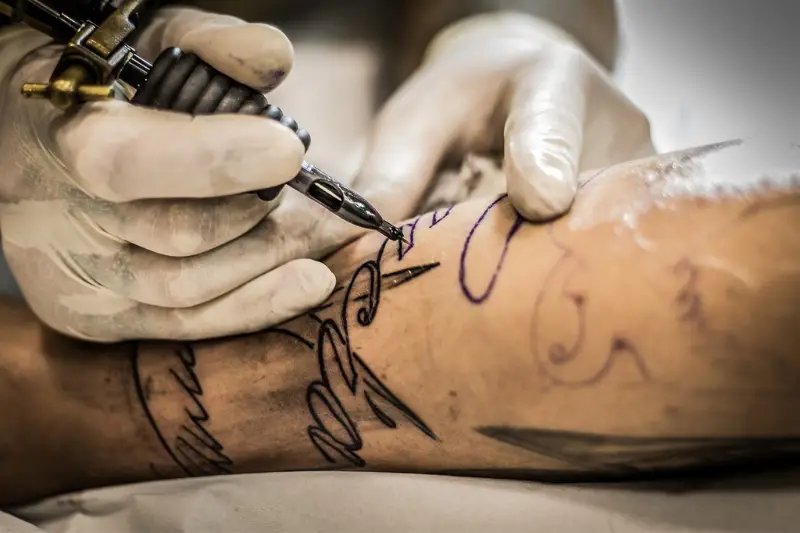 Starting a tattoo business takes a lot of effort. While everyone has their lofty ambitions, not every venture becomes successful. 
Why? 
Well, there are multiple good reasons. It could be due to bad management, poor planning, or bad choice of tattooing equipment.
The good news is, you don't need to come from a family of entrepreneurs or have a business degree to run a successful tattoo parlor. All you need is the right info, a versatile tattoo software for shop management, and you'll be able to steer your inking franchise in the right direction. 
Without further ado, let's dive into the meaty details of this article.
Golden Tips for running a successful Tattoo Shop
Here are a few tips that will help you run a successful tattoo business:
1. Choose a strategic location
Location matters a lot when it comes to tattooing. Melbourne tattoo removal is a great example of location location location. You want your shop to be in places where tattoo consumption is high like campuses, urban centres, and other big 'sin cities'. 
You can also opt to start a tattoo business at home if you are just getting off your feet and trying to build a portfolio. This method appeals to those without a huge starting capital.
2. Create a good atmosphere in your shop
Your shop needs to be stylish so it can evoke the right feeling. You can do this by decorating the walls with glamorous or sophisticated designs. Make sure the colors you use have some pop.
Consider having tattoo magazines in the waiting section so those waiting for their turn can keep themselves busy. It's great to have some music playing in the background as well. Just be sure to keep the volume a little on the lower side.
Other things that improve the atmosphere of your shop include proper lighting, comfortable chairs, and better air circulation.
3. Be approachable
While talent is important, tattooing is about customer service and that means being fun and approachable. Having a sense of humor eases your client's pain and makes the session memorable. 
In fact, the more they like your personality, the easier it will be for them to come back or recommend someone else.
4. Be ready to adapt
Adapt or die is a good policy to live by when running a tattoo business. Thanks to Covid 19, there have been so many changes affecting practically all types of business. Only those with the ability to keep up with new trends and technologies remain afloat.
So, if you want your tattoo shop to remain profitable, you must keep tabs on the latest marketing tricks, new technologies, and smash-hit designs. Moreover, never get too comfortable. Always stay hungry for more so your competitors don't outshine you.
5. Spend wisely
We would all love to own shiny cars and expensive stuff, right? However, it would be imprudent to spend money on flashy things and equipment you don't need. Your business, being a startup still needs a lot of babysitting, and that means having some cash stacks put aside as a safety net for emergencies.
Whenever you feel like spending on something that's not needed right away, always say this, "there's always next time."
6. Get the best quality tools
Running a startup sometimes means operating on a shoestring budget. However, there are other areas you can cut expenses on but not tools. The best tattoo machines last long and also help you pen up amazing designs.
Besides furniture and piercing tools, there are also cloud software resources for automated transactions, online scheduling, reporting, and much more. 
7. Bump up your marketing efforts
Marketing is an essential part of running a tattoo business. What's great is, there are so many affordable marketing strategies and channels to try out. Take social media, for instance. It lets you share your best work with your followers. You can also run ads that are sent right to the eyeballs of tattoo consumers. 
Do not underestimate the value of your customers' recommendations. Through a word of mount, some of them can help your brand be known to many people. Consider creating a website presence for your business for online bookings, quotations, and helpful guides.
It doesn't end there. You can also network with fellow artists, attend conventions and other meetings arranged by tattoo business owners. Some of the connections you'll meet might be the boost that your venture needs. 
8. Keep it professional
Whether you are running alone or as a team, you need to understand that you are running a business. This means the signing of NDA, drawing up employment contracts, maintaining professional ethics, and involving lawyers in some instances.
Draw up some policies so your customers and employers know what is expected of them. This can prevent frequent misunderstandings. When employing tattoo artists, make sure they have the right attitude and skill. You don't want to associate with a person that turns away customers and taints your glowing reputation.
Wrap Up
There's a lot that goes into running a successful business. Your talent and ability to curate stunning designs are perhaps the most vital. Unfortunately, that's not enough. You must uphold the highest professional standards and this means saying no to kids and providing advice on whether a certain design is good or not, being open about the healing period for various designs, and a lot more.
Lastly, expect things to go wrong every once in a while. No matter if you are using the best tattoo machine, how good an artist you are, or how much you've learned from the pros, mistakes will still happen. That's how we learn. But no matter what happens, never have an exit strategy. Rather, choose to trudge forward. All the very best.
About the Author
Ashley Johnson drives content strategy at TattooPro.io, a cutting-edge cloud-based software solution for tattoo studios. She's inspired by the hustle of the artists to create more.
You may also like: 5 Tips for Running a Successful Business — A Long-Term Growth Plan
Image source: Pixabay.com