Click here to get this post in PDF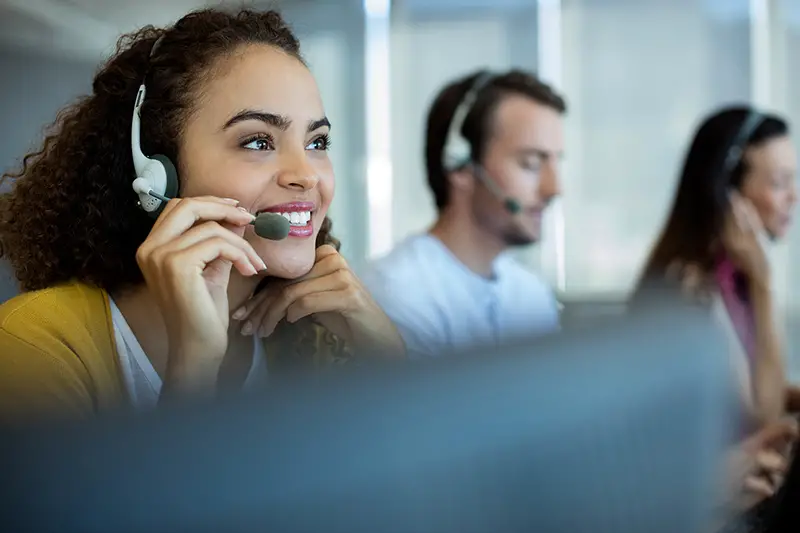 Customer service is an integral component of any company. It should be at the heart of its core business ethics because it is vital to defining the business' success trajectory. Customer service roles are an important part of a company's success search for customer service jobs, vacancies Glasgow. Below are top tips on how to ensure your customers get the best service.
1).        Anticipate The Customer's Needs:            
Understanding your customers and the services or products they have bought in the past can help predict their future needs. The needs can be recurring, unusual, or unique; nonetheless, knowing your customers helps show them you value them and have their best interests in mind.
2).        Greet Customers With A Smile:                 
If you run a brick and mortar company, then receive all who walk through the front door with a warm and friendly greeting. The same effort should be expressed when dealing with customers via the phone. It is believed that people can sense a warm smile even when miles away.
3).        Make Time For The Customer:                  
At times, the workplace can be a busy place with the workers frustrated and on edge. It is hard for an employee to stop and chat with a customer when they have pending work that must be completed. The customer cannot tell if the employee is fully invested in the conversation. Therefore, you should train your workers to make customers their top priority even when busy around the office.
4).        Make Customers Feel Important:              
You can achieve this by addressing them with their names and making them feel welcomed even if they have opted to turn down your business offer. If they felt valued and appreciated, your customers will likely come back to buy or recommend other people to your business.
5).        Apologize When Things Go Wrong:                      
Nobody is perfect; mistakes can be made. However, it is how your staff or company deal with said blunders that determine if a customer will return. Your employees should learn to admit a mistake was made as soon as they realize it or are made aware of it, and issue a sincere apology. Moreover, they should do everything possible to assure the customer and correct the mistake.
6).        Give Customers More Than They Expect:            
People are most inclined to show their loyalty to companies that will go above and beyond what is expected. Therefore, try to exceed their expectation, be it with the products or the customer services you provide. Nobody dislikes a pleasant surprise now and then.
7).        Ask Customers For Feedback:                  
You might think all is well, and your business is performing exceptionally regarding customer service. But you can truly know if that is a fact until you hear it from the customers. Request them to give feedback to use that information to know which areas you need to fix to improve the customer service. Remember to thank them for their help once you receive their feedback.
8).        Treat Employees Well:                    
The employees tend to be the ones that spend the most one-on-one time with customers. As such, you need your staff in the happiest moods possible when dealing with the customers. If they are not happy, then their stress will not stay hidden; it will be evident in how they handle the customers. Create a sound and accommodative working environment that will be pleasant for the customer and your employees.
9).        Make Genuine Claims About What You Sell:                   
The advice handed to a customer who requested such information about a product you are selling must be honest. Never mislead your customers because you want to make a sale because you risk losing them when they discover what you sold does not work as you claimed.
You may also like: CX Meets UX: Tips for Merging Customer Service and User Experience
Image source: Shutterstock.com