Click here to get this post in PDF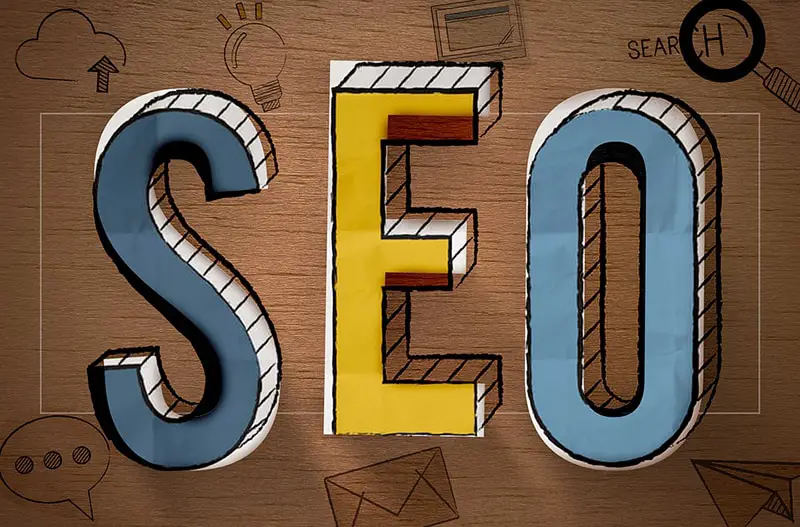 Image source: Pixabay.com
Having an excellent web design is critical to the success of your business. Meanwhile, having a poor web design and other UX mistakes negatively impacts your SEO.
That's why it's crucial that you evaluate your web design regularly. You also need to consider essential SEO factors as well.
In this post, White Peak Digital will talk about the seven web design mistakes that can destroy your SEO.
1. Missing H1 Tags
Heading 1 tag otherwise known as H1 tags is one of the most crucial elements of SEO when designing your site.
Search engine bots utilize H1 tags to find out what's the page that they're crawling is all about.
For you to come up with a valid h1 tag to help your SEO efforts, it should have the target keyword that you're attempting to rank for.
2. Too Large Files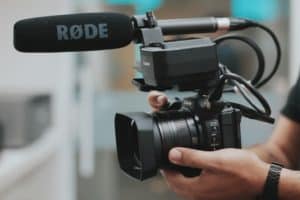 Compelling visuals are there to make your site look great. However, you also need to watch out for the size of your media files.
Placing large media files on your site can negatively impact the site speed, resulting in a higher bounce rate and lower rankings on the search engine. Remember that Google always rewards pages that load quickly.
So if you've placed large files on your site, how can you fix it?
Well, you can use the Google PageSpeed Insights Test. It will give you insight on what images and files Google thinks are too big for your site. Once you know what those images are, it's easier to compress, resize, and re-upload them to your site.
Image source: Pexels.com
3. Unsecured Website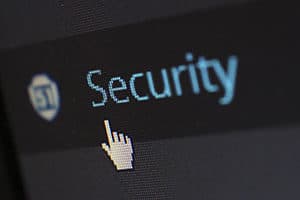 Not keeping your site secure with an SSL certificate is usually a red flag for SEO and website visitors.
Have you ever tried accessing sites before that don't have an https:// and Google warned you before fully accessing the site? Alternatively, you can see on the URL bar prompting that the website you've accessed isn't secure.
The good news is, a lot of website hosting companies out there have a free or cheap SSL certificate available. It's essential that you have one installed on your site.
Image source: Pixabay.com
4. No Call-to-Action
Not having a clear CTA means that you're missing out on conversions.
Do a conversion rate optimization audit to know whether or not users are doing what you want them to do. That usually means adding CTAs to every page on your site.
Moreover, set up your CTA actions as goals in your Google Analytics. You'll gain insight into when and how site visitors are converting.
You can also utilize your Google Analytics data and other user tracking tools to know how users are interacting with your site. That way, you'll know the reasons behind why (or why not) they are converting.
5. Using Popups Ad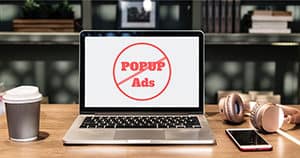 Picture this: You're browsing online, and when you found what you're looking for, a pop-up suddenly appears.
What's your reaction? You're instantly annoyed, right?
Well, Google has advised businesses to avoid using too many pop-ups on their site. It's because pop-ups are highly destructive and compromise the overall user experience‒especially on mobile.
So, now is the time to reassess your pop-up strategies to boost search engine rankings.
Image source: Pixabay.com
6. Low-Quality Content
A best practice is to have at least 300 words per page on your site. Also, the more in-depth you are with your topic, the better.
But aside from written content, why not add videos and images?
That way, you're breaking up the content and engaging with your audience in a more interactive way. Videos can significantly help reduce your bounce rates as well.
7. Non-Responsive Design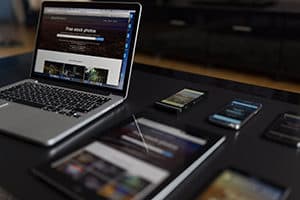 Ensure that you're giving users an optimal experience when viewing your site, whatever device they might be using.
Image source: Pexels.com
That means that your entire content‒your images, texts, and videos‒need to adjust accordingly to fit any device.
Understand that Google is exclusively for users ‒ people who search through the net.
For instance, living in a world where a majority of users are accessing the web via mobile devices, the search engine is also making necessary changes to adapt to this need.
That's why it's favoring sites that are highly optimized for mobile and smartphone devices. More often than not, those sites are usually the ones that already incorporated a mobile responsive design.
Over to You
According to SYT Productions, a WordPress designer in the Philippines, "Web designs isn't purely on aesthetics. There are other crucial elements on a design that are important determinants of search engines, and these things should have taken note of."
So, don't let flawed web design ruin your progress. Having an SEO optimized design is essential for any business that wants to attract customers from all types of devices. It will also help you with your organic search efforts as well.
You may also like: How To Pick The Best Web Development Company For Your Health Website