Click here to get this post in PDF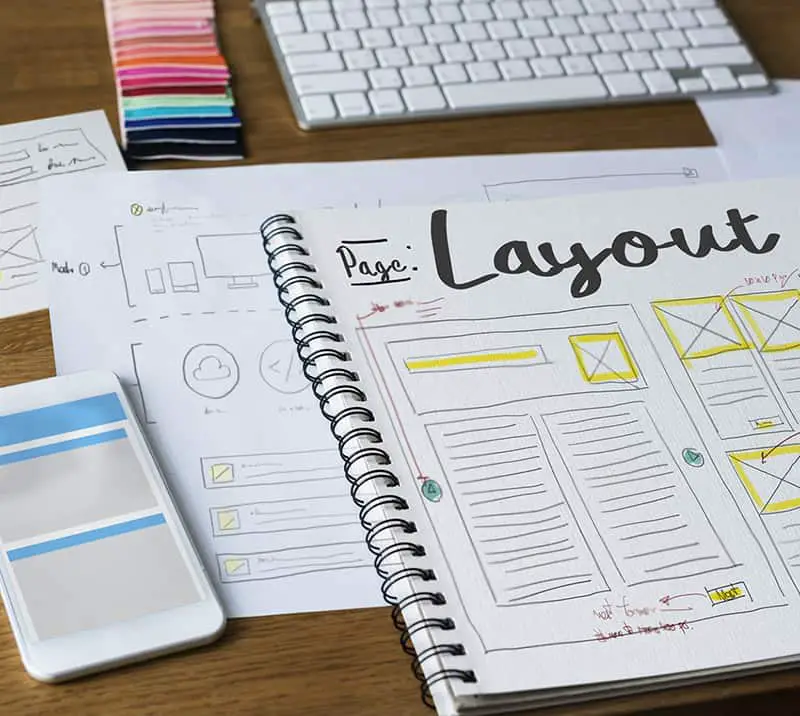 This article contains affiliate links. For more info, see disclosure.
When it comes to creating websites, good web design that will convert to high traffic and sales is nuanced. It is not something you can pick up on Google or YouTube within a few hours or even a few days.
A poorly designed website can have devasting consequences. Let's take a look at just a few:
70% of Internet users say they will not make purchases from badly designed websites.
About 48% of users begin their searches for brands on their smartphones or tablets. Google research reveals that 53% of those mobile users abandon sites when they don't load in just three seconds or less!
Google has also found that 61% of users won't return to a poorly-designed mobile site and that 40% of them will go to a competitor instead.
That's why people are trained specifically in creating stunning websites.
What are the benefits of hiring professional web design services? Expertise. Learn how professionals expertly handle common hurdles.
1. Too Simple Or Too Cluttered? Getting It Just Right
A page that is too cluttered will deter potential customers. Keep ads to a minimum and avoid using too many images, videos, and large blocks of text. On the opposite side of the spectrum, a website that is too simple can also be a problem. Some minimalist webpages — especially homepages — show just a brief snippet of text or a single, plain image leading you onto the next page. While it may be eye-catching, it is not good for your bottom line.
The front page of any professional website should make the product, service, and value of your particular business readily apparent. Research shows users process simple visuals and text faster and more effectively. Let a professional help you determine the difference between too cluttered, too barren, and simple at its best (the way it will most benefit you).
2. It's All In The Details
The best websites look simple. What goes into them may be very complicated. For example, in a case study, a software company made one slight change to their website: they changed the font size from 10 to 13. That alone increased conversion rates by 133% and decreased bounce rates by 10%. Professionals such as The Web Designer Cardiff and web design Newport will know what minor changes will most benefit your website.
3. Writing The Perfect Call To Action
Nearly three-quarters — 70% — of web pages have no call to action, according to Small Business Trends. A direct call to action, which typically starts with words like, "Buy," "Subscribe" or "Sign up," invites users to take immediate action and establish a firm connection with your company. And it works. According to AdRoll, a well-written call to action on Facebook increases click-through-rates by up to 285%.
Web design professionals understand the best placement for your call to action as well. Click-through rates and conversion rates may be affected by whether your call to action is on the sidebar or at the bottom of the page. Remember to keep call-to-action text simple. One is enough. Having two, three, or more will only confuse users and lose their attention.
4. Putting The User First
Professional web designers know the cardinal rule: put the user first. The specifics of this rule are less complicated than you think. While some companies are preoccupied with embellishments or the so-called bells and whistles of web design, they neglect to plainly and clearly show their contact information.
Make sure contact information is readily available and make sure it is current. If your business is several years old and you have relocated at least once, it is wise to double-check your contact page to make certain all information is up-to-date. Think about what customers need to know: how to reach you, where you are located (if applicable), and what products or services you sell.
Another aspect that web design and digital marketing experts will focus on is your product page or pages. If you are selling multiple products or have a product menu, it needs to be clear how to purchase a particular product and/or navigate the products you are selling. If the customer cannot figure it out, they are unlikely to make a purchase from you.
5. Professionals Bring It All Together
Finally, professionals make your site cohesive. Web design is not just about the way your website looks, it is about the ways it incorporates various elements of digital marketing — including design, SEO, content, and social media — into a cohesive whole. Focusing too heavily on one aspect can make your website appear disjointed and possibly tank SEO rankings and delay load times.
Top search engines like Google use web crawlers to crawl pages for content, indexation, and links. If you do not know what that means, the good news is the professionals do. One of the best website development companies in new york is Ecuras. They can help you with all of your needs.
Simply put, a crawler will scan or skim your homepage. The web crawler is looking for text-based information first and foremost. Your front page needs clear, direct text explaining what you do. Visuals drive traffic, but they should not override or replace text on front pages. Similarly, the crawler is looking for links. Google lists several ways to make links crawler-friendly.
Web design is rarely straightforward. Eye-catching designs help. According to Brain Rules, information paired with images makes a lasting impression, with users 65% more likely to remember the information backed up with images for three days or more.
But web design is about much more than the appearance of your web pages! Talk to experts today about integrating all elements of effective web design — from visuals, text, calls to action, and user interface to SEO and social media marketing.
You may also like: 7 Web Design Mistakes That Can Destroy Your SEO