Click here to get this post in PDF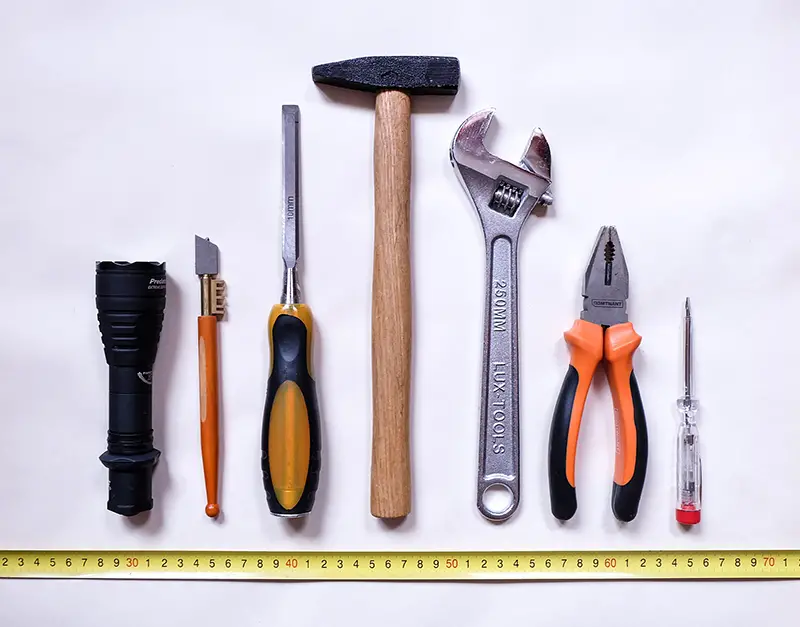 Proper maintenance positively impacts the productivity and longevity of physical assets. It guarantees the availability, reliability, and safety of processes and facilities. Businesses incur varying maintenance management costs depending on the size and complexity of their facilities. Typical maintenance expenses include:
Wages or salaries for maintenance technicians
Cost of purchasing spare parts, tools, and maintenance consumables
Supply chain costs
Purchase of technological solutions
Businesses should keep track and find innovative ways to minimize maintenance costs. The higher the maintenance cost, the slimmer the profit margins. Companies can utilize the following tips to control maintenance expenses.
1. Choose the right maintenance technology
Maintenance operations involve a myriad of activities. The quantity of maintenance work intensifies as the number of physical assets increases. Technicians need access to different types of maintenance data to undertake accurate corrective and preventative actions on assets. Manual maintenance management is a costly, time-consuming, and error-prone process. 
Selecting the appropriate technology solution, like computerized maintenance management systems (CMMS) helps companies streamline maintenance workflows. The right CMMS solution enables the business to:
Schedule all maintenance activities
Store detailed maintenance records
Allocate work tickets 
Generate maintenance alerts
Reconcile maintenance inventories
Track maintenance costs – all at the tap of a finger.  
Technology facilitates timely maintenance and minimizes backlogs which would otherwise increase the risk of asset breakdowns and bloat long-term maintenance budgets. 
2. Standardize maintenance operations
Standard operating procedures (SOP) provide detailed guidelines that technicians must follow when performing maintenance. Establishing and enforcing these procedures enables a business to evaluate the quality of maintenance work. Following these procedures limit human errors, which cause further damage or an increase in maintenance workloads.
The clarity of maintenance procedures ensures that the right job is performed at the right time using the right tools and spare parts. SOPs help businesses estimate maintenance costs for better planning and financial allocations. Companies avoid expenses for addressing additional work caused by human errors.
3. Practice proactive maintenance
One of the costly maintenance strategies is performing maintenance only when a physical asset has failed. Businesses that ignore signs of failure are likely to spend more money to repair and replace damaged components. Organizations practising proactive maintenance can identify potential risks and address them before damage occurs. Make sure you have all the information needed for troubleshooting, technical data and warranty, like Graco replacement parts, a leading manufacturer and trusted by most companies.
Some proactive maintenance activities include:
Cleaning assets
Repainting older assets
Lubrication
Visual inspections
Proactive maintenance extends the life of physical assets. It reduces the frequency of asset breakdowns, thus minimizing the budget and need for purchasing and replacing components.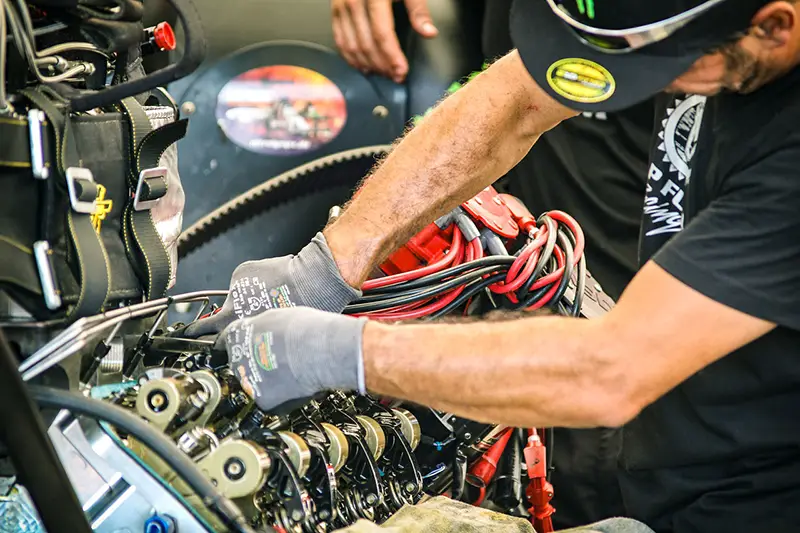 4. Optimize MRO inventory management
Companies spend a lot of money to stock maintenance supplies. These supplies should be available whenever they are needed to minimize the mean time to repair assets. It is common for companies to stock supplies that will last several months. Inventory costs increase when a business overstocks maintenance supplies or procures parts with high holding values. Additionally, the company is obliged to foot storage and insurance costs.
Businesses can cut down total maintenance costs, optimize and streamline MRO inventory management by:
Centralizing inventory using technological solutions
Performing spare parts risk assessment
Inventory segmentation and criticality analysis
These strategies are essential for reducing inventory budgets and enhancing maintenance planning. 
5. Perform failure mode and cause analysis
Physical assets may fail due to old age, wrong usage, or using low-quality replacement parts. Some failures recur even after performing corrective measures. The recurrence of the same asset failures points to an underlying problem that threatens its productivity. Maintenance technicians identify the source, mechanisms, and effects of part or component failure on business operations.
By identifying the root causes of breakdowns, businesses can eliminate them and prevent any future recurrences. Eliminating the root causes of asset failures enables an organization to control maintenance budgets to desirable levels for long-term cost savings.
6. Insure or extend warranties of critical assets
Physical assets are critical to daily business operations. Businesses incur high capital costs to acquire them. These assets are subject to repairs and maintenance to enhance their productivity throughout their service life. Keeping the operational parameters within the recommended levels reduces their probability of failure.
When purchasing new equipment, businesses need to request extended warranties from the manufacturer or the supplier. It will cover repairs and replacements during the initial stages of operations, saving the company a reasonable amount of money. Businesses need to identify any potential threats to routine activities and their effects on the health and performance of individual components. They can then purchase a relevant business insurance cover to protect critical assets.
7. Provide sufficient staff training
Every business aspires to implement operational best practices. It is a process that involves the implementation of new tools and technologies. As operations expand, businesses acquire new assets. Everyone that interacts with the physical assets should understand how they operate. They must adhere to all safety requirements to minimize damages due to improper use. Less damage means fewer maintenance interventions, thus a smaller maintenance budget.
When introducing technology solutions like CMMS, the business needs to ensure that all workers understand how to exploit technological tools to improve maintenance productivity and reduce costs.
Conclusion
Reducing overall maintenance expenses comes down to planning. Every business needs to perform a full audit of physical assets to identify mandatory maintenance interventions. Maintenance operations can be costly when implementation is wrong. A business may avail all the necessary tools and spare parts but fail to establish or enforce standard operating procedures. It may result in poor maintenance work demanding costly reworks. 
As technology advances, small businesses can leverage maintenance solutions to monitor, analyze and review the cost of maintenance. By streamlining maintenance operations, organizations spend less money to ensure all physical assets are efficient and productive. In return, they enjoy better profit margins.
About the Author
Bryan Christiansen is the founder and CEO of Limble CMMS. Limble is a modern, easy-to-use mobile CMMS software that takes the stress and chaos out of maintenance by helping managers organize, automate, and streamline their maintenance operations.
You may also like: Why a Computerized Maintenance Management System is Not a Nice-to-Have But a Necessity
Image source: Pixabay.com