Click here to get this post in PDF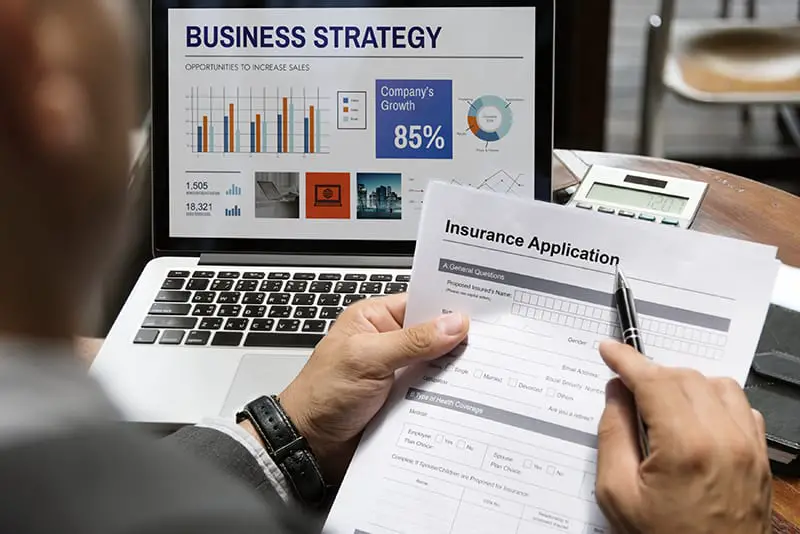 No matter the size, sector or success of your business, insurance is an essential part of life as an entrepreneur. It protects you, your staff, your business and even your clients – but getting insurance is no easy task and it's often even harder if you're on the lookout for a good deal.
Fortunately, getting the best cover at the lowest rate is easier than you might think. From knowing what's required of you to finding cover at a much cheaper premium, here are our top tips for making more informed decisions about business insurance.
Know your legal obligations
In the UK, the only form of business insurance that is mandatory is employer's liability insurance. All businesses that employ staff are required to take out sufficient cover and failing to do so could see your business become subject to some fairly significant penalties.
Just because your business isn't legally obliged to take out certain other forms of insurance doesn't mean that it shouldn't do so anyway. For one thing, there are a considerable number of trade bodies that require their members to take out certain cover to protect clients and consultants alike. Accountants and solicitors, for example, are required to take our professional indemnity insurance, but other forms of cover apply to different sectors. In any case, understanding what is legally required is a good starting point when looking for business insurance cover and it could save you a lot of bother (and money) should anything go wrong in the future. Know also that there are reporting bodies to report suspicious activity.
Understand the factors that put your business at risk
Prior to selecting any insurance policy, it's essential to deeply comprehend the risks your company might encounter. These risks can encompass general industry-related risks, sector-specific challenges, and unique hazards inherent to your particular business venture. While conducting a comprehensive analysis of your business is valuable, it's important to maintain practicality. For instance, businesses in transportation and logistics might require coverage for accidents potentially harming employees, the public, or goods, which significantly differs from the risks faced by a restaurant. As you compile a comprehensive list of necessary coverage, consider potential incidents, the impact of specific business features like location, and the potential consequences for staff, the public, and critical business assets. Such insights will empower you to approach insurers armed with accurate information, potentially benefiting from open banking and property finance solutions to manage risks effectively and ensure comprehensive coverage.
This is an exercise that could see you exploring every avenue of your business, but whilst that isn't necessarily a bad thing, it's important to stay grounded in reality. Companies involved in transport and logistics might reasonably expect to need cover against accidents which could injure employees, the public or even destroy merchandise – but these risks will be very different from those faced by a restaurant.
When you're trying to come up with a laundry list of the cover your business needs, think about what incidents could occur, whether there are any features specific to your firm (for instance location) that could exacerbate the issue, and what the outcome of those incidents would be for staff, members of the public, and business-critical assets. Armed with this information, you'll be better placed to approach insurers and get the best cover.
Compare policies to get the best rate
Business insurance can really feel like a drain on resources. Unless or until something goes wrong, you won't see any tangible benefits from your cover and whilst it might give you peace of mind, you'll still find yourself paying a considerable sum towards your premium.
The secret to getting a better rate, just as with other forms of insurance, is to shop around and compare prices. Using a site like Business Comparison, business owners could save hundreds of pounds and find the best insurer for their circumstances – all without having to make multiple direct applications to insurers. From public liability to professional indemnity insurance cover, protecting your business will always be worthwhile.  
---
Why is it So Important for Your Business to Be Insured?
---
Get the right cover
Insurance can be a minefield, particularly if you don't know what type of cover you need. People often get sucked in by expensive insurance packages and add-on premiums to cover all kinds of extra eventualities – but you don't necessarily need to spend out on things that simply don't apply to your business.
By being specific, questioning parts of the policy and seeking out truly bespoke cover, you'll leave your business better protected and maybe even better off financially. Remember, your business is unique, so why should your insurance cover be any different?
Image Source: Rawpixel.com