Click here to get this post in PDF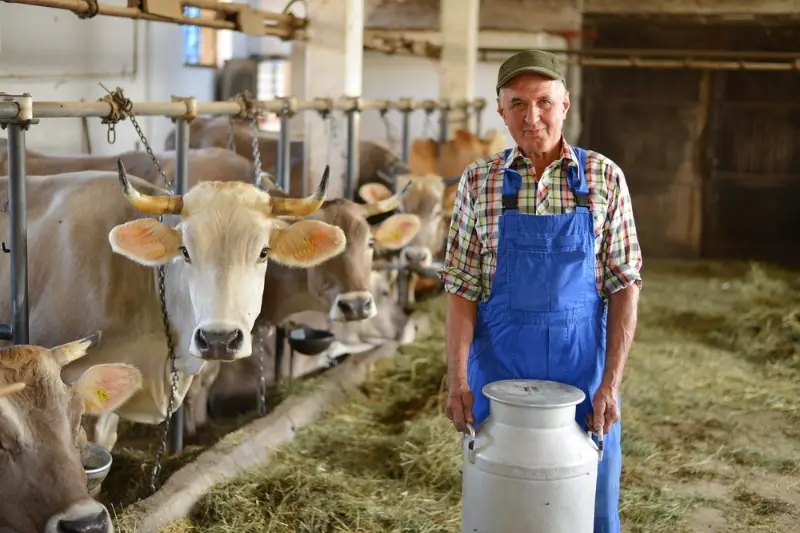 Predators are a common concern for ranchers. Many take precautions, such as installing high-quality fencing and limiting livestock to their property at night. Some use guardian animals, like dogs, llamas and donkeys, on duty 24/7.
Coverage for Predators
As a rancher, you may depend on your herd to generate income. However, standard home insurance policies usually do not include enough "incidental income" coverage to pay for the loss of revenue caused by a livestock building or other structure being destroyed or damaged. A Ranch Insurance policy can be customized to provide extra protection. Predator attacks are another common cause of livestock loss. Herd animals, such as goats and cows, naturally herd together to deter predators from targeting individual animals. Adding predator-proof fencing to your property can help, too. Following the herd's working and sleeping schedule, livestock guardian dogs and llamas can also effectively defend against predators. You can also encourage natural predator populations by planting food plants and letting the grass grow tall to attract rabbits. These predators are often less interested in attacking domestic cattle, focusing on their prey instead. A ranch insurance policy can be customized to include animal mortality and other named perils coverages that will protect your investment.
Coverage for Damage
Many farm and ranch policies offer property coverage that protects the policyholder's farmhouse and other buildings. This includes barns, equipment, buildings, and other structures. These policies also usually include blanket property coverage that protects the policyholder's personal belongings from damage, such as fire or windstorm. These policies also typically have coverage that protects the growing crops from bad weather conditions, pest infestation, and other kinds of damage. Additionally, many ranch and farm insurance policies include livestock coverage that covers the death of the policyholder's cattle, sheep, goats, hogs, horses or other livestock due to various perils, including theft, animal mortality, and loss of use. Liability claims are a big part of why farm and ranch policies often include additional coverages. This helps minimize the risk of financial ruin if someone is injured on the property or an animal wanders into a roadway and causes an accident.
Coverage for Injury
Even the most responsible farmers make mistakes, and accidents can happen. If a visitor to your farm slips and falls on machinery or an animal wanders into the roadway, you could be liable for bodily injury and property damage. Some policies include a liability portion that protects you from claims like this. Most ranch insurance policies also have property coverage that covers your barns, machine sheds, and detached garages. It may also increase living expenses if your home is rendered uninhabitable by a covered loss. You'll want to add workers' compensation insurance if you employ anyone on your ranch. This coverage can help pay for medical payments to anyone injured on the premises, regardless of whether it's your fault. Additionally, you can add an optional endorsement for care, custody and control to your policy if you have animals under your watch that belong to other people. This is common in dairy horse business bundles.
Coverage for Breeding
Many farms and ranches require more protection than a typical homeowner's policy can offer. Depending on the size of the farm, its operation, and specific risks, different insurance policies are available to provide coverage tailored to the needs of each farming or ranching operation. A farm and ranch insurance policy can include property coverage that protects barns, machine sheds, garages, hay and feed buildings and other outbuildings. It can also have additional living expense coverage that reimburses the policyholder for increased expenses and loss of income due to a covered peril. Horses and other equine animals represent significant financial investments for owners. Most farm and ranch policies have a separate breeder's insurance rider that covers unexpected, medically necessary treatments related to breeding and pregnancy, such as X-rays, ultrasounds, gestational diabetes, liver failure and labor induction medication. A stand-alone breeder's policy may also cover third-party liability unique to this type of business and can't be covered by the standard farm and ranch policy.
You may also like: 4 Type of Coverage You Need on Your Tree Trimmer Insurance Policy
Image source: Depositphotos.com