Click here to get this post in PDF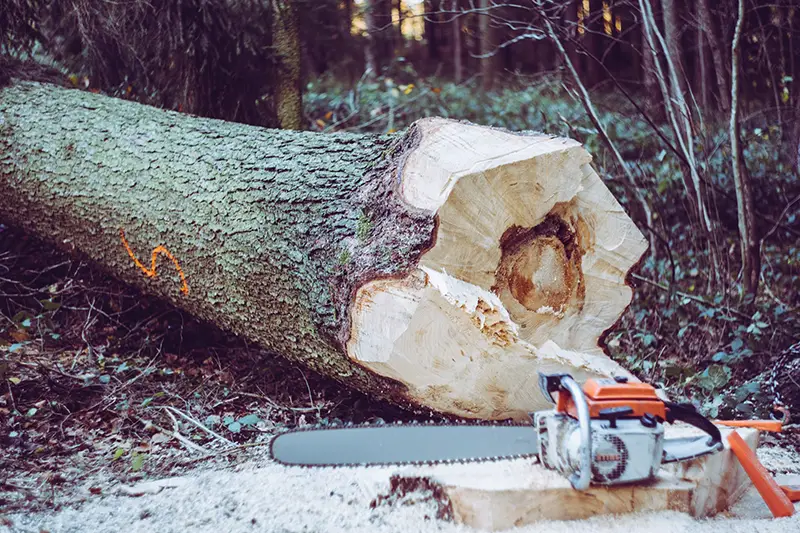 Tree trimming is a necessary service for any community. Whether people are trying to keep their yard looking nice or need assistance removing a fallen tree after a storm, they rely on tree trimmers for Emerald Ash Borer Omaha with the right equipment and skills to help. After all, not just anyone can do this job, as it can be dangerous even for the tree trimming experts who know what they're doing. If this describes you and you own a tree trimming business, it's important to get a tree trimmer insurance policy that will protect your company from the many risks of this job. If you're not sure where to start when it comes to business insurance for tree trimmers, here's the coverage you should consider. 
1. General Liability 
The first type of coverage to look into is general liability. Every tree trimmer insurance policy should have this coverage since it will protect you and your customers in case anyone gets hurt, or property gets damaged when you and your employees are doing the job. And considering how large and heavy trees are, it's best to assume one could fall in the wrong spot at some point. You'll be glad to have tree trimmer insurance so you don't have to pay out of pocket when that happens. 
For example, general liability coverage includes premises liability, so if you cut down a tree and injure a customer, your policy will pay for their medical bills. And if the tree you're trimming damages the customer's property, premises liability will pay for repairs to the house. 
Another part of the general liability is products liability, which will apply if your company sells tree trimming products that end up injuring someone or damaging property. Finally, general liability also features completed operations coverage, which will pay for any damages—including your legal costs—if a customer claims your services caused property damage after the job was done. 
If you were to book tree trimming by experts in Anaheim you would be confident in their services as they are covered by insurance.
2. Business Owner's Policy (BOP)
Another way to make sure your company has general liability is to get a business owner's policy, which is also referred to as a BOP. This is a package that combines different insurance options for your business, meaning you can customize it to include the coverage you want. The point of a BOP is to protect your business from suffering losses when the worst occurs. 
For example, a BOP can feature property damage coverage that will pay to repair your office if it suffers any damage from a fire, vandalism, or other covered incidents. It will also pay to replace damaged or lost items due to fire, theft, etc. Your BOP can even provide coverage for business interruption, meaning if you miss out on income after a fire destroyed your office, you'll be paid a certain amount so you can continue to afford your expenses. Of course, you can also add extra coverage to your BOP in case of loss of electronic data, employee dishonesty, and other possible issues that could cost your business money.  
3. Business Auto Insurance
When you're in the tree trimming business, your employees often have to drive to customers' homes and businesses to do the job. This means there's always a chance of them getting into a car accident on the way to work, and in most cases, their personal car insurance won't pay for the damages when the accident is work-related. 
That's why you need commercial auto insurance as part of your tree trimmer insurance. This will protect your employees from having to pay for medical expenses and car repairs out of their own pocket. 
4. Workers' Comp
Another way to protect your employees is by ensuring your tree trimmer insurance policy features workers' comp. In fact, in most states, this coverage is mandatory, since it protects your employees in case they're ever injured on the job. So, if a tree branch they're trimming crashes down on them and causes serious injuries or even permanent disability, they won't have to pay for their hospital or doctor bills out of pocket. 
The last thing you'd want is an injured employee worrying about how to pay for medical bills and lost wages while recovering from a work injury. With workers' comp, any injured or sick employees can rest assured that everything will be paid for so they can focus on getting better. 
These four coverage types are just the most common options for tree trimmer insurance. You can add more coverage as needed. Talk to your local business insurance company today to find out what coverage is recommended on your tree trimmer insurance policy. 
You may also like: Why Do I Need Sawmill Insurance?
Image source: Unsplash.com