Click here to get this post in PDF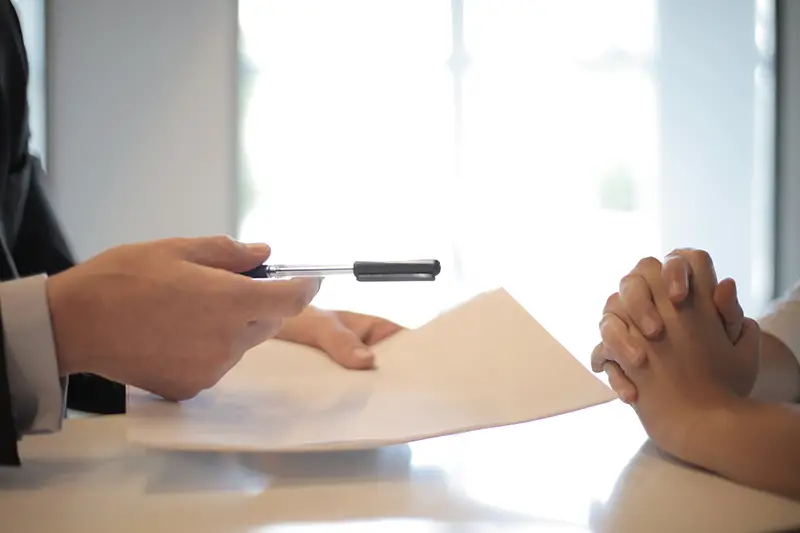 Do you have a lumber yard business? If you do, it's imperative that you get sawmill insurance. You've probably never thought about getting this type of coverage, but a lumber yard environment is a dangerous risk to all of your staff members.
If you're unfamiliar with logging insurance, don't worry. In this guide, we'll go into detail about it and explain why it's important for you to have it. Continue reading to get more details.
What's the Purpose of Sawmill Insurance?
As a company, you're subject to multiple threats that deal with timber and lumber of different sizes and shapes. Working with wood from lumber mills, furniture makers, loggers, and construction material suppliers opens your business to threats that few other businesses encounter.
Even if your business only uses a sawmill a few times each day, the setting in which you work is hazardous. Hazards pose a significant risk to the company's ability to function. Electrical equipment, unpredictable machinery, extremely flammable products, slick floors, and other risks are dangerous. 
There are a number of portable sawmills out there that aren't insured. However, many insurance providers deem sawmills to be a liability to protect. This is due to the many threats that come with this line of work.
This is why it's vital that you have an insurance provider. You should be eligible to get portable sawmill coverage from them. If you need help, your insurance agent should be knowledgeable about the special coverage that your company needs.
Sawmill Insurance and Worker's Compensation
Workers' compensation insurance covers the expenses of occupational accidents and sickness on both the company and your staff. Employees at sawmills are vulnerable to a variety of serious accidents, including amputations, back injuries, eye damage, and more.
When the workers are wounded on the job, workers' compensation insurance protects them from hospital bills and missed wages. If a fatality occurs on the job site, workers' comp covers funeral costs.
Workers' compensation coverage is required in nearly all states for businesses with employees. Consult your private representative for information about your state's specifications.
Lumberyard Insurance Protection Against Lawsuits
Liability protection covers companies in the event that they cause bodily harm or collateral loss. A sawmill may require several personalized liability insurance plans to cover a range of risks, including the following:
Merchandise Liability Insurance
Court cases involving faulty goods are covered under this insurance. If the wood product is faulty and injures a consumer or bystander, you may be sued. If your policy provides any product liability protections, speak with your insurance rep about whether you need extra, more personalized protection.
Commercial General Liability Insurance
CGL insurance protects you from the expense of litigation. It also covers insurance charges brought by clients, vendors, service people, or anyone else who is injured or suffers loss while on your property. The legal protection, court fees, and court-ordered judgments or decisions are all covered by the CGL agreement.
Commercial Auto Insurance
If your company owns and runs any vehicles, this insurance is needed. It protects the drivers and fleet, like logging trucks, in the case of a collision. The coverage also protects against other vehicle loss while transporting logs or wood products. 
It safeguards you from insurance lawsuits for property loss and personal harm. Furthermore, it also covers car damage, hospital expenses, and other legal fees incurred as a result of an accident involving a company car.
Commercial Umbrella Insurance
Provides risk insurance in addition to that provided by a CGL regulation and a commercial automotive plan. When all applicable exposure coverage caps on a covered claim have been reached, it pays on the leftover expenses. This coverage seems excessive for some, but it's good to have.
Pollution Liability Insurance
PL insurance overs the costs of litigation lawsuits arising from hazardous waste injury. All risks don't come from impact injuries or vehicle collisions. Sometimes, workers are exposed to pollution that's just as harmful to their health as physical damage.
How Much Is Sawmill Insurance?
The price of your sawmill policy is determined by the size of the company and the kinds of plans you need to cover the specific risks. Your premiums are determined by a number of factors, including:
Number of employees
Equipment types and prices
Your building's size and location
If you're a large-scale, fully integrated sawmill or a small, mobile plant 
The number of trucks or other cars you own and the types of trucks you have
Unfortunately, there isn't an official answer to the cost of sawmill insurance. But it's best to speak to multiple insurance agents to get the best deal.
The most important thing is to get the right coverage. The last thing you want is to worry about the price and not get all of the coverage you need. Doing that opens you up to the possibility of having to pay lots of money out of company revenue to cover damages.
Utilizing Lumber Insurance Programs
As you can see, it's imperative to have sawmill insurance if you run a lumber yard. It's dangerous work, and running a logging business can put you and your staff members at great risk. In order to protect your company, it's in your best interest to make sure that you're covered on all sides. Which one of the sawmill insurance policies listed above do you think is best for you? To read more information like this, feel free to check out more of our website. We publish content pertaining to a variety of topics for our readers.
You may also like: 3 Tips To Get The Best Professional Indemnity Insurance
Image source: Pexels.com