Click here to get this post in PDF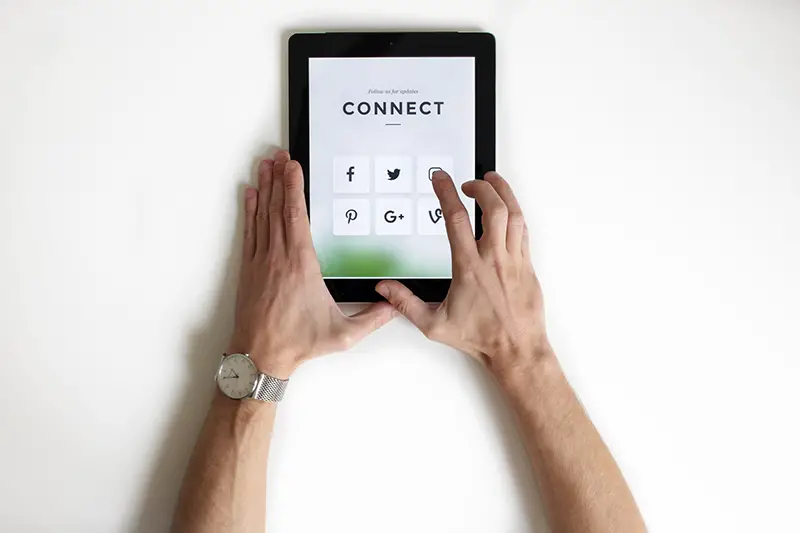 For many lawyers and law firms, digital advertising and marketing is a foreign concept. You might have made a name for yourself through word of mouth or relied on your connections. However, more people than ever before are using search engines to help them find legal assistance, which means law firms are slowly starting to engage in the same space. Since it's not quite second nature, it's common to make some of the following mistakes: 
Failing to Use Social Media
While social media used to be where people would connect with friends and family, it has become a business opportunity. By ignoring Facebook ads for lawyers and engagement with potential clients, you may be missing out on new clients who could take your business from strength to strength. 
Social media provides lawyers with many ad opportunities, such as poll ads, image ads, video ads, and stories ads. Having the flexibility to customize your ads to suit select audiences also means it's a much more targeted form of advertising than many others you might have tried, such as billboards, radio, newspapers, and busses. 
Not Updating Your Website
Even if you don't consider yourself a strong writer to bring your website up to date, a good website involves more than just polished written content. 
Websites should also drive leads and bring new clients on board. To accomplish this, you may need to improve your search engine optimization and make use of website analytics. Tweaking your current information, adding videos, and ensuring your site is mobile-friendly may all help to improve your search engine rankings and potentially increase your inquiry rate. 
Not Having a Target Audience
Even though you may be willing to take on board almost any new client, that doesn't mean you shouldn't define your target audience. If you don't, you may struggle to create content and advertising materials that appeal to any particular person. 
Early on in your legal career, think about who you are best suited to represent and in what legal situations. Then, put together a client persona, which represents your ideal clients, and you may be surprised at how much easier it becomes to create advertising materials online to suit. 
Avoiding Search Engine Optimization
Since search engine optimization (SEO) can be complicated for the average person to understand, many people don't believe it's essential and simply ignore it. However, SEO can be crucial for highlighting your law firm in the digital space. 
Performing keyword research and developing a content strategy may be how you make your law firm's website stand out more than others. Fortunately, there are plenty of SEO experts online to help you manage SEO on your behalf. 
Not Requesting Reviews
Word of mouth can be one of your best forms of advertising, and people are also listening to what strangers on the internet have to say. Before utilizing a service or buying a product, many shoppers browse the internet to read about others' experiences with particular businesses so they can decide who to shop with. 
While you can't request positive reviews from clients, you can request reviews, in general. Consider getting into the habit of sending follow-up emails after a client has received a desirable outcome, requesting reviews on Google, and for use as testimonials on your website. 
Not only do these reviews give prospective clients peace of mind, but they may also make an impact on your search engine ranking. 
Lacking Consistency
Browse through the social media content of your average small business, and you may notice a growing trend. Many business owners only post content when they're feeling inspired rather than on a frequent basis. 
Weeks might pass between each post, which means engagement can fluctuate dramatically. One of the best ways to improve engagement and potentially even client inquiry is by posting frequently. 
Social media management tools and software are popular options for many law firms and business owners trying to be more consistent. You can schedule posts in advance and at specific times without having to come up with something on the spot to post. 
The online world may not be all that familiar to all lawyers, but it's becoming an ideal way to engage with potential clients. If you haven't yet put time and effort into your social media pages and website, now might be the ideal time to start. 
You may also like: Top 6 Key Benefits of Digital Transformation For Businesses
Image source: Unsplash.com