Click here to get this post in PDF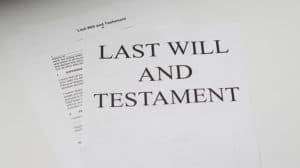 Estate planning is a serious business. The whole idea behind it is to have control over what happens to your assets after you are no longer in this world.  There are many aspects that go into estate planning; the division of assets, your wishes on what would happen in case you are terminally ill and unable to make decisions for yourself, securing your family's assets, etc. 
Unless you are a lawyer yourself, this is not something you can do on your own. If you don't agree, here are a few things that may change your mind:
1. It's More Than A Will
Most people assume that estate planning and will are synonymous terms. However, a will is only a part of your estate plan. A will deals with what happens to your physical assets after you die. It does not say anything about what would happen to you if you are mentally incapacitated and cannot make decisions for yourself or whether you want your organs donated or not.
These are separate documents that are part of your estate plan. A lawyer who specializes in estate planning will help you understand and create these documents.
2. Estate Plans must Be Kept Up to Date
Writing a will and keeping it in a locked drawer is not enough. You need to keep it updated. Your relationship with a family member may change, a beneficiary may pass away before you do, you may have a grandchild, etc.
Thus, estate plans need to be reviewed and updated from time to time. An estate lawyer can help you do this and ensure that there is no confusion as to which document is the most recent and hence legally binding.
These days, there is even estate planning software for lawyers which helps ensure that the plan is created efficiently. The software not only allows you and the lawyer to access the documents anytime but makes updating and managing different versions hassle-free.
3. Estate Plans Must Conform to State Laws
Part of planning your estate is designating someone to act as your power of attorney and healthcare representative. These representatives will take decisions on your behalf if you were to reach an advanced stage of a terminal disease, have an accident or be in any other situation that leaves you incapable of making decisions for yourself.
Who can and cannot be designated as your personal representative is defined by the laws of the state you reside in. In some states, only family members can be healthcare representatives. Thus, nominating a friend for this position will only create confusion.
Similarly, state laws define who can be the witness to your will and the formalities that should be observed when signing the documents pertaining to estate planning. These are things an estate lawyer will know and understand much better than a layman.
4. An Objective Assessment
Unfortunately, when it comes to family, not all our decisions are made rationally. An estate plan has long-standing effects. You may be angry with a person in your life right now but is it a good idea to cut him or her out of your estate plan completely? Or is it a wise idea to leave everything you own in the hands of your 17-year-old son?
An estate planning lawyer can act as a voice of reason when you are faced with such questions. He or she can offer you unbiased advice. For example, if you do want to leave all your worldly possessions to your son, they may suggest establishing a trust that manages it for a while and gives him control only once he is mature enough to handle it.
5. Ease Complications
If you are in a complex financial or familial situation, a DIY is never a good idea.  For example, you may have recently gotten divorced or remarried, you may have a disabled dependent, you may own real estates in multiple states, you may own multiple businesses and managing assets in these situations can be complicated.
If your will is not clearly defined, your assets may get locked into legal cases for years or the IRS may receive a large portion of your estate. Thankfully, this is a risk that can be easily minimized by creating an estate plan with the help of an experienced estate lawyer.
In short, while it isn't impossible to draw up an estate plan yourself, working with an estate lawyer can make the process easier and keep you from making mistakes with it.
You may also like: The Importance of Writing A Will For Business Owners